The Tragic Death Of Martin Luther King Jr.'s Mother
On April 4, 1968, minister and activist Martin Luther King Jr. was assassinated on the balcony of a hotel in Memphis. He was 39 years old. Just six years later, the Kings experienced yet another tragic loss with the murder of the family matriarch, Alberta Williams King.
Alberta was an active member of the Ebenezer Baptist Church in Atlanta, the same church where her father, Adam Daniel Williams, served as a pastor. After her father's death, her husband, Martin Luther King Sr., took over as the leader of the church. King Jr. was baptized in the church and also served as a minister there, per Atlanta Magazine.
On June 30, 1974, Alberta played the organ for the church service. After playing "The Lord's Prayer," a Black man shouted, "I'm taking over here!" He then pulled out a gun and shot three people — churchgoer Jimmie Mitchell, deacon Edward Boykin, and Alberta King. The solemn atmosphere immediately turned chaotic as the shots rang out. King and Boykin were rushed to the hospital where they were pronounced dead. King was 69 years old.
Who killed Alberta Williams King?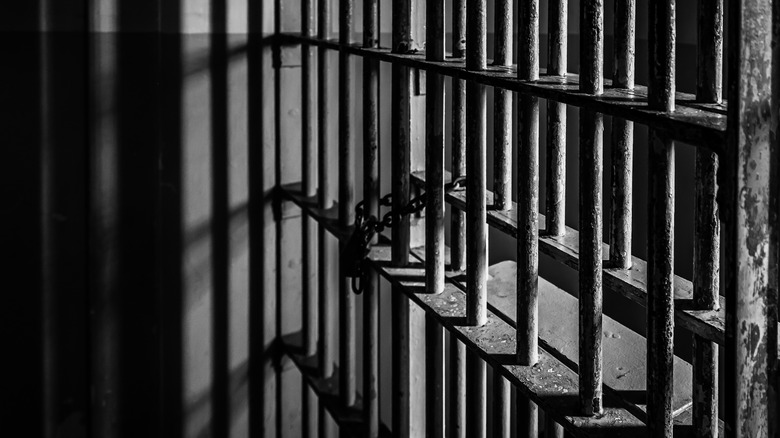 Dan Henson/Shutterstock
The gunman was later identified as 21-year-old Marcus Wayne Chenault. He revealed that the attack was motivated by his hatred toward Christians. At his arraignment, Chenault said he was on a mission to kill black ministers, as he believed they misled the Black community and were a menace to society (via Medium). On that fateful day, Chenault's intended target was Martin Luther King Sr., but he shot Alberta instead, as she was closer to him.
Two psychiatrists diagnosed Chenault as a paranoid schizophrenic who experienced delusions of grandeur. His defense lawyers entered a plea of insanity. However, one psychiatrist stated that although Chenault was schizophrenic, he was fit to stand trial and understood the consequences of his actions, as reported by Justia. He was found guilty of two counts of murder, one count of assault, and carrying a concealed weapon. He was initially sentenced to death via electric chair, but it was commuted to life in prison, as the King family was against capital punishment.
Alberta Williams King was described by his grandson as "a remarkable human being." African-American studies professor Dr. Maurice Hobson also said that Alberta, just like his son, was instrumental in the civil rights movement. "There's a long-standing tradition of black women who were at the center for full-scale civil and human rights. And Mrs. King is absolutely one that should be considered," he said (via 11 Alive).