Why Woodstock Would Not Have Happened Without A Farmer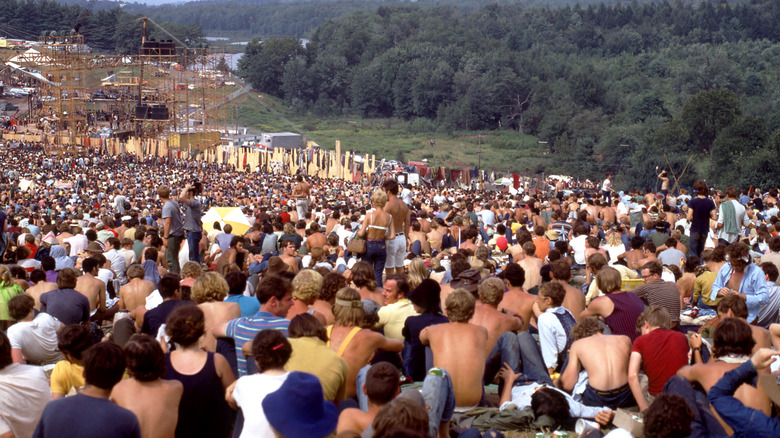 Howard Arnold Collection/Getty Images
The iconic hippie concert that turned a cultural page in American history was an unforgettable moment. Woodstock, as it was known, was a 1969 musical festival that would be the site of music and all the social movements going on in the country at the time. Thousands of concertgoers showed up for the four days of festivities, and when all was said and done, new history was written (via Bethel Woods Center).
The event took place on a large farm in a small town in New York called Bethel. It was a 600-acre dairy farm that organizers discovered at the last minute, per Time Magazine. It was the last option for organizers who had lost out on a previous location for the inaugural festival. Luckily for them, they came across a spacious green space a half-hour away and discussed renting it with the property owner. The owner of the farm agreed to rent his property for Woodstock, and this decision would put him at the center of what would be one of the most important festivals of the 20th century (via Britannica).
A Bethel farmer and Woodstock history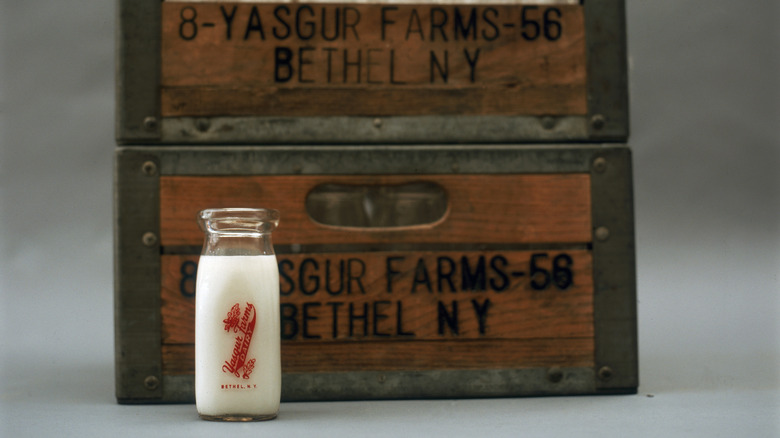 Blank Archives/Getty Images
His name was Max Yasgur, and he was the owner of a successful dairy farm. His milk served most of his county, and he became a well-known local figure. 
Then one day in 1969, a group of young men were interested in meeting him because they had an offer to make; they wanted to use his land for a music festival that would have some 5,000 people. Yet, Yasgur became aware that this so-called mid-scale festival was actually going to draw in a lot more people. He saw a money-making opportunity, so he agreed and finalized the use of his land for Woodstock for a reported $75,000. Other area residents were not fans of Yasgur for hosting Woodstock on his property, and before and after the festival, some Bethel residents were upset with him (via Time Magazine).
But without farmer Yasgur's decision to rent out his property for Woodstock, the influential event would not have happened. More than half a century later, the site of the farm remains a historic location that continues to attract tourists, via Bethel Woods Center. Yasgur sadly didn't live to see how the arrangement played out. He died a few years later on February 9, 1973, per The New York Times.