Disturbing Details Discovered In Lucille Ball's Autopsy Report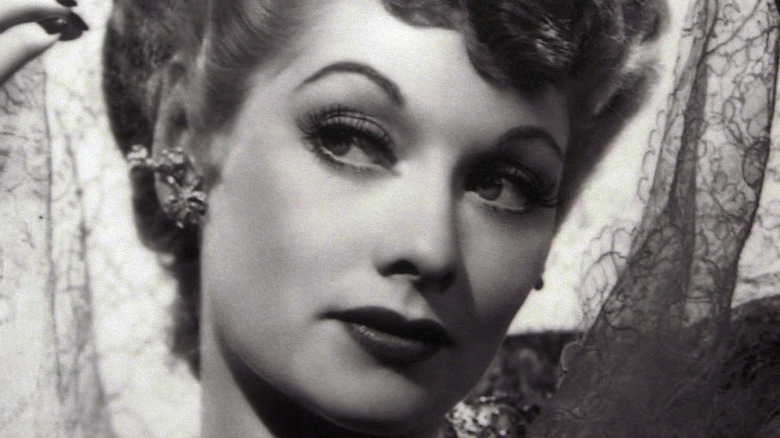 David Mcnew/Getty Images
Entertainer Lucille Ball made her mark in Hollywood as an accomplished comedienne, finding international fame as the funny redhead in the groundbreaking TV series "I Love Lucy." The show kicked off in 1951 and catapulted Ball and her husband, Desi Arnaz, into the living rooms of millions of Americans every Monday night for the next six years, until the show was canceled in 1957. It was the first program aired by Desilu Productions, Inc., a studio founded and co-owned by Arnaz and Ball. Desilu Productions went on to produce many other classic series, including "Star Trek," "The Andy Griffith Show," and "Mission: Impossible" (via Library of Congress). The success of Desilu made Ball one of the few female studio executives of her time, a savvy businesswoman in a male-dominated field. It was a truly extraordinary achievement for a woman in 1950s America.
But "I Love Lucy" wasn't the start of Ball's long and accomplished career — far from it. What many people don't realize is that Ball actually started out as a model when she was young. Yes, she was that photogenic, and it wasn't long before Tinseltown came calling. She was a serious movie actress long before "I Love Lucy" ever hit the small screen, but luckily for Lucy fans the Hollywood studios didn't know what to do with her, even though her glamour and style rivaled that of other great film stars of the 1930s and '40s. 
Lucille Ball died from a ruptured aorta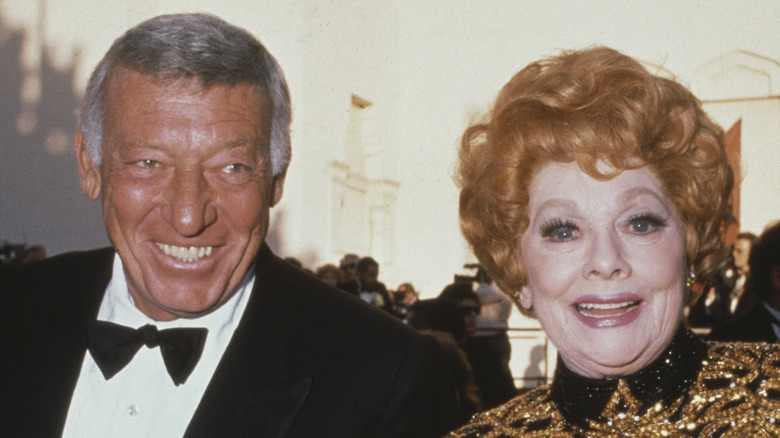 Michael Ochs Archives/Getty Images
Ball and Arnaz divorced in 1960, and she married Gary Morton (above) in 1961. They remained married until her death. The Queen of Comedy passed away on April 26, 1989, at the age of 77, eight days after undergoing open heart surgery for a ruptured aorta at Cedars-Sinai Medical Center in Los Angeles (via Biography). But questions remain about what caused so much damage to such a critical blood vessel.
For several years before her death, Ball was using amyl nitrate, also a popular street drug at the time known as poppers, to ease chest pain, according to People. Forensic pathologist Dr. Michael Hunter, who reviewed Ball's autopsy report, says it was originally used as a prescription drug to treat chest pain (via Reelz Channel). "As early as 1984, four years before her death, Lucille Ball was using this inhalant to ease pains in her chest and heart. And that could be a warning sign of already established cardiovascular disease," Hunter said. Her autopsy also revealed that a condition called cystic medial necrosis, a breakdown of muscle, collagen and elastin in the large blood vessels, contributed to Ball's death, Hunter said.
More than 30 years after her death, Ball is still making people laugh through the enduring comedy of her hit TV shows, making one thing clear: The world still loves Lucy.