Lucille Ball Was The First Woman To Ever Do This In Hollywood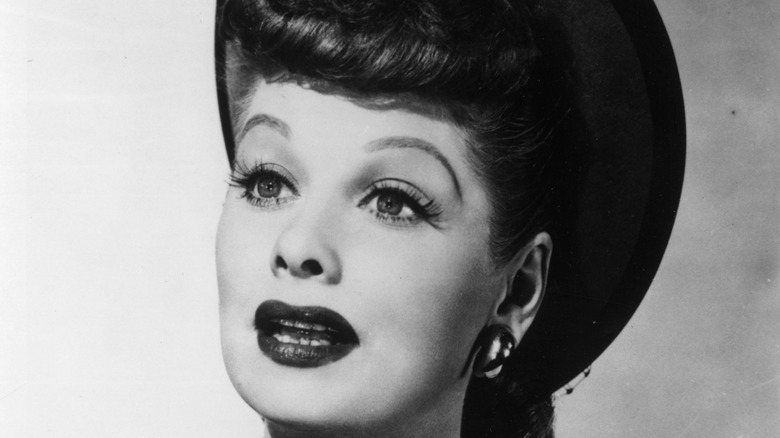 Hulton Archive/Getty Images
When Lucille Ball met Desi Arnaz in 1940, it was love at first sight and they quickly married (via the National Women's History Museum). According to Entrepreneur Magazine, Ball's fame grew shortly after as she starred in the radio show "My Favorite Husband." Arnaz on the other hand, spent most of his time away touring with his band. This, along with Arnaz's philandering ways led Ball to file for divorce in 1944.
As history would have it, the couple did not go through with it and chose to reconcile and seek opportunities where they could work together. When Ball was approached by CBS to turn "My Favorite Husband" into a TV show, she asked the network to cast her real-life husband Arnaz as her TV husband.
CBS was hesitant as they weren't sure how audiences would react to a Latino character (this was 1950 after all). It was then that Ball and Arnaz decided to form Desilu Productions to prove that they could make the show work, and boy did it work.
Ball was the first female head of a production company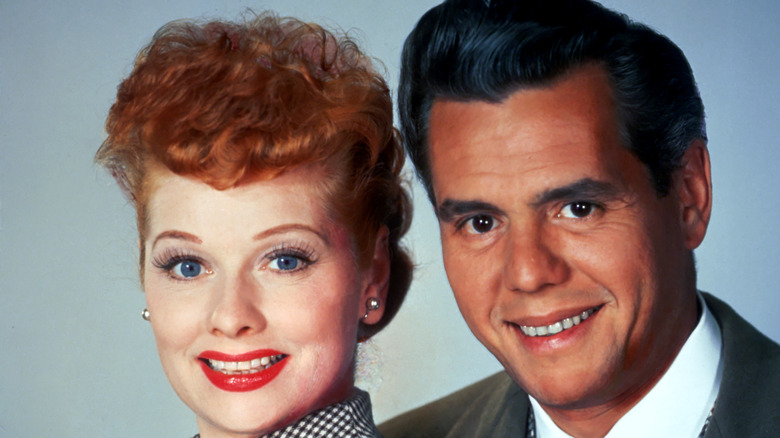 Michael Ochs Archives/Getty Images
Per Entrepreneur Magazine, the creation of Desilu Productions led Ball and Arnaz to be their own bosses. Thus, instead of working directly with CBS, they would produce the show and provide it to the network. Moreover, TV shows at the time were filmed in New York but Ball and Arnaz refused to move and stayed in Hollywood.
Their efforts paid off as "I Love Lucy" premiered in October 1951 and became one of the top-rated TV shows. Desilu Productions quickly expanded and also created "Mission: Impossible" and "Star Trek" (via the Lucy Desi Museum). Likewise, "The Dick Van Dyke Show" and "The Andy Griffith Show" were also produced at the studio.
All of the success in the world, however, could not keep Ball and Arnaz together. After a turbulent 20-year marriage, the couple divorced in 1960 (per History). By 1961, Ball had remarried and was starring in "The Lucy Show" with Arnaz as director.
This partnership was not working for Arnaz, who asked Ball to buy him out of Desilu Productions. She agreed and paid $2.5 million for his shares. According to Mental Floss, this made Ball the first female CEO of a major production company.
The former couple remained good friends even after their divorce. Arnaz died in 1986 and Ball in 1989 (via the National Women's History Museum). Nonetheless, Desilu Productions completely revolutionized the way TV shows were produced.