The Untold Truth Of The Murderous Dr. Cream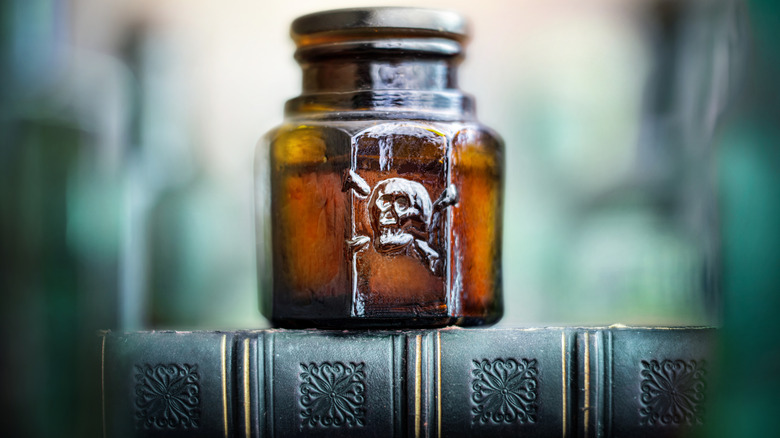 Triff/Shutterstock
Dr. Thomas Neill Cream killed at least 10 people in three countries (via Oxygen). According to Canada's History, Cream was born in Scotland and his family immigrated to Quebec when he was still a child. He later went on to study medicine at McGill University in Montreal. All That's Interesting states that during his time as a medical student, he became involved with a woman and got her pregnant. Cream performed an abortion, nearly killing her. Despite this, her family forced the couple to get married. They did but Cream left Canada for London, abandoning his wife who died shortly after.
Per Casebook, he returned to Canada a few years later and began to work as a doctor who provided abortions. Things were going well until the body of Kate Gardener was found outside his office with a bottle of chloroform beside her. Though he was not charged with her death, his reputation was ruined when he admitted to giving her a consultation. Cream fled for Chicago and opened another clinic where more of his patients died under suspicious circumstances. 
He began having an affair with Julia Stott and they conspired to kill her husband for insurance money. His death by poison caught the attention of the police and Stott pointed the finger at Cream, who was arrested and given a life sentence (per Murderpedia). Somehow, his brother was able to secure an early release and in 1891, Cream returned to London.
Dr. Cream was thought to be Jack the Ripper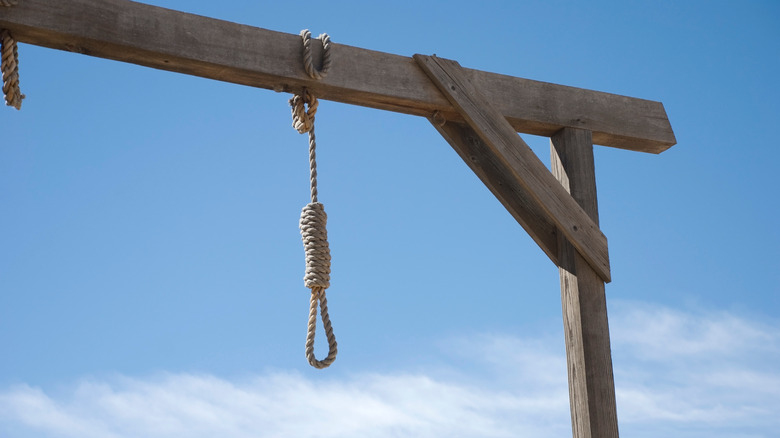 Dani Simmonds/Shutterstock
Back in London, Canada's History states that Cream went on a murder spree and poisoned several prostitutes. He got away with it, but instead of keeping quiet, he began to write letters that accused others of the crimes to extort money (via All That's Interesting). He also met and befriended New York City detective, John Haynes, and Cream gladly gave him a tour of where each prostitute died. Haynes, probably finding this behavior suspicious, turned him into the police. Per Murderpedia, Scotland Yard put Cream under surveillance. They found that Cream often visited prostitutes and had already been convicted of murdering someone with poison in the United States. Cream was arrested and put on trial for the murder of prostitute Matilda Clover.
It took the jury only ten minutes to give a guilty verdict and he was sentenced to death by hanging (via Casebook). In November of 1892, Cream was sent to the gallows, his last words were, "I am Jack." This begged the question: was he confessing to being Jack the Ripper? Both killers targeted London prostitutes and it was suspected that the Ripper had some sort of medical background. However, there is plenty of evidence that points to the contrary. Cream was still in prison in the States when the Ripper murders occurred in 1888. He was also strictly a poisoner and not a mutilator. Despite this, Cream's murders gained much media attention at the time and his true victim count is unknown (per Oxygen).