Why Princess Diana Wanted Charles To Step Aside And Have William Become King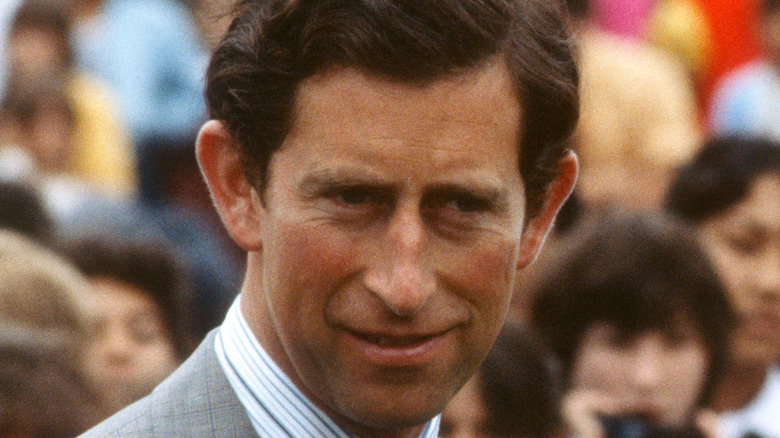 Anwar Hussein/Getty Images
The abdication of a monarch is not an easy thing for a country to go through, and in the 20th century there were certainly a lot of them. The U.K.'s King George V kept his throne during and after World War I, unlike his German and Russian cousins, whose houses were ended by the war and revolution. Yet his son Edward VIII was pressured into abdicating in 1936 after he refused to break off his engagement to Wallis Simpson. 
As a divorcee with a still-living former spouse, Simpson was not allowed to remarry under the Anglican Church. After less than a year on the throne, Edward chose to step down over the issue. His brother, George VI, and in 1952 his niece, Elizabeth II, became the subsequent monarchs. The latter holds the distinction of being the longest-reigning monarch in British history. The queen celebrated her 95th birthday this year, sparking plenty of debate over who should succeed her, and when. While her son Prince Charles is technically next in line, Charles' former wife, the late Princess Diana, evidently believed their son was a better choice (via Newsweek).
Diana felt that Charles could never be an adequate king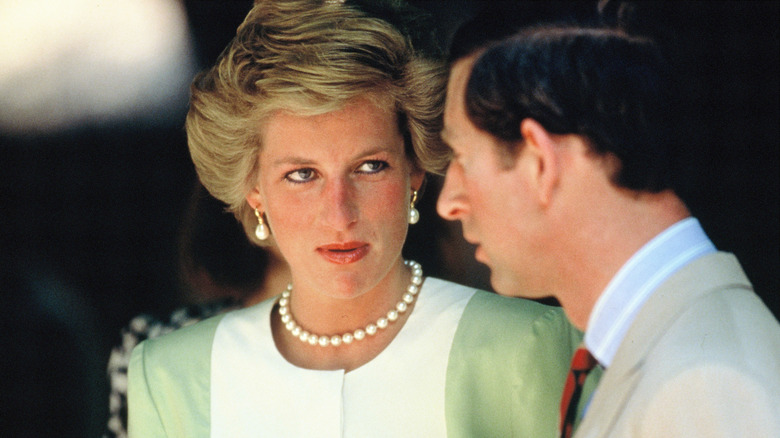 Georges De Keerle/Getty Images
According to journalist Max Hastings, Diana told Charles of her wish for their son William to bypass Charles as Elizabeth II's successor (via Mirror). Her explanation was apparently that she simply did not find him fit to be king. While Hastings does not elaborate much further than that, her reasons are probably rooted in Charles being an admitted adulterer, given that in the same interview she described their marriage as "hell" from the start (via People). 
Coincidentally, throughout Diana's relationship with the Windsors, Queen Elizabeth feared a scandal similar to that of her uncle (via Express). In the five years between their separation and Diana's death, making William her heir could have solved the issue of Charles being divorced with a living ex-wife, thus unable to remarry, like Simpson (via Town & Country Magazine). In hindsight, it also would have mitigated theories that Diana's death was engineered by Charles for this purpose (via The Guardian). Regardless of how Diana (and much of the British public) felt about Charles, no known moves have ever been made (so far) to remove him from the line of succession.