The Truth About Princess Diana And Grace Kelly's Similar Fate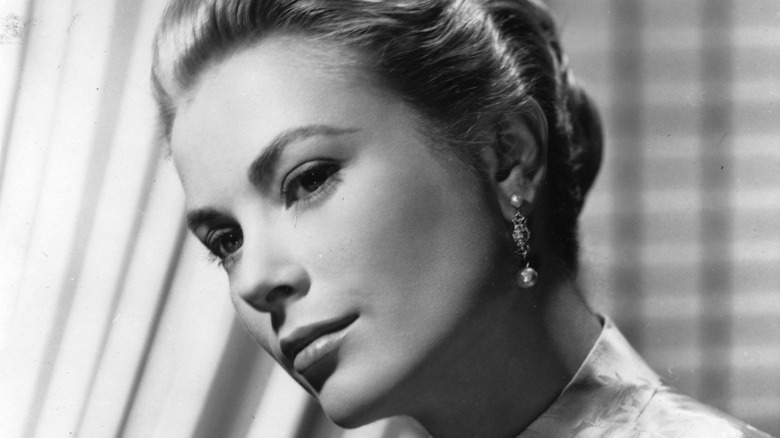 Keystone/Getty Images
It's commonly said that movie stars are like royalty in America. England's Princess Diana and Academy Award-winning actress Grace Kelly, for example, were not only a lot alike as people, they shared a very similar fate. One of the most notable similarities between the two women was that Kelly — one of the biggest stars of Hollywood's Golden Age — was also a princess after marrying Prince Rainier III of Monaco in 1956, according to Biography. From Hollywood celebrity to European royalty, it's likely that Kelly knew the pressure in store when Diana married Prince Charles in 1981, according to the BBC.
Although certainly from an aristocratic family in British society, Princess Diana was also technically considered a commoner when she married Prince Charles, at least as far as British royalty is concerned. For Kelly and Diana to both be thrust into the royal spotlight from unlikely and relatively humble beginnings would be reason enough to draw comparisons between the two important women from history. As it turns out, though, that's only the beginning of how similar their fates turned out to be.
According to New Idea, Princess Diana and Grace Kelly first met in 1981, before Diana married Charles. Kelly had a bleak warning for the newly-minted fiancee to the young prince: "It'll only get worse," she said.
They both died in car wrecks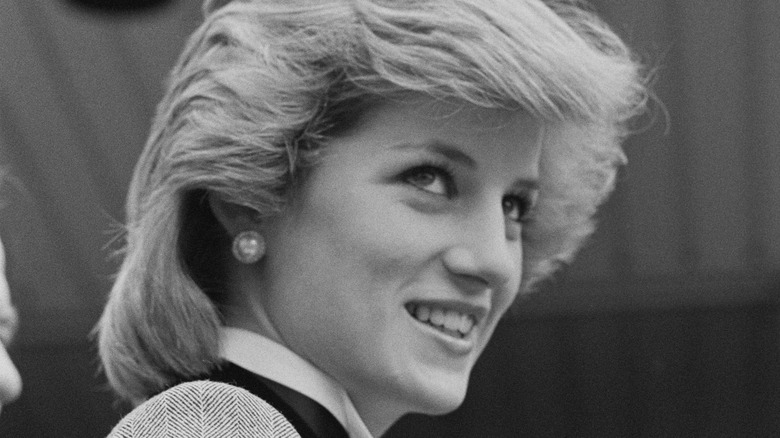 Mike Lawn/Getty Images
Princess Grace was referring to the scrutiny and pressure Diana would endure once she married Charles, and drawing a comparison to Kelly's own experience after marrying Prince Rainier III in the `50s. Presumably, Princess Grace had no idea how grimly accurate her prediction would turn out to be.
In response to life in the pressures of the royal spotlight, both Kelly and Diana turned to extra-marital affairs, while also enduring the infidelity of their respective husbands — perhaps more notably, Charles with Camilla Parker Bowles, but also Prince Rainier with a string of women throughout his marriage to Kelly. There are positive similarities between the two women as well. Both were devoted to charity work: Kelly, with the Red Cross of Monaco and of Rainbow Coalition Children, and Diana, with the British Red Cross Anti-Personnel Landmines Campaign, among other causes, according to SCMP.
It's how both women would tragically die, however, that the unnerving similarity between the fate of Princess Diana and Princess Grace becomes most apparent. In 1982, Princess Grace died from injuries sustained in a car wreck after suffering what was believed to be a stroke, according to People. Diana, too, would die in a car wreck in Paris in 1997, fleeing from paparazzi, though unlike Princess Grace's situation, someone else was at the wheel when Diana died. It's sadly remarkable that two royal women who suffered so much, while doing so much good, would die in such a similar fashion.