What You Didn't Know About The Led Zeppelin Airplane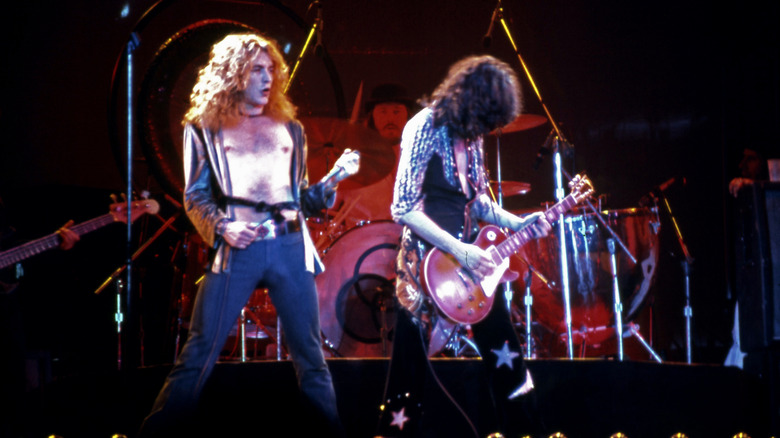 Bruce Alan Bennett/Shutterstock
Led Zeppelin is one of the most popular bands in the history of rock 'n' roll. And when a music group reaches that kind of stature, myths and legends spring up around them — some true, some less than true. There's one story about Led Zeppelin that is definitely factual: The English quartet used their own private jet when they were on tour; it's what you didn't know about the aircraft that makes the story truly unbelievable.
According to Britannica, Led Zeppelin formed in 1968. Over the course of eight studio albums, the band would go on to define heavy metal music and hard rock, becoming one of the best-selling bands in history (via All Music). They would break up in 1980, but to this day, Led Zeppelin remains a well-respected and revered musical group, with hits like "Stairway to Heaven" continuing to be cultural touchstones for generations to come.
When a band finds that kind of fame and fortune, they're bound to engage in risky, outlandish, or excessive behaviors. Led Zeppelin was no different, especially in 1973 at the height of their success, flying thousands of feet above ground in their own private jet.
It was one of a kind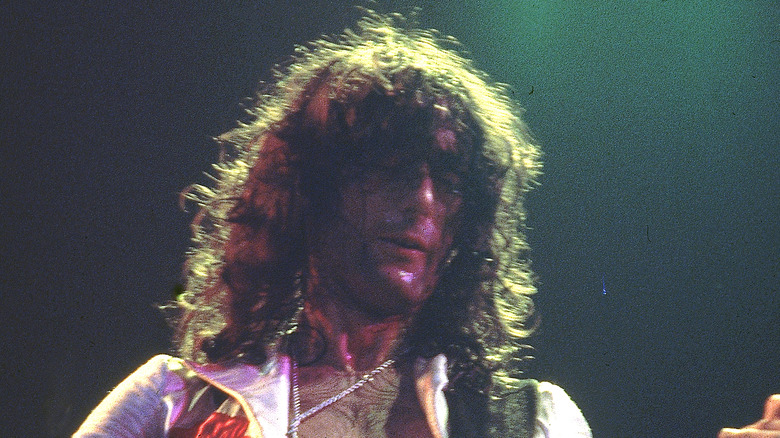 Bruce Alan Bennett/Shutterstock
Led Zeppelin's jet — a Boeing 720 — was nicknamed "Starship." Surely, what else would an aircraft specifically to fly rockstars like Led Zeppelin around the world be called? The plane, however, was for a lot more than just getting the band from one concert venue to the next. The first thing you may not know about Led Zeppelin's airplane (although this will likely come as no surprise) is that it was a veritable party palace, with amenities befitting the wild and reckless era of booze and bacchanalia.
Check this out: After an interior renovation costing a princely sum, the plane had a full bar, a 30-foot long couch, and a TV, according to I Love Classic Rock. And that's not all — there was even an organ built directly into the bar for whenever musical inspiration might strike the artists, as well as a lounge and bedroom for the band to get up to whatever rock gods like Led Zeppelin get up to in the bedroom.
It was only a rental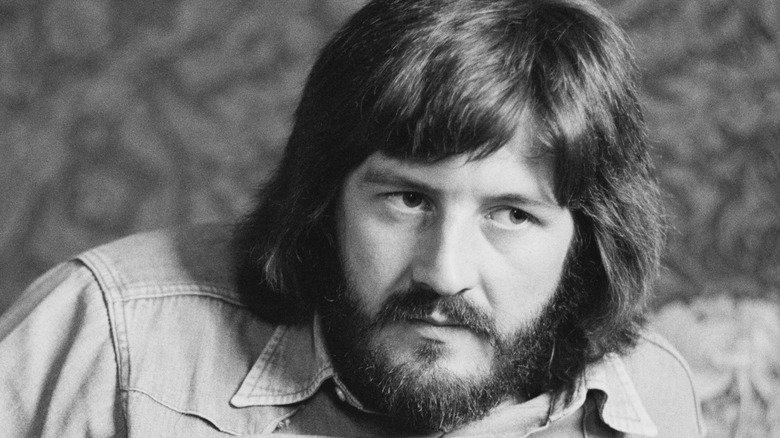 Michael Putland/Getty Images
Another thing you may not know about Starship is that Robert Plant and the boys didn't actually own it. Indeed, it was leased from Bobby Sherman, himself a musician, who ponied up the cash for the interior remodel. Led Zeppelin wasn't the only band to use it, either. According to Billboard, some other musicians to travel in style on the aircraft include greats like Elton John, the Rolling Stones, and the Allman Brothers Band. 
Still, a few of the most outlandish legends associated with the jet did come from the time in which Led Zeppelin had the keys. According to Cool Accidents, one rumor claims Led Zeppelin drummer John Bonham flew the plane single-handedly from New York to Los Angeles. Yet another says Bonham once opened a hatch inside the jet to relieve himself over Kansas City — urinating at altitude!
How true these stories are remains uncertain. But what is known for sure is that the last musician to lease the plane was Peter Frampton, and in 1982, it was in disrepair and dismantled for parts. Which is unfortunate, because Led Zeppelin's private jet sure sounds like one heck of an Airbnb.