The Tragic Death Of John Bonham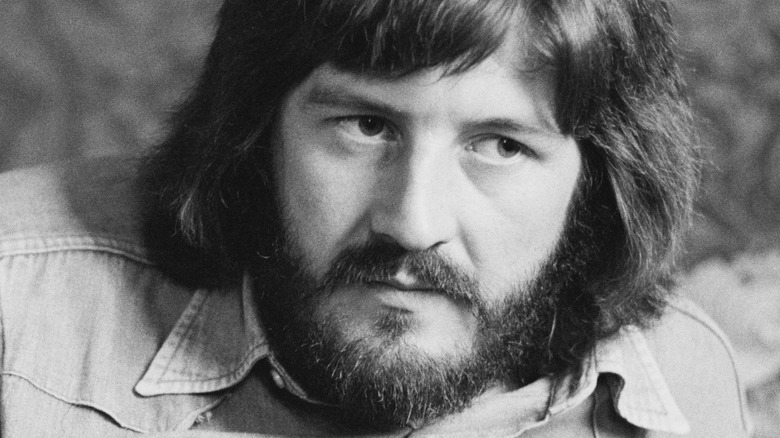 Michael Putland/Getty Images
Nicknamed Bonzo, John Bonham is considered to be one of the greatest rock drummers of all time (via John Bonham). His love for drumming was evident early on and as a child, he would use household items to bang on. By the time he was a young adult, Bonham had gained a reputation for being one of the best drummers in his hometown of Redditch, England. Playing in several bands, he eventually met Robert Plant, who would later become the lead singer of Led Zeppelin. In late the 1960s, Jimmy Page, (who was formerly the lead guitarist for The Yardbirds) decided to make his own band.
He recruited Plant as a singer and John Paul Jones as a bassist. All that was missing was a drummer. At Plant's recommendation, Page sought out Bonham, who had already been touring with another band. After bombarding him with telegrams, Bonham agreed to join, and Led Zeppelin was born. According to All Music, their first album, "Led Zeppelin," topped the charts. Their second album was even bigger and by their third album, the band had been enduring a grueling schedule of non-stop touring and recording. Per Louder Sound, despite the fame and riches, it was a lifestyle that Bonham began to abhor.
John Bonham consumed 40 shots of vodka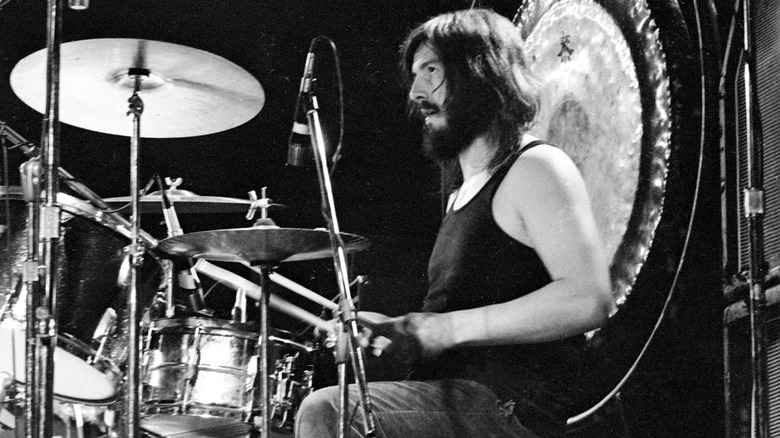 Michael Ochs Archives/Getty Images
The rock 'n' roll life started to get to Bonham and he turned to alcohol to cope (via Louder Sound). Known for his astounding live drum solos, he began to get panic attacks before performing. Likewise, Bonham began to display unruly and boisterous behavior due to his drinking. In 1977, he was arrested after a show at the Oakland Coliseum in California for assaulting a security guard. This was to be Led Zeppelin's last U.S. performance (per the Smithsonian Institute). According to Ultimate Classic Rock, the band went back to touring Europe in May 1980 and by September, they had announced a North American tour. With less than a month until the tour began, the band began rehearsals at Page's home in the south of England.
Bonham had been drinking all day during one of these rehearsals and eventually passed out. Per Loudwire, he was put to bed after midnight. On September 25, 1980, Bonham, aged 32, died. He was discovered unresponsive the next afternoon by John Paul Jones and the band's road manager. A coroner later found that he had taken 40 shots of vodka in 12 hours. His death was ruled as an accident and it was determined he had choked on his own vomit. As a result of his death, Led Zeppelin broke up. In 2007, the band reunited to play a show at London's O2 arena with Bonham's son, Jason, as the drummer.