The Real Reason Rolling Stone Magazine Gave Jack Nicholson A Nickname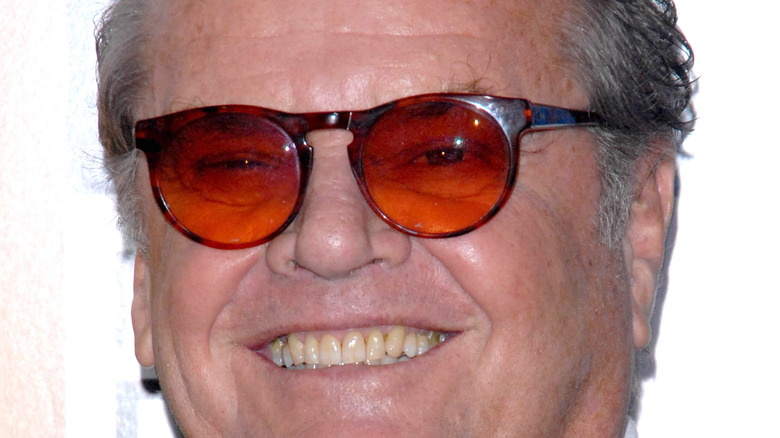 s_bukley/Shutterstock
Jack Nicholson is a legendary actor known for his roles in "Chinatown," "The Shining," and "One Flew Over Cuckoo's Nest" (via Biography). The latter won him his first Oscar in 1975 for his portrayal of a convict placed in a mental institution. According to Britannica, Nicholson's thriving career through the decades led him to be considered an on-screen icon. This is not too shabby for the New Jersey native who started his career as a gofer for MGM's animation department (per Just Fun Facts). Although he continued to act into the early 2000s, Nicholson's last film to date was in 2010. RadarOnline reports that his unofficial retirement is reportedly due to dementia, although Nicholson has never made any public statements regarding his health.
Nonetheless, Oscar Wiki states that he's had a total of 12 Oscar nominations, making him the most nominated male actor of all time. Though his film career is impressive, to say the least, his love life is equally as memorable. Nicknamed "The Great Seducer" by Rolling Stone, Nicholson has openly admitted in interviews that he is a womanizer (per The Talks).
Jack Nicholson has a long list of lovers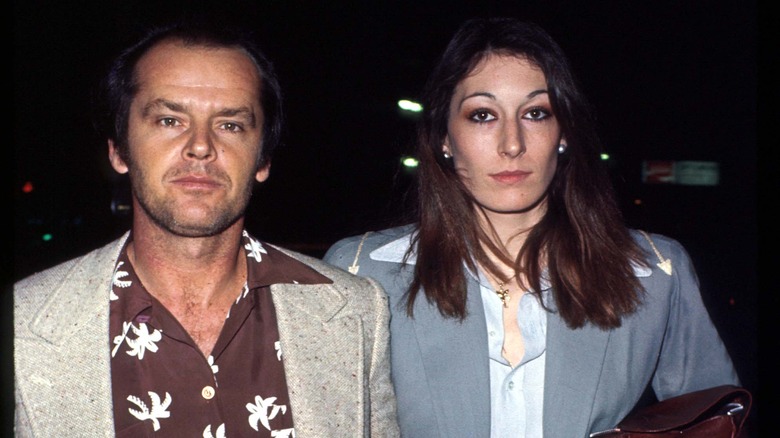 Maureen Donaldson/Getty Images
According to The Mirror, Nicholson estimates he's been with 2,000 women. Moreover, he has several children with his previous partners (via Hollywood Life). Nicholson has only been married once, to Sandra Knight in the 1960s. They have one daughter, Jennifer. With Susan Anspach, he has a son, Caleb James Goddard. In 1981, Nicholson reportedly had a daughter named Honey with model Winnie Hollman, though she has not been publicly acknowledged. His last two acknowledged children, Lorraine and Raymond, were born to his ex-girlfriend, Rebecca Broussard. Finally, there is also some dispute as to whether Nicholson has a sixth child, Tessa. Most famously, Nicholson had a 20-year on-and-off relationship with actress Anjelica Huston (per Biography).
Per Vanity Fair, Huston writes in her 2014 memoir "Watch Me," that being in a relationship with the notorious lothario was an emotional rollercoaster as he often flirted and paraded with other women. Though she put up with his wandering ways, Huston ended the relationship when Nicholson announced he was having a baby with Broussard (via the New York Post). Ranker states that Nicholson has also been involved with various celebrities including Lara Flynn Boyle, Candice Bergen, and Michelle Phillips. Now 84, Nicholson told The Telegraph in 2015 that he'd like to have at least one last romance.