The Truth About Freddie Mercury And Princess Diana's Relationship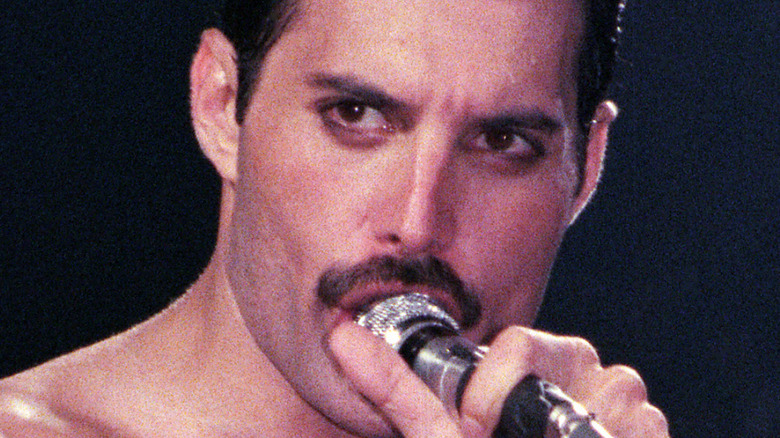 Larry Marano/Getty Images
Freddie Mercury, rocker and frontman for Queen, was undeniably a landmark recording artist in the '70's and '80s. His band is one of the most famous musical acts to hail out of the U.K.
Around the same time his career was exploding, a young woman named Diana Spencer was being courted by Prince Charles (via Independent). She would eventually become Princess Diana in the early '80s, and a globally loved princess who quickly rose to popularity and changed the world. Both she and Mercury are long gone now, but are remembered as British icons. It might come as a surprise to learn that the two knew each other. Princess Diana was not an entertainer, but she was a celebrity, and during and after her time as a royal, she befriended a lot of other famous people. One of those people would be Freddie Mercury, and the two would have a friendship. (Sadly, there are no photographs of them together.)
It is unclear exactly when Freddie Mercury and Princess Diana actually met. But it is very likely they would have met sometime after her engagement to Prince Charles was announced, or even more likely, after her marriage to the prince, which makes it probable that they became friends sometime in the early '80s. Diana wed Charles on July 29, 1981, and that is when her celebrity truly started to begin.
When Freddie met Diana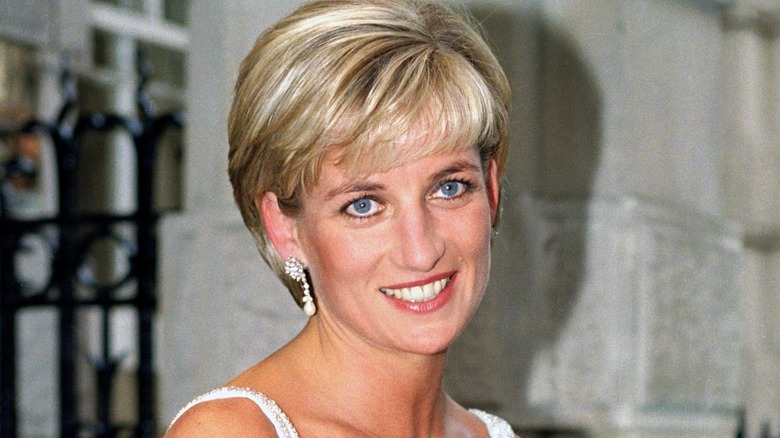 Antony Jones/Getty Images
That is also a year after Queen earned their second No. 1 song across the pond with their single "Another One Bites the Dust." At that point they were already an internationally famous band in their heyday, and Princess Diana would also see a similar international stardom shortly after switching her title to princess. The two would become very close friends. How close? There are different definitions of friendship, of course, but it's known that Diana let Freddie help her don an elaborate disguise.
The way legend tells it, Freddie Mercury once helped sneak the princess into a gay bar in South London. British comedy actress Cleo Rocos revealed the event in her 2013 memoir titled "The Power of Positive Drinking." According to Out Magazine, Rocos claims that one night, Freddie Mercury, the princess, and Rocos were all hanging out with British comedy actor Kenny Everett. They had all been drinking and watching episodes of "The Golden Girls" on mute and making up their own lines for the sitcom.
They were just having too much fun and didn't want the night to end, so they were going to continue their get-together at a gay bar called Royal Vauxhall Tavern. But they both became shocked when Diana requested to tag along with them too. She was a member of the royal family, after all, and she was going to be followed regardless because hers was quite possibly the most recognized face in the U.K. So Mercury cooked up a scheme to disguise her: dressing Diana up in male drag.
Diana watched Freddie Mercury's historic performance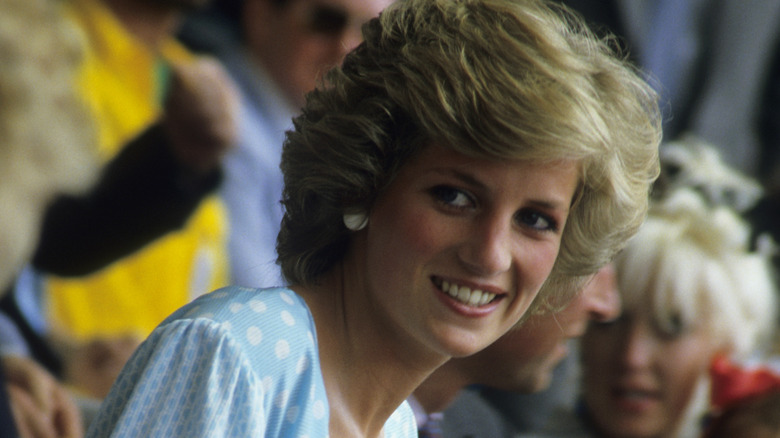 Georges De Keerle/Getty Images
The plot worked. Out Magazine quotes Rocos as remembering that the princess "did look like a beautiful young man." Diana was able to get into the historic club unrecognized and even bought a few drinks (via Out Magazine).
Freddie Mercury died at the age of 45 on November 24, 1991 (via Associated Press). In 1987, the singer was diagnosed with AIDS. The condition led to him contracting bronchial pneumonia, which ultimately claimed his life.
But a poignant time in his career was in 1985, when after a long hiatus the band came together to perform for the Live Aid charity concert (via History). Princess Diana would also open the event. The performances by Queen that day are some of their most memorable, and she was present to see it all. It's unclear if this was the event where the two would meet, or if they had met prior. Nonetheless, she witnessed Freddie Mercury's unforgettable stage presence.
When Mercury learned he had AIDS, he kept the information private, only announcing it in a public statement one day before his death (via I Love Classic Rock). Princess Diana would die in a car accident in 1997.