When Did Carole Baskin Start Rescuing Big Cats?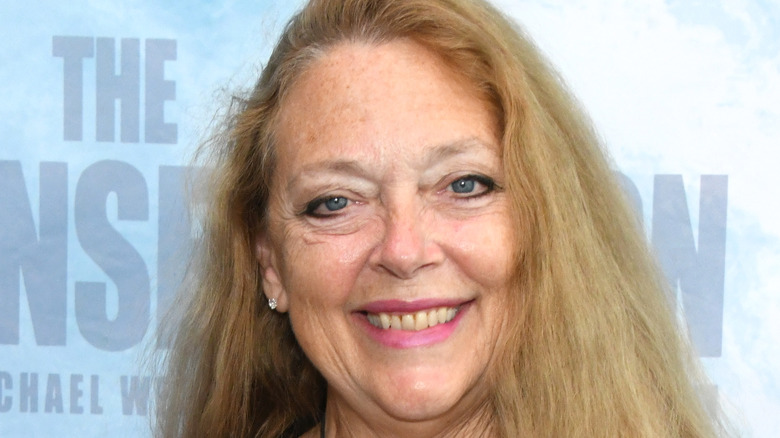 Araya Doheny/Getty Images
Carole Baskin took in the true crime docuseries "Tiger King: Murder, Mayhem and Madness" the same way many did when it debuted on Netflix at the beginning of the pandemic in March 2020 — she binge-watched it. "It was like watching a dumpster fire, you just couldn't turn away from it," she told The Guardian. "It was just mesmerizing that there could be this many crazy people doing so many wretched things to animals." Although Joseph Maldonado-Passage (known as Joe Exotic) and his flamboyant style were the face of the show, there's little doubt that the producers meant for Baskin to be counted among the "crazy people."
The docuseries focused on the years-long battle between Baskin and Exotic, which ended with Exotic sentenced to 22 years in prison for a murder-for-hire plot against Baskin (and 17 counts of animal abuse). Baskin says there was a missed opportunity to tell the story of her path to rescuing big cats and what the exotic animals industry entails. "If people want to know the actual truth behind the big cat crisis in the U.S. and how it all started, they should be demanding to see 'The Conservation Game' film by Michael Webber," the 60-year-old animal rights activist and CEO of Big Cat Rescue told Variety. "His film answers the important questions that 'Tiger King' glossed over."
Carole Baskin began rescuing big cats as a teenager
Baskin's path to rescuing big cats started when she was just 17 years old, when she was doing rehab-and-release efforts on her own, according to Screen Rant. But her shift into the industry came later, in 1992, when she took in a single bobcat named Windsong that was being sold at an auction. When the man next to her began bidding on the bobcat, she turned to him and said, "When that cat grows up, she is going to tear your face off because bobcats are just so ferocious," she wrote on her website, Big Cat Rescue. He told her it didn't matter because he had no intention in keeping Windsong alive. He was a taxidermist and planned to turn Windsong into a "den decoration."
Baskin took the bobcat home the same day "and nothing has been the same since," she wrote. Although she thought she was making a single rescue, Baskin soon realized she would be unable to release Windsong because the previous owners had declawed her, which meant she would have to find a companion for Windsong. That quest led Baskin to Minnesota, where she landed unwittingly on a fur farm housing 56 bobcats and lynx. She and her husband took them all. "And so we came home with 56 bobcats, and Canada lynx, and Siberian lynx that day, she wrote, "and thus the beginning of what is now Big Cat Rescue in Tampa, Florida."