Carole Baskin's Big Cat Rescue Is Worth More Than You Think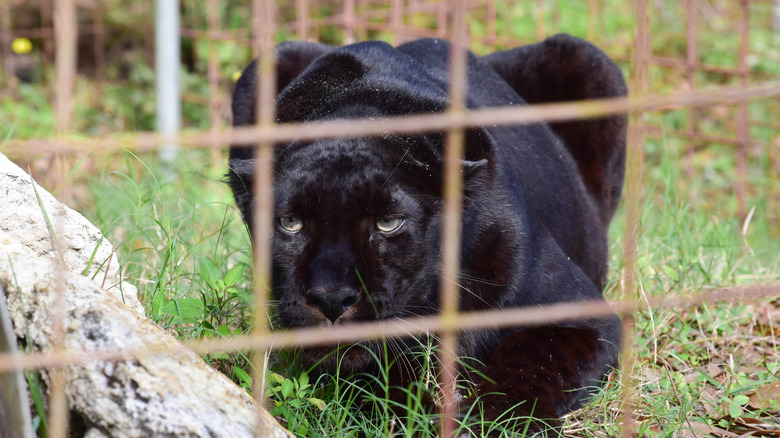 Brett Welcher/Shutterstock
One of the more colorful and controversial reality TV characters to emerge in these past couple of years is an obscure Florida businesswoman. Although Netflix's "Tiger King" made her a household name, few outside of a certain community had ever heard of her before. For years, Carole Baskin has managed Big Cat Rescue, a Tampa tourist attraction where she houses animals who have been trafficked — and in many cases neglected and/or abused — by the quasi-legal big cat trade. Prior to the COVID-19 pandemic, the facility hosted paid tours, which funnel proceeds to the care of the animals and other conservation and rescue efforts. Unfortunately, as WTHI reports, the pandemic has forced the facility to close to tours, throwing a wrench into the business' revenue stream and causing Baskin and her team to come up with alternative ways of bringing in money.
As it turns out, however, Big Cat Rescue is not in particularly dire straits financially — or at least, it wasn't as of the end of 2019, with an estimated value well into the millions.
Baskin's business is worth an estimated $13 million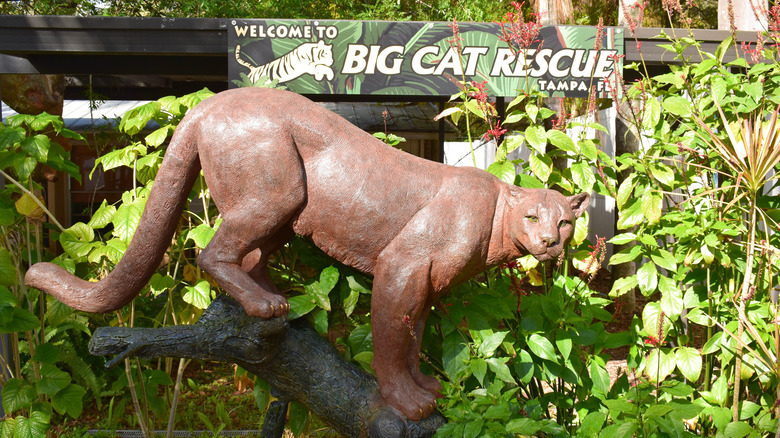 Brett Welcher/Shutterstock
According to financial documents obtained by The Sun, Big Cat Rescue is practically rolling in money. In 2019 alone, the facility brought in $5 million via tours and donations, with about $3 million going back into animal care, a few hundred thousand going towards further rescue and conservation efforts, and another few hundred thousand paying the comparatively modest ($76,000) salaries of herself, her husband, and her daughter. Further, the facility contracts more than 80 volunteers, and it appears that other staff members are paid as well, despite Baskin's claims otherwise. However, what their roles are and how much they're paid is unclear.
All told, the business is (or was, pre-COVID) worth an estimated $13 million. Further, it appears as if Baskin was aware that her business could slow someday, as the charity said it "accumulates reserves to weather downturns in the economy."