Why La Toya Jackson Thinks Michael Jackson Is Haunting Her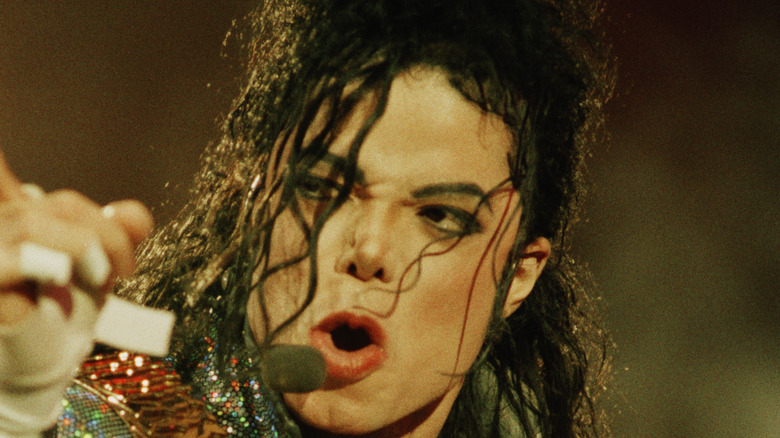 Dave Benett/Getty Images
Many people were heartbroken when beloved musical artist and entertainer Michael Jackson died in 2009 from cardiac arrest (via Britannica). Born into a famous musical family, Michael began his career in 1969 with the Jackson 5, only to go on to produce a series of iconic hits over the course of about three decades, according to AllMusic. When an artist who is that prolific and well-known dies, it seems like they never really left. Fans, after all, still have the music to listen to — an experience that can sometimes feel like the musician is still around.
Turns out, someone very close to Michael — his own sister La Toya — swears the late singer is literally haunting her. To get to the bottom of the mystery of whether or not the late superstar's restless spirit still roams the earth, La Toya consulted a psychic, according to The Denver Post. This supernatural sleuthing may have also helped La Toya come to terms with the controversial manner of her own brother's passing.
He allegedly visits her in their childhood home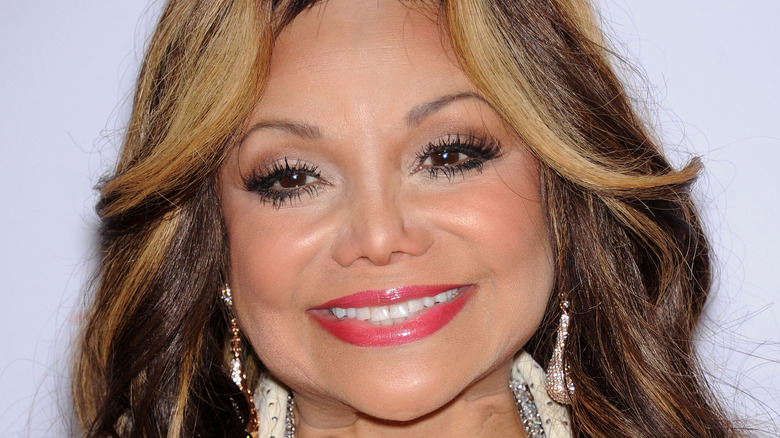 DFree/Shutterstock
La Toya Jackson thinks Michael Jackson is haunting her because she hears and experiences unusual things in the childhood home where she, her brother, and their siblings grew up in Encino, California. The Jackson family still owns the home, and Michael himself lived there until he bought Neverland Ranch in 1980. To this day, Michael's own mother continues to live in the house with his kids — Blanket, Paris, and Prince.
According to Patch, La Toya experiences Michael's presence in the home. She claims to feel something thick all around her or the sensation that something's behind her. It's not just La Toya reporting supernatural experiences, either. According to a family bodyguard, he hears tap dancing coming from Michael's old room, and the dog barks at that same room and window at the same time every night.
Creepiest of all, neither the bodyguard nor the dog has previous knowledge that the room belonged to Michael. To fully investigate this apparent apparition, La Toya reaches out to Michael via a psychic. According to The Denver Post, La Toya sought not only to confirm the presence of Michael's spirit but to find out for certain how her brother died. Michael told his sister he wants her to rest and move on with her life, according to the psychic.