The Truth About Princess Diana's Relationship With Dodi Fayed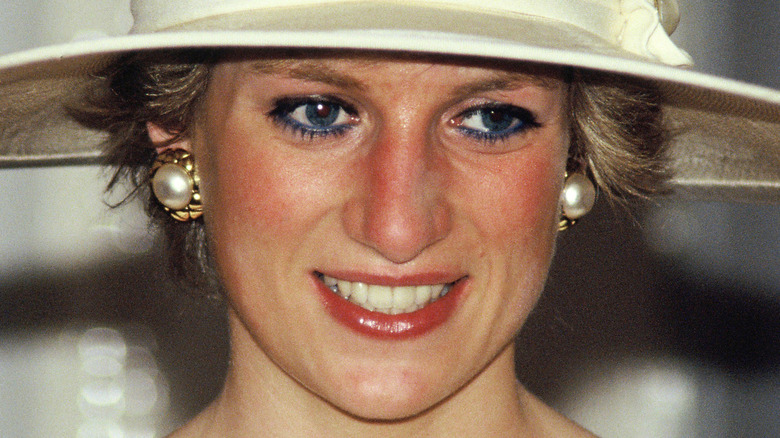 Georges De Keerle/Getty Images
When Princess Diana entered Pont de l'Alma tunnel in Paris, France on August 31, 1997, no one could have guessed that she would never leave alive. Pursued by paparazzi, driven in a Mercedes by drunk driver Henri Paul (per the BBC), that was the last time anyone saw her alive. At the time, the press and the world focused on mourning Lady Di but she wasn't the only one in the car that night. Aside from the driver, Diana's security guard, Trevor Rees-Jones, was there; he survived with a crushed face that was reconstructed over the following year, as the Irish Times says. Also there? Princess Diana's post-divorce boyfriend, Dodi Fayed, son of Egyptian billionaire Mohamed Al-Fayed. Dodi Fayed was killed, as well.
In the years since Diana and Dodi's death, the speculation and conspiracy tales have slowed down but haven't stopped. As Dodi's grieving father Mohamed still insists, his son and Diana were killed to prevent them from getting married. The reason, he explained to the New Zealand Herald: his son was Muslim. So, Prince Philip allegedly orchestrated a hit, used Diana's security forces (hence bodyguard Rees-Jones survived), and the rest is false history.
Under such groundless accusations, though, and the gloss of celebrity and the past, there existed some actual relationship between Princess Diana and Dodi Fayed. Was it serious enough to merit talks of marriage? No one knows. By this point, though, we at least know enough facts to shed some light on their relationship.
A known playboy and the last of Lady Di's boyfriends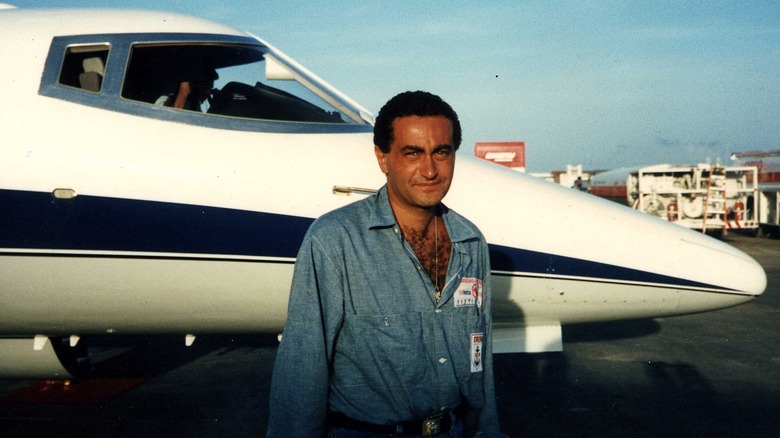 Getty Images/Getty Images
Dodi Fayed was born in Alexandria, Egypt in 1955, to a life of wealth, privilege, and private schools, as Town and Country Mag says. His father, Mohamed Al-Fayed was the owner of Harrods luxury department store in London and the Ritz Hotel, the place where Diana and Dodi departed from on the night of their deaths. Dodi was a known playboy who dated model Suzanne Gregard, actress Cathy-Lee Crosby, and was rumored to have dated Brooke Shields, Julia Roberts, Winona Ryder, and Nancy Sinatra. According to The Guardian, he once remarked to a friend, "When am I going to meet a woman so famous she will get my face on the cover of People magazine?"
By all accounts, Diana and Dodi met in 1986 at a polo match when she was still married to Prince Charles, when Charles and Dodi were on opposite teams. The following year in 1997, Dodi invited Diana, Prince William, and Prince Henry to his yacht on the south of France. At the time, per BBC, Diana had been dating surgeon Hasnat Khan. Khan states that after Diana visited Dodi on his yacht, she broke up with him; they'd been together for two years. Sometime that August, as She Knows shows, a photograph circulated around the world, of Diana and Dodi kissing while wearing swimsuits on Dodi's yacht. Less than a month later, they were both dead.
A mess of broken relationships and accusations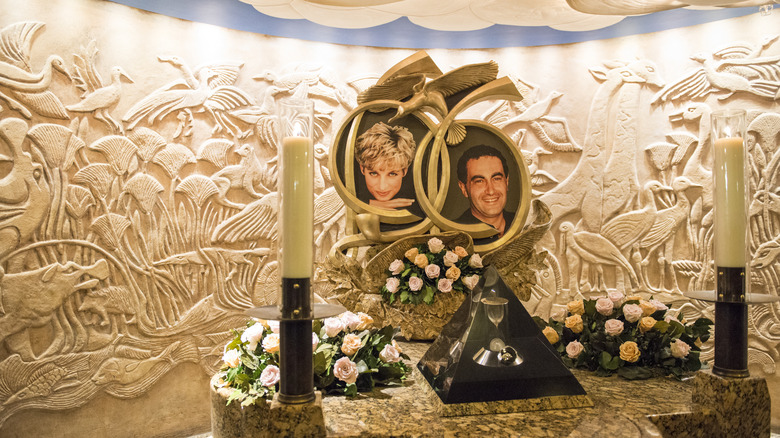 Nando Machado/Shutterstock
Diana and Dodi's fateful relationship officially lasted only a matter of months. During that short time, though, they caused quite the stir. The royal family apparently wasn't too pleased with the whole thing, per Town and Country Mag, with its semi-scandalous overtones and Dodi's reputation for dating famous women. For his part, Dodi's father laid full blame at the hands of the royal family, especially "Nazi Philip" (per The Guardian), and saying they the House of Windsor must have "ice water in their veins" (per Reuters). Former Prince Harry took a related stance, comparing his relationship with his wife, Meghan, with his mother's relationship to Dodi. Per Hello Magazine, he said, "My mother was chased to her death while she was in a relationship with someone that wasn't white, and now look what's happened. You wanna talk about history repeating itself?"
To further complicate things, Dodi apparently broke off an engagement with former model Kelly Fisher to be with Diana. Two days before their wedding, as reported by The Sun, Dodi broke up with her by telephone, around the same time that the picture of him and Diana made the news. Fisher appeared on the news with a gigantic engagement ring, announcing that she was suing Dodi for $500,000 because she gave up her career for him. When Dodi passed away, the suit was dropped. 
Following the accident, Harrods department store erected a Diana and Dodi shrine (above) that still stands in their honor.