The Real-Life Event That Inspired A Scene In The Hit Show Midnight Mass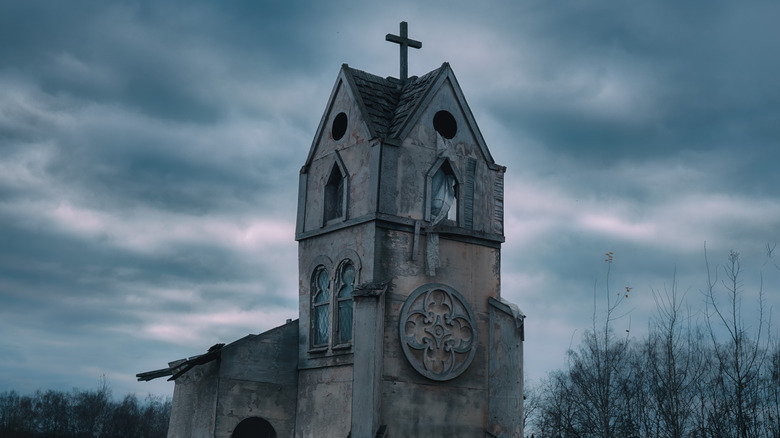 Zhuravlev Andrey/Shutterstock
Created by Mike Flanagan (the mastermind behind "The Haunting of Hill House" and "The Haunting of Bly Manor"), "Midnight Mass" is supernatural horror series that centers on the fictional Crockett Island and its 127 residents (via The Guardian). The seven-episode miniseries (which is streaming on Netflix), introduces the audience to three main characters. Per CNET, this includes Riley, an alcoholic who returns to the island after doing a stint in prison. He later reconnects with his childhood sweetheart, Erin. Then there's Father Paul, the charismatic priest who replaces the old monsignor that is allegedly too sick to return to the island.
The isolated community of Crockett Island is becoming a ghost town and the last few residents (who the show implies were once heavily religious) have frankly, lost their faith. That is until Father Paul comes in and brings miracles and terror (via The Cinemaholic). Per Entertainment Weekly, it took years for the series to be made, as several networks passed on it. As Netflix Life reports, it is not based on a true story. However, it does delve into themes that include religion, hope, addiction, Islamophobia, and death. Flanagan took inspiration from his own life as an altar boy and an alcoholic while he was writing "Midnight Mass." Den of Geek states that he was also inspired by a real-life tragedy for the show's climax.
The Jonestown Massacre inspired a scene in Midnight Mass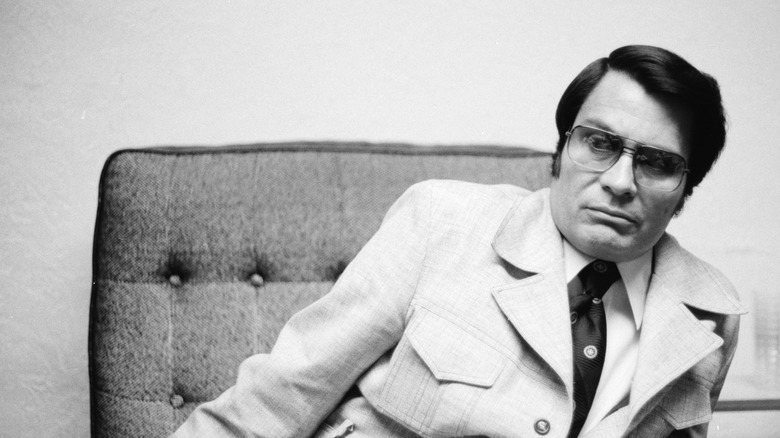 Janet Fries/Getty Images
Contains spoilers for "Midnight Mass" 
According to Inverse, the events that unfold at Easter vigil mass at the St. Patrick's Church are inspired by none other than the Jonestown Massacre. On November 18, 1978, 909 people (including many children) died in a murder-suicide in Jonestown, Guyana. The village was run by Jim Jones, a leader of a cult known as the Peoples Temple. Followers were made to drink Flavor Aid mixed with cyanide after a visit from U.S. congressman Leo Ryan ended in his murder.
This echoes what occurs in "Book VI: Acts of the Apostles," the Episode 6 of "Midnight Mass" (Per Den of Geek). Bev Keane, a fervent follower of Father Paul, passes out cups of rat poison to everyone during mass. What follows is a harrowing blood-soaked scene that lasts for several minutes. Flanagan has stated that the Jonestown Massacre horrifies him because he will never understand it (via Thrillist). While some drank the poison willingly, the ones who refused were forced to do so. He later admitted that it was the hardest scene to shoot during production. It's perhaps unsurprising to learn that The Cinemaholic reports that "Midnight Mass" is Flanagan's most personal project to date.