The Tragic Story Of Why AMBER Alerts Were Created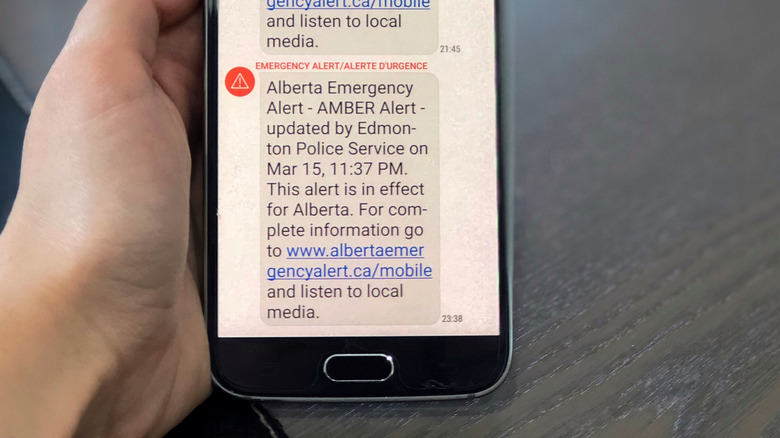 Wonderfolio/Shutterstock
It's a situation that happens to everyone. A shrill alarm from our phone to warn us that a child has been kidnapped in our area. AMBER Alerts have been around for years and often provide information to the public so they can do whatever they can to get a child out of danger. According to AMBER Alert, AMBER stands for America's Missing: Broadcast Emergency Response, but that acronym wasn't chosen for the color, but rather in tribute to a girl who became the tragic victim of a kidnapping.
The first AMBER alerts originated from the Dallas-Ft. Worth area, where broadcasters and police collaborated to create a warning system for abducted children. "AMBER" was chosen as the name to memorialize Amber Hagerman, a 9-year-old girl from Arlington who was kidnapped while riding her bicycle. Tragically, Hagerman was murdered. The warning system was created in hopes of preventing atrocities like what happened to little Amber, and soon other states began adopting the system until it became the nationally known alert that it is today.
A mother had the idea for AMBER Alerts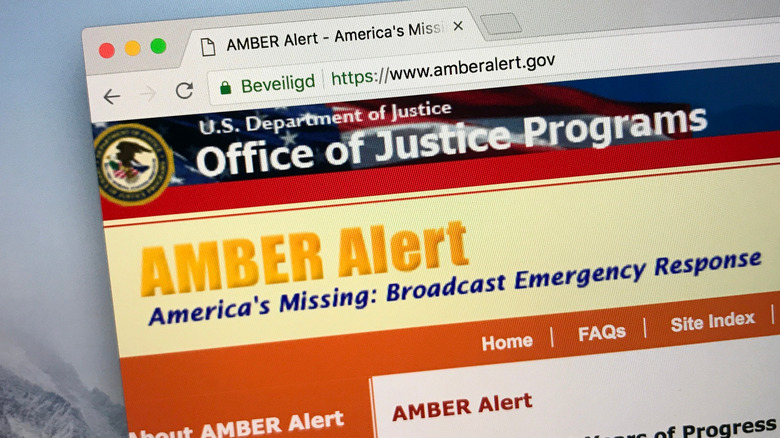 Jarretera/Shutterstock
According to NBC, Amber was taken from a grocery store parking lot on January 13, 1996, while bicycling with her younger brother. The only clue authorities had to go on was a blue truck spotted leaving the scene. Despite a dedicated task force and national attention, the girl's body was found five days later. The culprit has never been identified, despite thousands of tips coming in the years since her untimely death in 1996. 
In the immediate aftermath of the discovery of Amber Hagerman's body, a concerned mother phoned in to a local radio station, asking if information could be provided more readily to the public. By the end of the year, Dallas had the system in place, and since going nationwide, AMBER Alerts helped bring nearly 800 kids safely home by 2015. Even though Amber Hagerman's life was cut far too short, her legacy lives on in a system that prevents other children from meeting a similarly tragic fate.