The Real Reason Jeremy Spencer Left Fleetwood Mac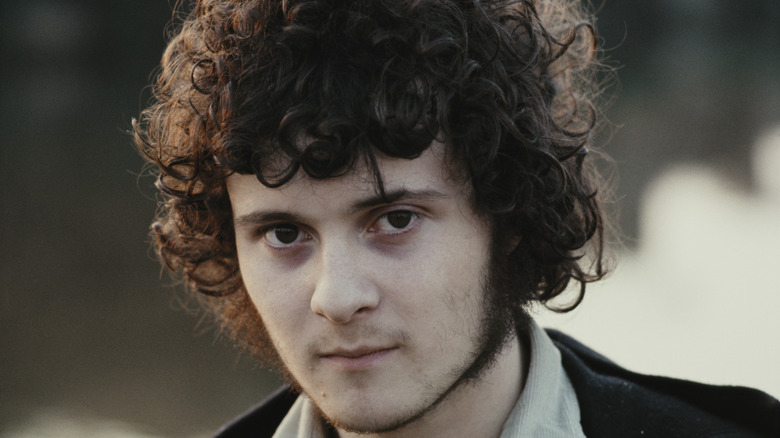 Keystone/Getty Images
Guitarist Jeremy Spencer has become part of rock mythology for his mysterious disappearance from Fleetwood Mac. He had been one of the founding members of the band, playing alongside Mick Fleetwood, John McVie, and Peter Green. Spencer had shown a knack for music since he was young, first starting with the piano at 9 and then taking up the guitar at 15 (via All Music).
With Fleetwood Mac, Spencer demonstrated his sizable skills on the slide guitar. He contributed to the band's bluesy rock sound, which is apparent on the group's first two albums, "Peter Green's Fleetwood Mac" (1968) and "English Rose" (1969). Even during this time, Spencer also displayed his interest in religion, announcing a side project with Peter Green in 1969. The two planned to tell the story of Jesus on an "orchestral-choral LP" (via Rolling Stone).
In 1970, Spencer had two albums out — his own self-titled solo effort and Fleetwood Mac's "Kiln House." He was supposed to tour North America with the band in early 1971, but he went missing shortly before Fleetwood Mac was to play a concert in Los Angeles. Spencer supposedly left the hotel he and the group were staying at to get some groceries, but he never returned, according to Rolling Stone.
Jeremy Spencer lured away by religious group
Keystone Features/Getty Images
Fleetwood Mac had to cancel their first Los Angeles show, and soon it seemed that nearly all the city was out searching for the missing British musician. Several days later, the mystery of what happened to Spencer was solved. According to Rolling Stone, the band's road managers had found Spencer at one of the Children of God buildings, a religious group. He joined this group and walked away from his entire life, including a wife and two children back in England.
His bandmates were shocked by his decision. "This whole thing is not like him at all. He doesn't want to play anymore, just serve Jesus and God," bassist John McVie said. Fleetwood Mac got Peter Green (who had left the group earlier) to cover for Spencer so that they could finish the tour. While Spencer remained a devoted member of the Children of God, he didn't abandon music forever. In fact, he combined his love of music and his devotion to his religious group with the 1973 album "Jeremy Spencer & the Children."
Jeremy Spencer caught up in controversy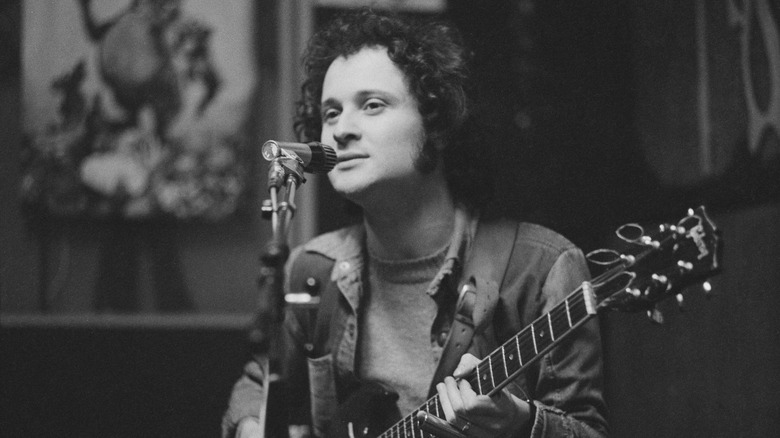 Michael Putland/Getty Images
Since joining in 1971, Spencer has remained a member of the Children of God, which is now known as The Family International. The group has been the subject of controversy over the years because of its radical teachings and allegations of child abuse. Concerns about Spencer's own past actions surfaced as he made plans for a 2014 U.S. tour to support his album "Coventry Blue." He asked fans to underwrite these concerts by contributing to his Kickstarter effort (via the San Diego Union Tribune).
The Safe Passage Foundation, an organization that helps those raised in restrictive communities or cults, started a petition to stop Spencer's tour, alleging that he had abused several children. The Change petition stated that "a number of people, including one of his own children, have publicly accused Jeremy Spencer of sexually assaulting them when they were children." Not long after the online petition began, Spencer decided to cancel the tour, but he didn't address the abuse claims. In a statement, he said that he had "potentially serious health problems for which I am compelled to return to Ireland for treatment" (via the San Diego Union Tribune).
If you or someone you know may be the victim of child abuse, please contact the Childhelp National Child Abuse Hotline at 1-800-4-A-Child (1-800-422-4453) or contact their live chat services.