The Real Reason Bela Lugosi Got Into Acting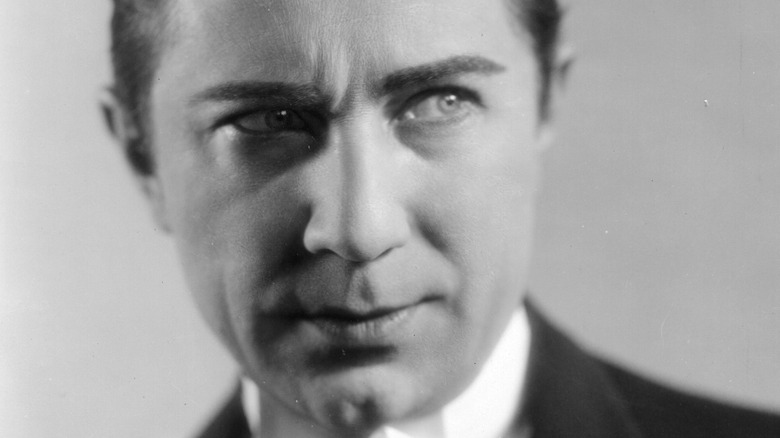 Mabel Livingstone/Getty Images
With a shapeshifting persona behind some of the most iconic monster characters in the early days of Hollywood, Béla Ferenc Dezső Blaskó, who performed simply as Bela Lugosi, is perhaps most closely associated with his portrayal of Bram Stoker's "Dracula" in the 1931 film adaptation of the classic novel. The story of Lugosi's life and later success, however, hinges on a tragedy from his childhood, without which, he may have never become the beloved actor we know so well today.
Bela Lugosi would portray a vampire four times throughout his career, lasting half a century. According to IMDb, Lugosi would play the role of Dracula twice — first in 1931, and then, with a much more lighthearted portrayal in "Abbott and Costello Meet Frankenstein" in 1948. For these reasons, and despite the fact Lugosi played any number of creepy crawly villains and monsters, Lugosi's lurching, melodramatic characterization is first pictured by many when they envision the infamous, bloodsucking count.
So, how did a young boy from Hungary become one of the most legendary and lasting actors in the history of classic Hollywood? Bela Lugosi may never have left home at all, in fact, if it weren't for the tragic death of his father.
Death motivated Lugosi to become an actor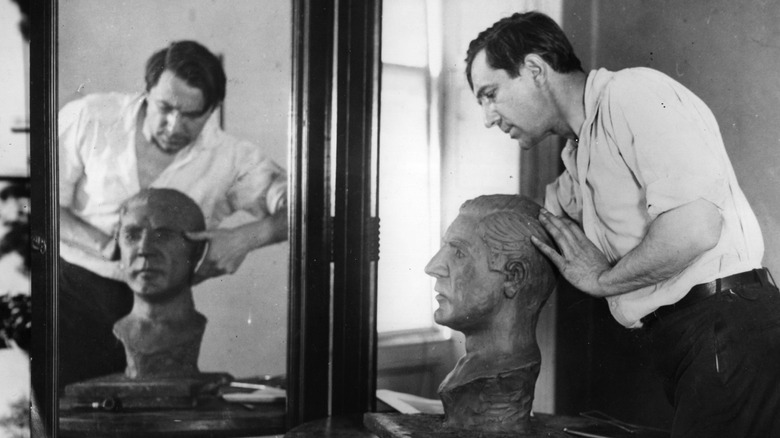 Hulton Archive/Getty Images
According to the biography "The Immortal Count: The Life and Films of Bela Lugosi," Bela Lugosi had a pretty nice childhood for someone who would go on to embody on the Silver Screen some of the deepest and darkest aspects of the human imagination. He was the son of a banker, and his father had ambitions for Bela to follow in his footsteps. Lugosi, instead, dreamed of becoming an actor, but as is often the case, his family disapproved of that career choice, and in turn, Lugosi struggled in school.
This all changed when Bela Lugosi's father suddenly passed away when Bela was only 12. The future of the family was uncertain without the patriarch, and so Lugosi ran away from home to find work, according to Brittanica. As was common at the time, the only employment available to Lugosi was mostly hard, manual labor. Deciding that was not for him, Lugosi decided to finally pursue his passion for stagecraft, enrolling in the Budapest Academy of Theatrical Arts.
From 1913 to 1919, Lugosi would perform in the Hungarian National Theater and in several film productions. In 1921, Bela Lugosi immigrated to America, pursuing his dream in Hollywood, where he would build a career as a legendary and fearsome character actor. As can be seen, Bela Lugosi stood at the crossroads following the untimely and tragic death of his father. Choosing hard labor in Hungary over his passion for acting would certainly rewrite Hollywood history as we know it today.