Is Arsenic And Old Lace Based On A True Story?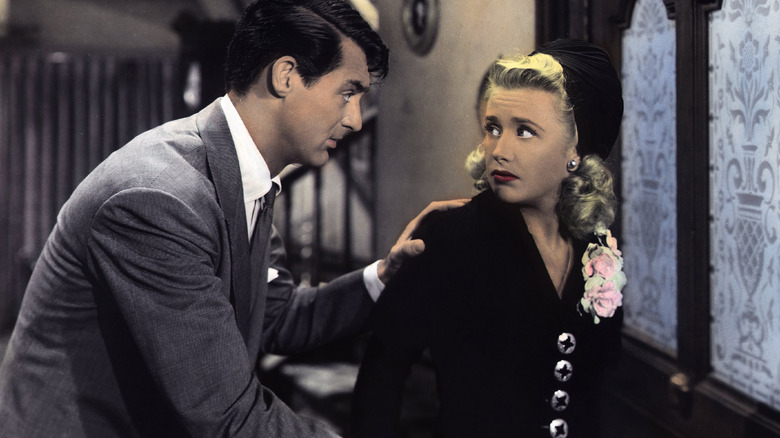 United Archives/Getty Images
The film "Arsenic and Old Lace" was one of many produced during the Golden Age of Hollywood. Starring the beautiful Priscilla Lane and heartthrob Cary Grant, this movie was adapted from a comedic play by Joseph Kesserling that was first produced in 1941, according to Screen Agent. We follow the tale of Mortimer Brewster, a famous theatre critic, who on Halloween accidentally uncovers a family secret. He unfortunately discovers that his family is a bunch of murders, specifically his two aunts, Abby and Martha, per Crime Reads. As if that is not enough of a problem, Mortimer is engaged to be married to the sweet and pretty Elaine Harper, who lives across the street from his aunts. Throw in a couple of his brothers who also have murderous tendencies you have yourself quite a macabre yet entertaining movie plot.
While both the play and the movie were hits with the public, some questioned where the idea for the production came from. Turns out the writer Joseph Kesserling, was inspired by some true events. According to History, while he was working on the original play, Kesserling researched a court case and documents involving a woman named Amy Archer-Gilligan. Turns out this woman was the stuff that nightmares are made of.
A murderous old woman inspired the play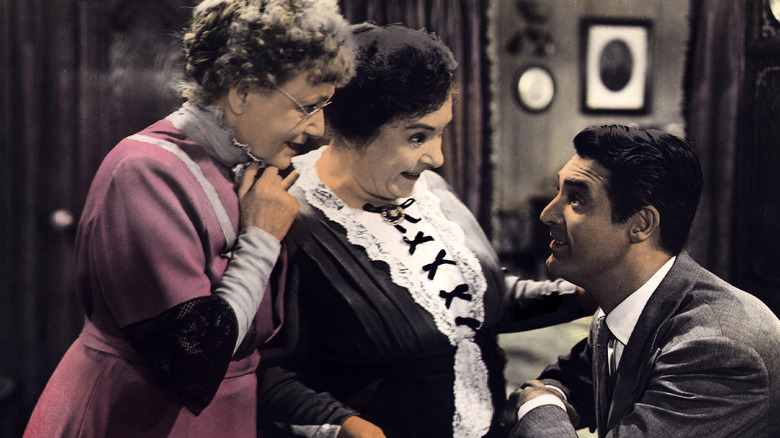 United Archives/Getty Images
Amy Archer-Gilligan opened a boarding house for the elderly with her husband in or around 1907. Per Criminal Element, this home she opened promised "life long care for the elderly and chronic invalids." It was not all that long after opening that some very strange things begin to happen around the boarding home. The residents began dying. Of course, you must assume that if clientele is either older or ill, people unfortunately are going to pass away. The problem arose when people began dying more rapidly. Even people who were relatively healthy started dropping dead. The death of 61-year-old Franklin Andrews was so suspicious to his sister, that she then began her own investigations and discovered the horrible truth.
A subsequent autopsy of Franklin Andrews showed that he had been poisoned to death. As investigators dug deeper, they found multiple boarders had died of arsenic poisoning and not natural causes. Amy Archer-Gilligan was killing her residents for their pensions and is believed to have killed anywhere between 20 and 100 people. She was arrested and eventually convicted of murder. This elderly woman with a penchant for murder is believed to have inspired Kesserling's dark comedy.