Joni Mitchell Hated Being Frank Zappa's Neighbor. Here's Why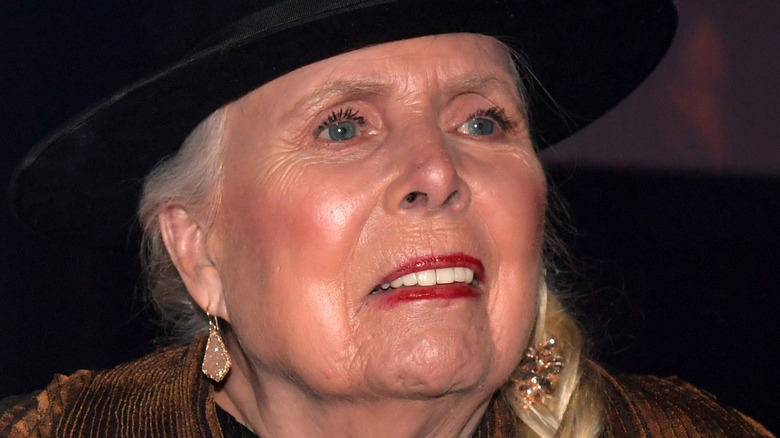 Lester Cohen/Getty Images
If you were a noted musician in California in the 1960s and early 1970s, you probably lived in Laurel Canyon. The famous bands and music makers who called the canyon home reads like a who's who list of some of the most talented artists in modern music history. The Beach Boys, Crosby, Stills, Nash and sometimes Young, The Mamas & the Papas, a few of the Monkees, Linda Ronstadt, Carole King, the Doors, Jackson Browne, and honestly the list goes on and on of those who resided in the mountainous paradise (via JoniMitchell). What, one might wonder, was the big draw of Laurel Canyon? That of course depends on who you ask, and the answers would, no doubt, vary as vastly as the wide variety of eclectic people who populated the rugged yet remote enough neighborhood nestled behind the Hollywood Hills above Los Angeles near Lookout Mountain (via Laurel Canyon Association). 
With such a group of creative people living in such a close-knit community, it's not so unusual that some of them perhaps did not get on so well together, which brings us to the famed folk musician Joni Mitchell and the talented guitarist, songwriter, and avant-garde composer Frank Zappa. Both had homes in Laurel Canyon in the mid-1960s.
Joni Mitchell saw naked girls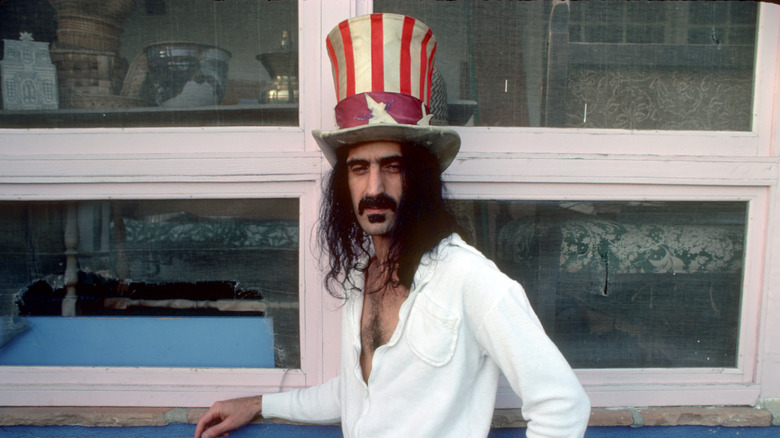 Michael Ochs Archives/Getty Images
Joni Mitchell paid $36,000 for a little home on Lookout Mountain Avenue. She told Vanity Fair that she liked the house because it was "charming." The musician claimed that it was protected by a mysterious force. She says the neighboring house was just 6 feet away, with junkies living inside. "I was out of town and came back, and their house had burned to the ground," she said, but hers was still there. But then there was Frank Zappa.
"My dining room looked out over Frank Zappa's duck pond, and once when my mother was visiting, three naked girls were floating around on a raft in the pond," Mitchell said, per the Vanity Fair interview. "My mother was horrified by my neighborhood." 
However, Mitchell described it affectionately in the interview, saying there was constant music with bands rehearsing, but that it was a quiet place at night. She reminisced about the smell of eucalyptus and the wildflowers in the spring.
In the Vanity Fair article, Michelle Phillips of The Mamas & the Papas said what really ended the fun and excitement of living in Laurel Canyon was the Mason Family murders in the summer of 1969. "That was the nail in the coffin of the freewheeling, let's get high, everybody's welcome, come on in, sit right down. Everyone was terrified. I carried a gun in my purse. And I never invited anybody over to my house again," Phillips recalled.