Who Was Fleetwood Mac's Lindsey Buckingham's Famous Brother?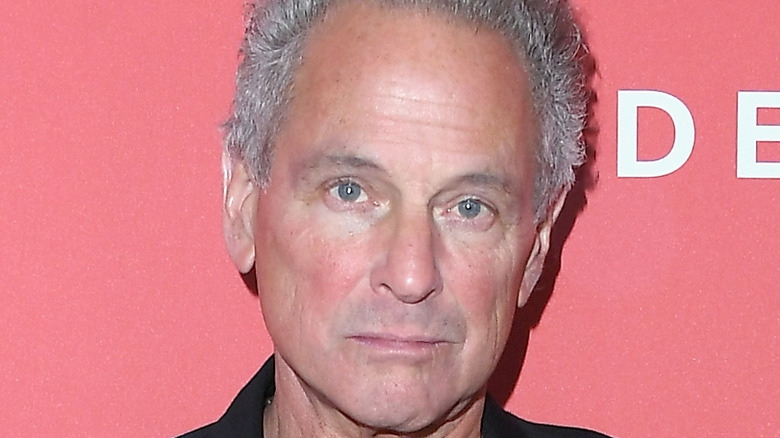 Steve Granitz/Getty Images
Fleetwood Mac musician Lindsey Buckingham isn't the only famous member of the Buckingham family, although he certainly made a name for himself and is still a relevant singer, songwriter, and guitarist to this day. But who knew Buckingham had an older brother who shot to fame years before Fleetwood Mac ruled the music charts in the 1970s and 1980s? Gregory Fenton Buckingham was one of Buckingham's two older brothers. The Buckingham brothers were raised in the San Francisco Bay Area where Greg Buckingham was a competitive swimmer and, in fact, Lindsey was, too, when he was young (via Smooth Radio). But it was Greg who was the star swimmer. Lindsey may have gone on to become a star musician, but Greg Buckingham was truly talented in the pool.
He was such a good swimmer, he made the 1968 Olympic team and went on to win the silver medal in the 200-meter Individual Medley in Mexico City. Buckingham also placed fourth in the 400-meter Individual Medley (via Olympics), although he actually tied in that event but was judged as the fourth place finisher. His silver medal in the 200-meter helped the Americans sweep the event. Buckingham finished just a second behind Charlie Wilcox, who completed the event in 2:12 and won the gold. John Ferris took the bronze at 2:13:03 (via Olympedia).
Greg Buckingham suffered a heart attack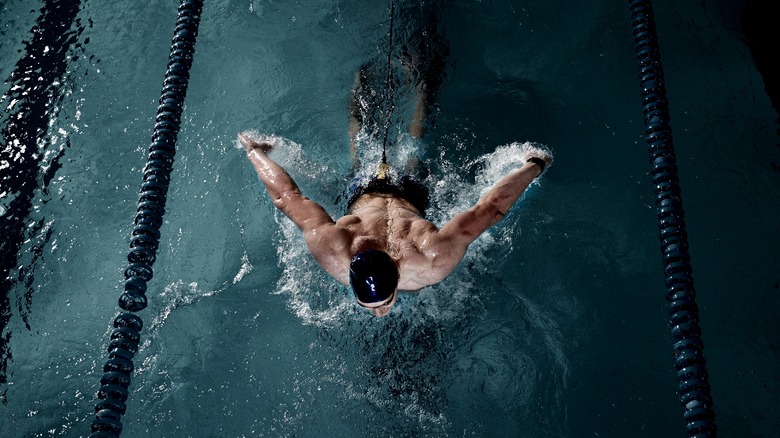 Nejron Photo/Shutterstock
Winning an Olympic medal is obviously the top award for almost any competitive athlete, but it was even more of an accomplishment in Mexico City because of the city's high altitude. It's located just over 7,300 feet above sea level, making the decision to hold the 1968 Olympics there quite a controversial choice. It was the first time the Olympics were held in South America, and the high altitude was an advantage in the shorter competitions such as jumping, throwing, short-distance running, and weightlifting. But for those competing in events that lasted longer than two minutes, such as the 400-meter or even 200-meter swimming matches, it was disastrous (via Olympics). So winning a silver medal during these games was quite an added feat of endurance.
Greg Buckingham attended Stanford University and set world records as an amateur swimmer in the mid to late 1960s. He won an NCAA championship and four Amateur Athletic Union titles in freestyle and individual medley events. Sadly though, despite his athleticism, his life was short. Lindsey Buckingham's brother died of a heart attack in 1990. He was just 45 years old (via Olympics).