The Real Reason Lindsey Buckingham Left Fleetwood Mac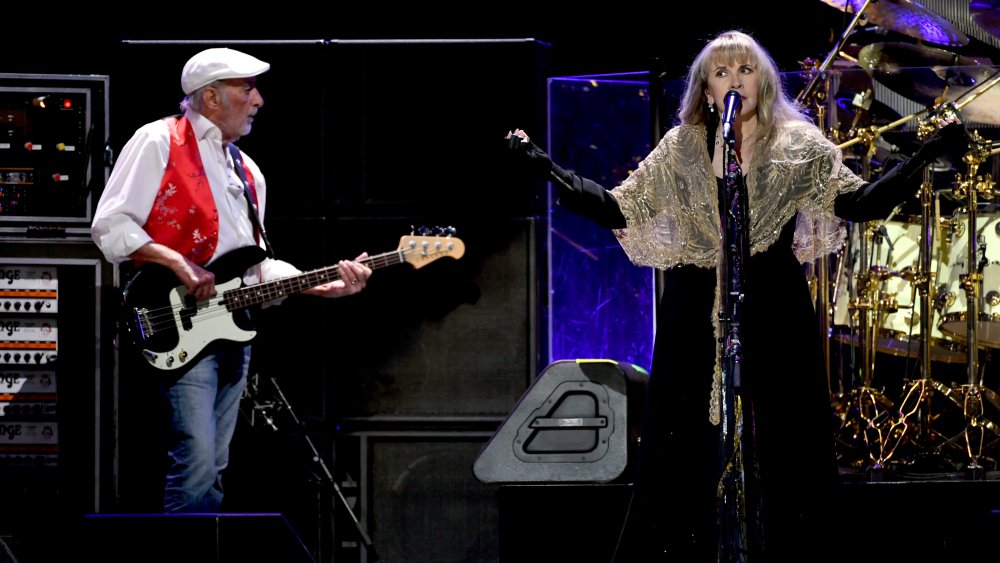 Kevin Winter/Getty Images
In what might well be a case of rock-and-roll toe-may-toe/toe-mah-toe, Lindsey Buckingham was either fired from Fleetwood Mac or was "forced out" (which is kind of the same thing, maybe) by fellow Fleetwooder Stevie Nicks in 2018. He was either fired because of disagreements over an upcoming tour or because he dissed Nicks while she gave an award acceptance speech — he "smirked." In a Rolling Stone interview shortly after the parting, he cops to maybe the smirk: "we have this standing joke that Stevie, when she talks, goes on a long time. I may or may not have smirked."
Ultimate Classic Rock tells us that drummer Mick Fleetwood said Buckingham hadn't been fired: "The truth is, call it what you want, a parting of company took place, and it had to take place, and it was supported by the remaining band members around something that for sure was a major problem to two people – Lindsey and Stevie."
The group has been making music together since the mid-1960s. They were inducted into the Rock and Roll Hall of Fame in 1998 and collectively sold north of 120 million records world-wide. There have been personnel shifts over the years, but the classic lineup of Mick Fleetwood, Christine McVie, John McVie, Stevie Nicks, and Lindsey Buckingham has been together, off and on, since the mid-1970s. Nicks and Buckingham had already been working together as a duo when they were invited by Fleetwood to join forces.
Did Buckingham "smirk"?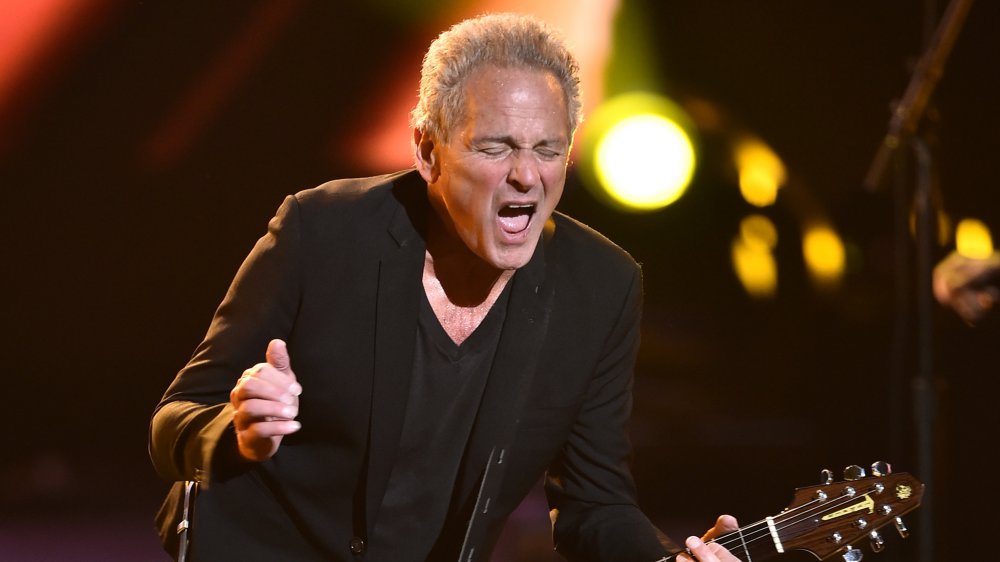 Steven Ferdman/Getty Images
As Rolling Stone tells it, Buckingham had left before, in 1987, but came back to the fold in 1996. Besides his guitar work, Buckingham is credited with writing some of the band's bigger hits, including "Tusk," "Second Hand News," and (irony alert) "Go Your Own Way,"
According to Buckingham, their manager, Irving Azoff, gave him the news over the phone. The way the first call was phrased, Buckingham assumed Nicks was leaving. He wasn't quite correct in that perception. Azoff told him that Nicks had given the band an ultimatum: either Buckingham was out, or she was.
That was early 2018. By April the news was public. On stage in May, Buckingham said the move "harmed the 43-year legacy that we had worked so hard to build," reported Billboard. By October Buckingham was suing the band for breach of contract, among other things. The suit settled in December of that year. Details were not made public, but Buckingham told CBS This Morning, "I'm happy enough with it. I'm not out there trying to twist the knife at all. I'm trying to look at this with some level of compassion, some level of wisdom."