The Truth About George Harrison's Prank On Phil Collins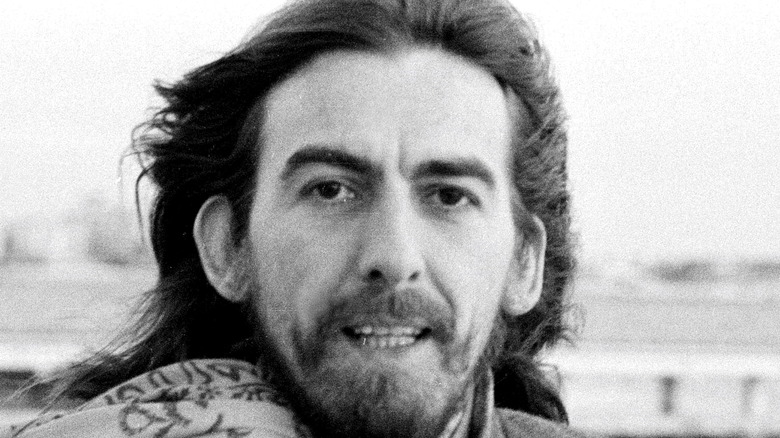 Michael Putland/Getty Images
It's always fun when people pull pranks on each other, whether it's at home or at the office — or on "The Office," the television show, when Jim Halpert would do things like put Dwight Schrute's stapler in jello. There's something delicious about pulling off a good prank — one doesn't harm anyone, of course. It's all about the work and effort to see the hilarious payoff. "Candid Camera" was a television staple for a long time for a reason. 
Do you know what's even better? When celebrities prank each other. They have even more creativity and money to be able to do the things that they do to each other. Ashton Kutcher had his own TV show centered around that, "Punk'd," where he would do outrageous pranks, via IMDb. Nick Cannon put his face on Kevin Hart's airplane, per People. Adele also went incognito among other Adele impersonators, and Hugh Jackman did a great fake feud with Ryan Reynolds. 
Those celebrity pranks were great. But who knew that George Harrison would go to amazing lengths just to pull a prank on fellow music legend Phil Collins? 
The Quiet Beatle was a very funny man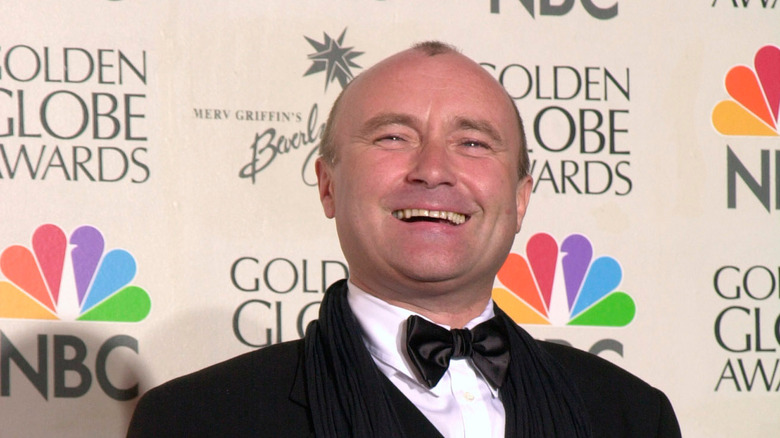 Featureflash Photo Agency/Shutterstock
While George Harrison might have been known by many as the "Quiet Beatle," he was a very funny man. In fact, he even produced "Monty Python's The Life of Brian," in which he briefly appeared. This prank goes even further back than that, though. Per the Independent, it was 1970 and a young Phil Collins came to do some drum session work for Harrison. Later that same year, he would audition for a little band known as Genesis. Harrison had him play some congas for some songs that would appear on the "All Things Must Pass" album. It turned out that Collins was not up to par at the time, and they cut his part from the album. The teen was disappointed, but it didn't derail his path to superstardom, both with Genesis and solo.
That wasn't the prank, though. Years later, Harrison sent Collins the supposed recordings from that session. When the Genesis frontman played the part that was supposed to be his congas, it was horrible. Way too loud and out of rhythm. Turns out, it wasn't really Collins. Harrison had shelled out money to musicians to recreate the song, and he had someone else do a really bad take. Yes, the jokes that the wealthy can pull off. Collins was amused at what the late Beatle had done. This could also be a lesson for us — find something to laugh about each day.