The Disturbing Truth About The Ken And Barbie Killers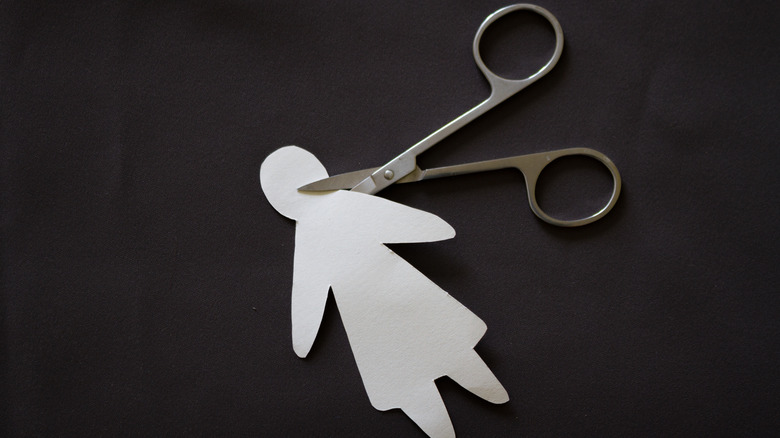 Lijphoto/Shutterstock
In 1987, 17-year-old Karla Homolka met 23-year-old Paul Bernardo. According to All That's Interesting, the Canadian pair instantly became inseparable. Homolka later learned that her new beau was actually the Scarborough Rapist. For years, 19 women aged between 15 and 21 were being kidnapped and assaulted in the Ontario area. Bernardo, however, was never named a suspect. This fact did not deter Homolka. It turns out she was also into sadomasochism and encouraged Bernardo to live out his violent fantasies with her (per Investigation Discovery). Ranker reports that together, they assaulted and murdered three teen girls.
Even worse, Homolka and Bernardo would videotape the entire thing. Due to their blond hair and classic good looks, the couple became known as the "Ken and Barbie Killers." In 1993, their murder spree came to an end when Bernardo beat Homolka severely, and she left him (via All That's Interesting). Shortly after, DNA proved he was the Scarborough Rapist, and Homolka lawyered up and divorced Bernardo. She refused to talk until she was promised a plea deal that would get her out of prison in 12 years. In addition, Homolka insisted she was another one of Bernardo's victims. However, this was disproved when various videotapes of the couple's crimes, including the assault of Homolka's teen sister, were discovered (per Buffalo News).
Karla Homolka helped murder her sister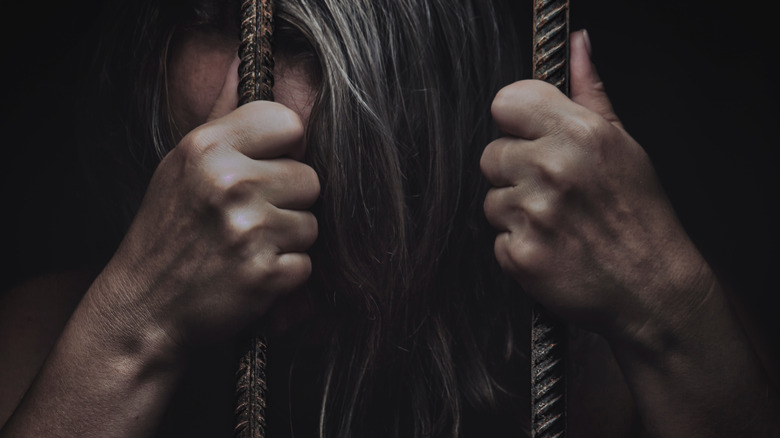 SERGEI-T/Shutterstock
Although Homolka painted her and Bernardo as picture-perfect, All That's Interesting stated that he was getting bored with the relationship. Bernardo told Homolka that she was "used goods" (per Investigation Discovery). To appease him, she decided to "gift" him her 14-year-old sister Tammy's virginity for Christmas. On December 23, 1990, Homolka drugged Tammy's drink with an animal anesthetic. When she failed to pass out, the couple used halothane on her mouth and nose before proceeding to assault her.
Per Film Daily, they also videotaped the entire thing. Soon, Tammy was vomiting and choking. Homolka and Bernardo called 911 and frantically cleaned up any evidence. However, Tammy died, and her death was ruled an accident from choking on vomit as a result of alcohol poisoning (per All That's Interesting). Only six months later, the couple married. No foul play was suspected until Homolka was sentenced to 12 years for her involvement in the other murders, while Bernardo received a life sentence. Homolka was released from prison in 2005. VoxBliss reported that she changed her name and now lives a quiet life in Quebec with her husband and three children.