The Strange Way Dolly Parton's Parents Paid For Her Birth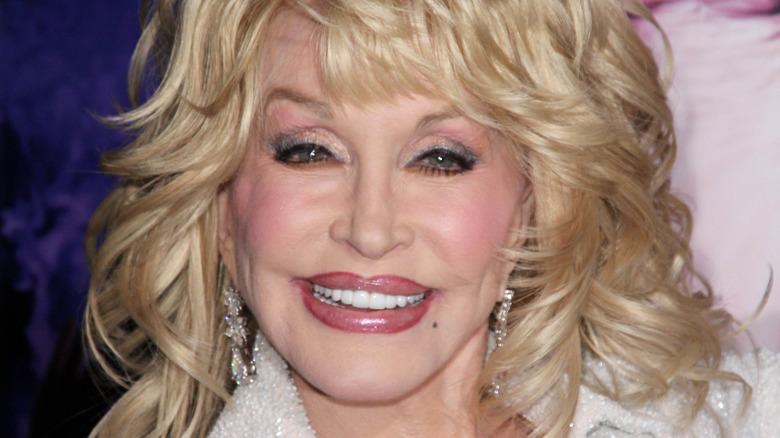 s_bukley/Shutterstock
As of 2021, country superstar Dolly Parton is worth a cool $350 million (via Forbes). Before she was an icon and a millionaire, Insider states that Parton was an impoverished youngster living in rural Appalachia. Parton was the fourth of 12 children to her farmer parents, Robert Lee Parton and Avie Lee Owens. According to Over Sixty, the family of 14 lived in a one-bedroom cabin and Parton often shared a bed with three of her siblings. She has even stated that she'd wake up covered in her sibling's urine because they would wet the bed and they simply didn't have enough money to keep changing the sheets. 
Despite her tough upbringing, Parton has nothing but good memories about her childhood. She has gone on to say that even if they didn't have money, they had love, which is something money can't buy (per Country Music Alley). When she first made it big, Showbiz Cheatsheet reports that she bought her parents news cars and helped them fix their house. Despite the later riches, perhaps nothing is more evident of the family's early poverty than Parton's birth story.
Dolly Parton is a major philanthropist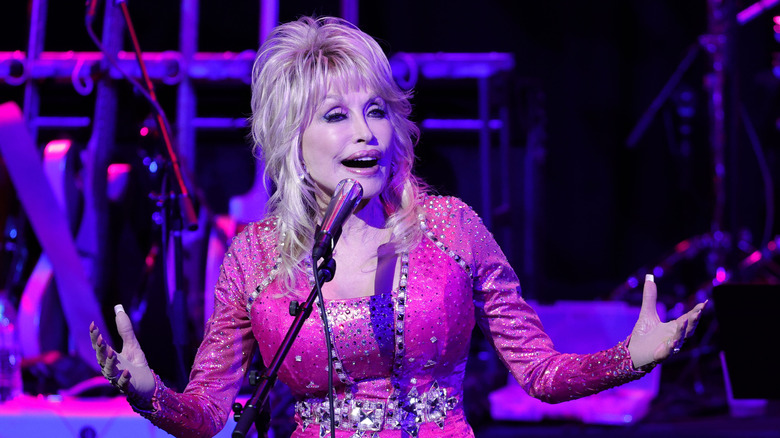 Jason Kempin/Getty Images
In a 2020 interview with USA Today, Parton stated that the doctor that delivered her in 1946 was paid with a sack of cornmeal. Her father had no money and paid him with whatever he had at the time. Perhaps it was this hardscrabble beginning that made her more empathetic to the struggles of others.
According to Mental Floss, Parton has donated to several charities throughout the years and has even founded a few of her own. In the 1980s, Parton started the Buddy Up program in Sevier County, Tennessee, where she grew up. Yardbarker reports that every seventh- and eighth-grader in the county was asked to pair up with another student. If they both graduated high school, they would get $500 each. As a result, the dropout rate declined to 6%.
In 1995, Parton created her Imagination Library to increase literacy in Tennessee. The organization mails one book per month to children enrolled in the program until their first year of school. Billboard reports that she founded the library in honor of her father, who was unable to read. Most recently, Parton donated $1 million for Coronavirus research. This later helped fund the Moderna Covid-19 vaccine (via CNN). In an interview with Reuters, Parton stated that the more money she gets, the more she gives. She has reiterated that she understands the struggles of people who have very little because she too was once poor.