The Wild True Story Of The Last Lost Tourist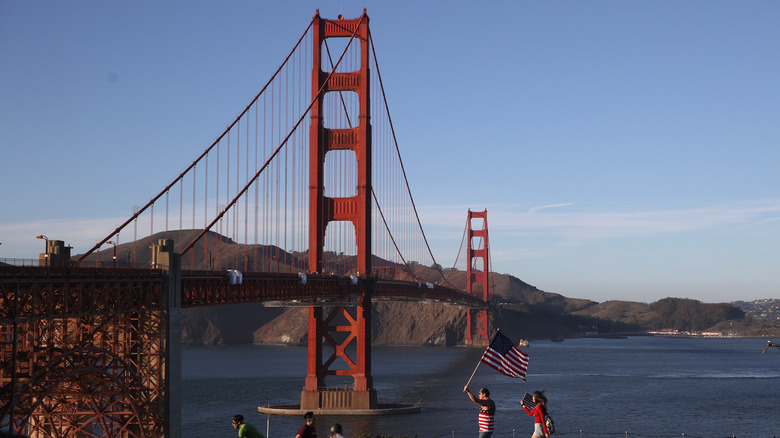 Justin Sullivan/Getty Images
In this age of social media and technology, it's nearly impossible to get lost. Although it's hard to believe, up until recently, people had to use non-digital maps or print directions to figure out where they were or where they were going. A cellphone, for instance, would have perhaps been handy for Erwin Kreuz, a German man who decided to take a birthday trip to San Francisco in 1977 (via SFGATE). Kreuz spoke no English and had never even been on a plane when he boarded his flight in Frankfurt. When the plane stopped to refuel in Bangor, Maine, a flight attendant told Kreuz to have a good trip. Thinking this meant he was in San Francisco, he got off the plane (per Bangor Daily News). For days, Kreuz wandered through the streets of Bangor, assuming the lack of San Francisco landmarks meant he was in a Bay-Area suburb.
According to UPI, he didn't realize he was in fact thousands of miles away until he got into a taxi and asked the driver in broken English to take him to downtown San Francisco. He was then informed that he was actually in Maine. Somehow, he got connected to Gertrude Romine, a local woman who spoke German and ran a German restaurant. Kreuz explained to Romine that he thought he was in San Francisco because Bangor, like San Francisco, was hilly. Kreuz's unbelievable story instantly made him a local celebrity and made international headlines when he was featured in Time Magazine and on "The Today Show" with Tom Brokaw.
Erwin Kreuz eventually made it to San Francisco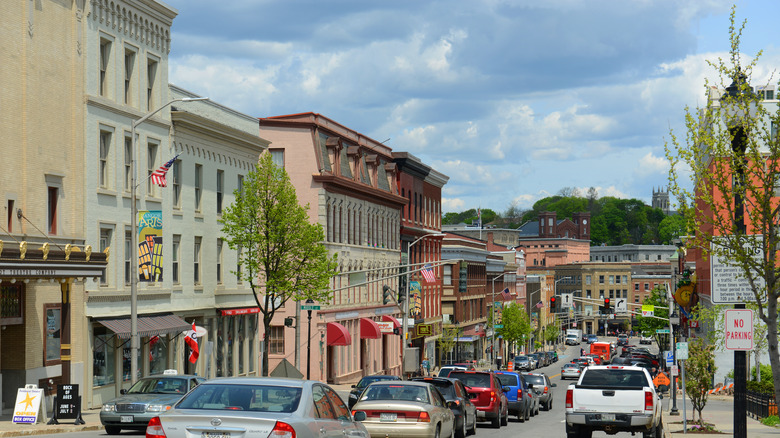 Wangkun Jia/Shutterstock
The Bangor Daily News reports that as the story spread, Kreuz, who was a brewery worker, was given the royal treatment. He met the governor of Maine, given the key to the city of Bangor, named an honorary member of the Penobscot Indian Nation, and had various marriage proposals. He even celebrated his 50th birthday at a local McDonald's. According to SFGATE, Kreuz finally made it to San Francisco when the San Francisco Examiner paid for his flight. Once again, he was treated like a major celebrity. Kreuz met the mayor and was given a tour of Chinatown. He was also made an honorary guest at a rodeo.
UPI states that he later said he preferred Bangor over San Francisco. When he boarded his flight home to Germany, he carried with him a sign that said "Please let me off in Frankfurt." Although it's unknown what happened to Kreuz or if he is even still alive, he did visit Maine two more times and even considered moving there. His last time was reportedly in 1979. He was also gifted a small piece of land in St. Francis, Maine that he paid taxes for until at least 1984.