What James Earl Ray's Life In Prison Was Really Like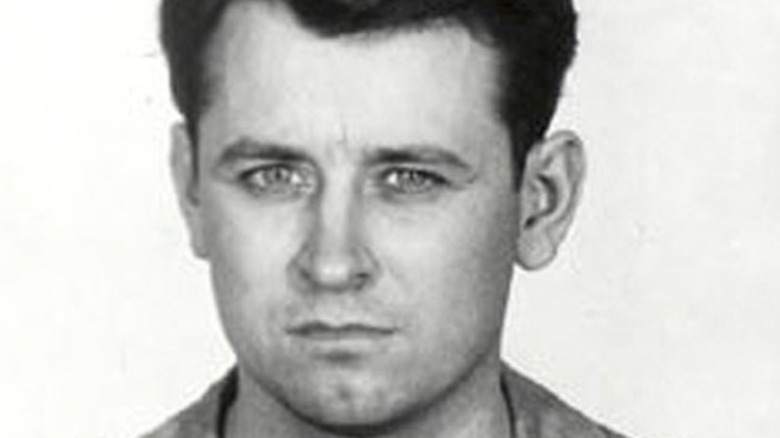 Kypros/Getty Images
When assassin James Earl Ray killed Dr. Martin Luther King Jr. on the balcony of the Lorraine Motel in Memphis, Tennessee, it would take two months before authorities caught him halfway across the world, says History. On April 4, 1948 Ray murdered the prominent civil rights leader as he stood on the terrace (via Biography). He was reportedly staying at a boarding house adjacent to the motel, and on that day aimed his rifle at Dr. King — killing him.
After his arrest he confessed to the crime, but later recanted it by stating that another man named Raoul assassinated King; Ray claimed that he himself simply was an accessory, per another History link. He would do an interview with The Washington Post in 1977 claiming that he was framed (posted on YouTube). The FBI was in charge of the investigation — the very same agency that had tapped the late civil rights leader's phone and had him under watch. As a result, the King family is skeptical of their research and whether Ray was the actual killer or not, per The Washington Post.
Despite the confession and skepticism, when Ray was discovered to be in London, he was extradited back to the U.S. and charged in July 1968. The following year he pled guilty and received a 99-year prison sentence. What was his life like in prison? History shows that it was a rollercoaster. He arrived at the Brushy Mountain State Penitentiary in Morgan County, Tennessee, where he would spend the majority of his sentence, in 1969.
He did not pull off great escapes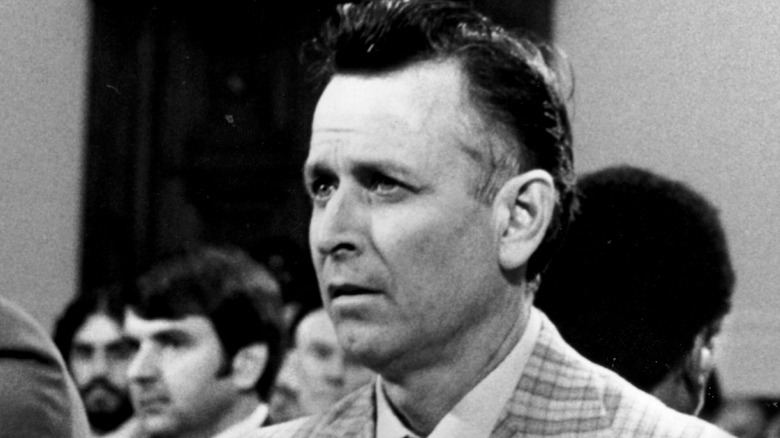 Keystone/Getty Images
On June 9, 1977, Ray and several other inmates escaped. He was caught on June 13 and his sentence was extended to 100 years (via Biography). The next year Ray got married for the first and only time in his life, to a woman named Anna Sandhu (via Knox News). And in just in a few more years, Ray was at the subject of another prison incident.
Tour Brushy relates that a number of people — inmates and guards alike — said they actually liked Ray. He was described as "friendly and funny and didn't cause trouble." Yet in June 1981, he was stabbed 22 times by other inmates, per Tour Brushy. He survived but was transferred to a Nashville prison. Tennessee department of corrections officials sent him back to Brushy Mountain in 1987. During that time he began writing a book, titled "Who Killed Martin Luther King?: The True Story By the Alleged Assassin," published in 1992. That same year officials moved him again and he left Brushy Mountain for a second time to serve the rest of his sentence in Nashville. Ray and his wife also divorced (via WKRN). Ray became sickly afterwards and on his deathbed, met with King's youngest son, Dexter, in 1997 (via The Los Angeles Times). King wanted to know if Ray killed his father, and the accused killer told him no. Ray's response was met with validation that the King family believed him. Just a year later, he died at the age of 70 of liver and kidney issues (per The New York Times).