How The Serial Killer Nurse Kristen Gilbert Killed Her Patients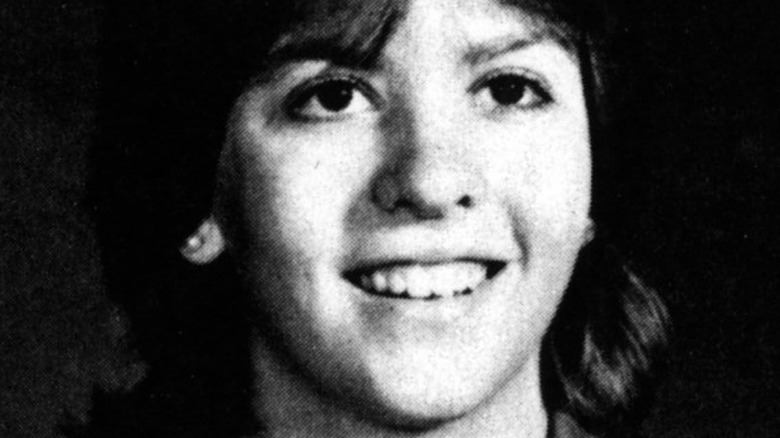 Getty Images/Getty Images
In 1998, Kristen Gilbert, a nurse often referred to as the "Angel of Death," was indicted on four counts of murder and three counts of attempted murder. As reported by Medical Bag, Gilbert was accused of killing — or attempting to kill — patients at the Veterans Affairs Medical Center in Northampton, Massachusetts where she worked.
Three years later, Gilbert was found guilty on three counts of first-degree murder, two counts of attempted murder, and one count of second-degree murder. She was ultimately sentenced to four consecutive life terms plus 20 years. Gilbert will never be eligible for parole.
Although she was tried and convicted in the deaths of four patients, the Veterans Affairs Medical Center recorded a total of 350 deaths that occurred while Gilbert was on shift. It is unclear how many of those deaths Gilbert was directly responsible for, but it is believed that her victim count is much higher than the number of murders she was prosecuted for.
As reported by Film Daily, Gilbert's colleagues noticed an unusually high number of patients happened to die while she was on duty, and jokingly referred to her as the "Angel of Death." However, they did not realize she was intentionally killing her patients. Hell Horror reports authorities believe Gilbert stole epinephrine from the hospital's supply and injected a potentially fatal dose into her patients' IVs.
Kristen Gilbert may have killed to get her lover's attention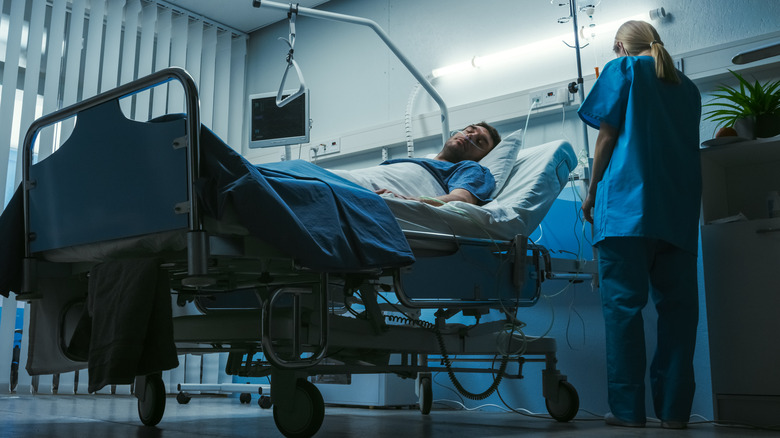 Gorodenkoff/Shutterstock
According to the Mayo Clinic, epinephrine, which is also called adrenaline, is commonly used to treat severe allergic reactions, anaphylaxis, septic shock, and dangerously low blood pressure. However, As reported by Hell Horror, Kristen Gilbert administered some of her patients with enough epinephrine to cause cardiac arrest.
Authorities believe Gilbert forced the patients into cardiac arrest for attention, as she was often the first on the scene to attempt to resuscitate them. Medical Bag reports she may have done it to impress her lover, hospital security guard James Perrault, with her skills at reviving patients. 
Although they initially joked about the unusual number of deaths that occurred during Gilbert's shifts, her colleagues started to suspect it was not simply a coincidence. In addition to the increased number of cardiac arrests, especially in patients with no history of cardiovascular issues, staff noticed the supply of epinephrine was being depleted.
Medical Bag reports three nurses approached authorities to report the irregularities. The subsequent investigation revealed the death rate at the Veterans Affairs Medical Center tripled in the seven years since Gilbert was hired. They also learned Perrault was often called when patients went into cardiac arrest and that Gilbert openly flirted with him whenever he was present.
Amid the investigation, Gilbert resigned and seemingly spiraled out of control. Hell Horror reports Kristen Gilbert was admitted to a mental health facility a total of "seven times in the fall of 1996."
Kristen Gilbert was initially arrested over a bomb threat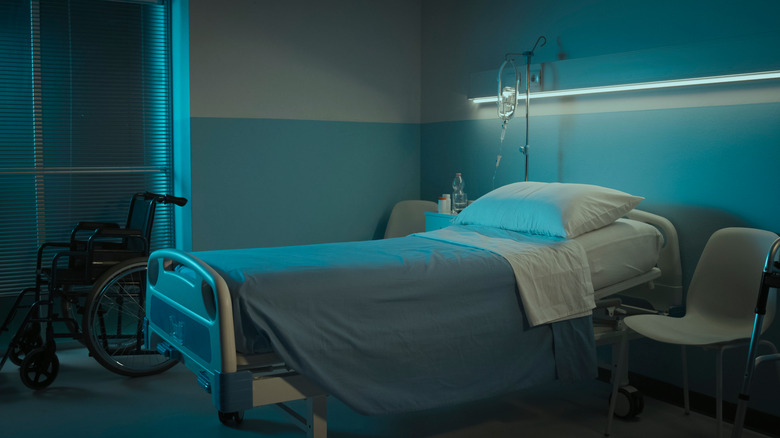 Stokkete/Shutterstock
As reported by Film Daily, Gilbert called James Perrault from the mental health facility and said, "I did it! I did it! You wanted to know? I killed all those guys by injection." As the case against her intensified, Gilbert called in a bomb threat against the Veterans Affairs Medical Center in an attempt to take the attention off herself. However, as the threat was traced back to Gilbert, it only added to the charges piling up against her.
Kristen Gilbert was ultimately charged and convicted of making a false bomb threat against a federal institution. Medical Bag reports she was sentenced to 15 months in federal prison.
While she was incarcerated, prosecutors continued building their case against Gilbert. In addition to the testimony of her colleagues and the missing epinephrine, authorities noted the death rate at the Veterans Affairs Medical Center declined substantially following Gilbert's resignation. The bodies of several patients who died under Gilbert's watch were exhumed. Epinephrine was found in their tissue, although it had never been prescribed.
Following her conviction, Gilbert's attorney, David Hoose, said he believes his client was under a tremendous amount of stress amid her affair with Perrault and the subsequent failure of her marriage. As reported by ABC News, she was also depressed about her grandfather's death. However, Hoose admitted he was unsure what specifically "caused her to break down and spiral to the depths of where she is today."