The Least Popular Pawn Stars Cast Member Might Surprise You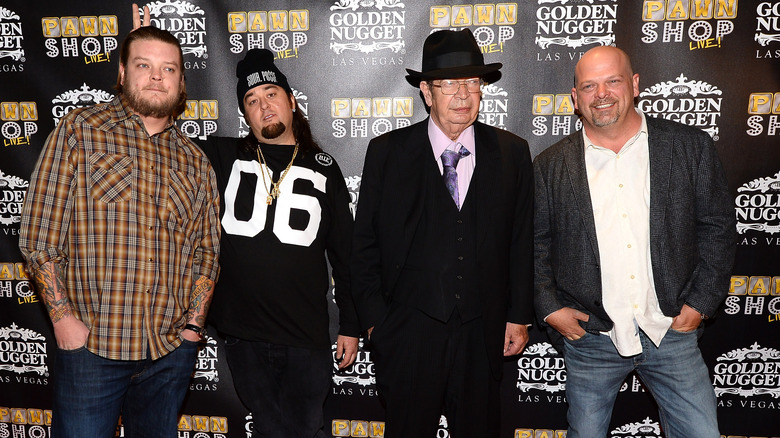 Ethan Miller/Getty Images
"Pawn Stars" is one of the most popular reality television shows in history, spanning 17 seasons and consistently rated the top series for the History Channel. But no matter how beloved a show is, some characters are bound to be more popular than others. The Grunge asked around 600 respondents about which character was the most disliked, and the results were surprising.
For starters, the character who was the least disliked was Corey Harrison, with 14.57% of votes. Corey was followed by Rick Harrison, who had received 17.76% of votes, and Olivia Black, with 17.92% responses.
The second-most-disliked character was Chumlee, who received 24.79% of all answers. Ironically, Chumlee wasn't a planned part of the show. As detailed by the Las Vegas Review-Journal, Rick Harrison decided last minute to add a fourth main character to the show and looked at all twelve employees of their shop for another lead. Chumlee took advantage of the opportunity.
"I didn't watch too much TV, but I decided I'd go watch some TV, some reality shows, and I kind of realized what was missing was the funny part of the show ... they could make fun of and laugh with," he said. The idea obviously struck a chord, and Chumlee has served as the comedic foil ever since — though it seems his humor may have turned off some fans.
The least popular is The Old Man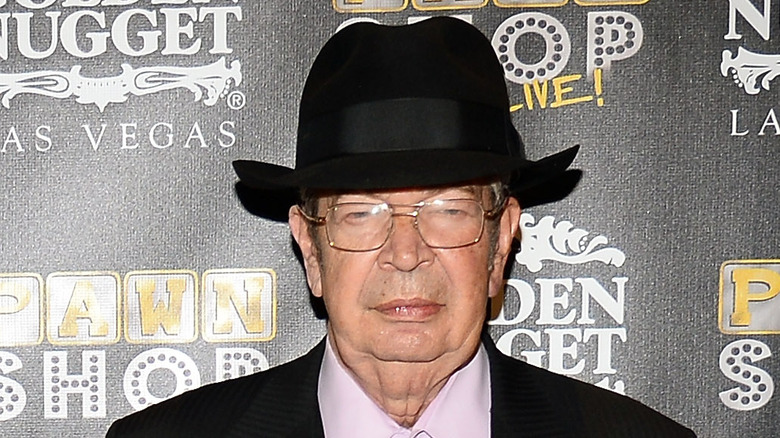 Ethan Miller/Getty Images
The Old Man, also known as Richard Benjamin Harrison or the "Appraiser," was the winner of most disliked character, earning 24.96% of responses. Richard Harrison was the co-owner of the Gold and Silver Pawn Shop and died from Parkinson's Disease in 2018.
Though respondents were not able to explain why The Old Man was their least favorite cast member, one potential reason might have been his gruff personality. As detailed in Looper, Rick Harrison described one memory in which his father went so far as to punch him during an argument.
"Old enough to talk to me like a man, old enough to get your a** beat like one," The Old Man said during the scuffle. Though the recollection may be shocking for many, Rick had no hard feelings and maintained that it was one of the "greatest life lessons he ever gave me."
In addition, The Old Man's personal life was not without controversy. According to another Looper article, The Old Man decided "with full knowledge" to leave his son Christopher out of his will. While estate matters are private affairs, it is possible that it nevertheless negatively affected his image.