The True Story Of Female Serial Killer Judy Buenoano
When it comes to female serial killers, Judy Buenoano is a name that not many recognize. Perhaps it's because she had fewer victims than others, but that doesn't make her crimes any less horrific. Buenoano was born Judias Welty in 1943 in Texas. Her mother died when she was only 4 years old, and she lived with different relatives and foster families throughout her early years. According to Buenoano, she was the victim of physical and sexual abuse, per ATI. At 17 years old, Buenoano became pregnant and gave birth to a son. It was after having her son that she met James Goodyear, an Air Force sergeant who she married in 1962.
Goodyear adopted Buenoano's son Michael, and the couple had two more children — a son and a daughter. The growing family moved to Orlando, Florida. It was almost 10 years into their marriage when Goodyear died of a mysterious illness after he returned home from duty in Vietnam, as reported by Crime Museum. It wasn't even a week before her husband's death when Buenoano collected life insurance money. Months later, she claimed more insurance money when her home mysteriously caught fire.
Judy Buenoano targeted those close to her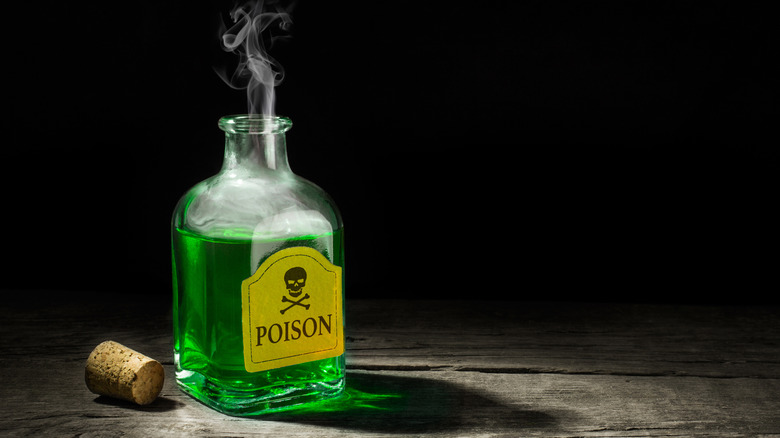 ADragan/Shutterstock
In 1972, Judy Buenoano started a romantic relationship with Bobby Morris. After a few years, Morris started to get strange symptoms that were similar to what James Goodyear experienced. Medical experts couldn't figure out what was wrong, and Morris died in 1978. Buenoano and Morris were not married, but she was able to collect money from his life insurance, as she was considered Morris' common-law wife, according to ATI.
In 1979, Buenoano's son, Michael, joined the U.S. Army, and he visited his mother before heading to Georgia to start his duty. When he arrived at work, he started showing symptoms of poisoning. Upon further testing, doctors found that he had high levels of arsenic in his system. Just weeks after, his arms and legs had atrophied, and he was let go from his Army duties. Michael returned to his mother in Florida, and he had to wear leg braces to be able to walk (via Crime Museum). Buenoano took advantage of the situation and went on a canoe trip with his son. The canoe tipped over during the outing, and while Buenoano was able to swim to safety, Michael drowned because of his heavy leg braces. Again, Buenoano was able to get insurance money from what was then deemed an accidental death.
The Black Widow was finally caught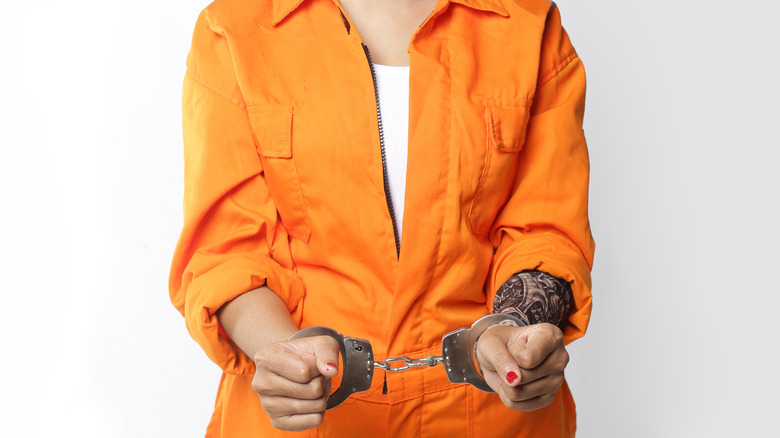 pujislab/Shutterstock
Judy Buenoano started dating businessman John Gentry after her son's death. The couple got engaged in 1982, and he soon started developing symptoms of poisoning. It was also during that time when Buenoano started giving him what he thought were vitamins. Gentry's symptoms worsened and he was hospitalized as a result. He recovered from his symptoms and was discharged, only to face another threat to his life months after, as reported by Crime Museum. During a trip to a store, Gentry's vehicle exploded, and he was back at the hospital for the injuries he sustained. Luckily, he survived.
Upon questioning, authorities became highly suspicious of Buenoano. One of the detectives who worked the case said, "If she's just let that last boyfriend alone, she probably could have walked away from the other murders" (via ATI). The investigation led to the exhumation of the bodies of her husband, her boyfriend, and her son, and all of them had traces of arsenic in their bodies. Despite the pieces of evidence that pointed to her guilt, Buenoano never confessed to her crimes. She was labeled the Black Widow by the prosecutor who said, "She's like a black widow. She feeds off her mates and her young." Buenoano was executed via the electric chair in 1998 at 54 years old.