This Children's Author Actually Lived At The Playboy Mansion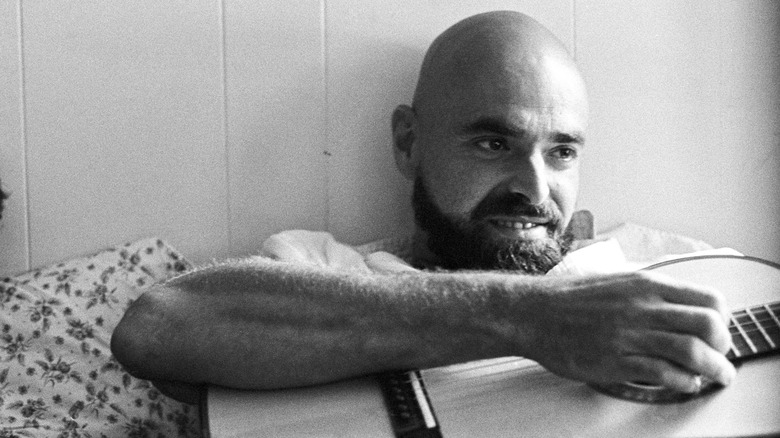 Alice Ochs/Getty Images
Most fans of writer Shel Silverstein remember his sometimes hilarious, sometimes touching, often unruly, and always quirky children's poems and stories, from classics like "Where The Sidewalk Ends," "A Light In The Attic," "The Giving Tree," and many more. However, "Uncle Shelby," as he often called himself, started out making comics very much intended for adults within the pages of Playboy magazine. Per Ozy, Silverstein was born to a middle class Jewish family in Chicago in 1930. After two unsuccessful attempts at college, he was drafted to serve in the Korean War. When he got back to the U.S., he began working as a freelance cartoonist. In 1956 he got his big break when Playboy founder and fellow Chicagoan Hugh Hefner hired him to draw for his new men's magazine. This led to a position as Playboy's foreign correspondent. 
Silverstein traveled the world, sending his observational drawings back to Playboy for publication, where they became a popular feature among readers. As reported by Playboy, Silverstein went to such locales as Russia, Italy, Africa, and France and used his cartoon travelogue to illustrate local customs as well as poke fun at his own role as a hapless tourist. Beginning in the 1960s he also introduced the rest of the United States to subcultures growing within cities like New York with its beakniks, San Francisco with its hippies, and even reported on a nudist camp in Pennsylvania, joking that he did so "in the interest of journalistic expression and a freer press."
Shel Silverstein lived at the Playboy Mansion 'in a riot of delight'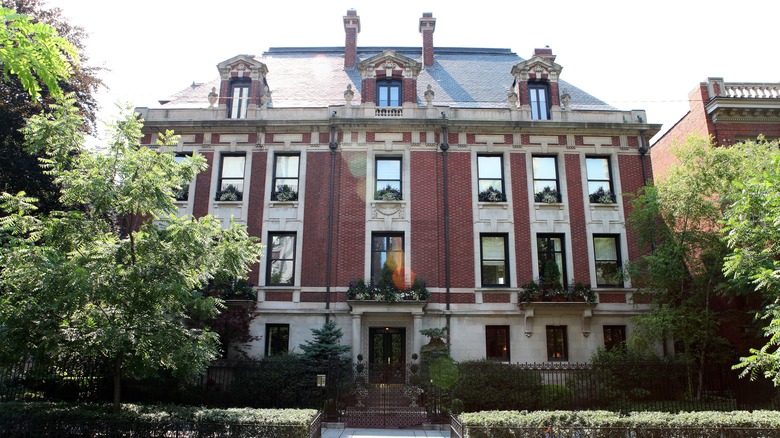 Raymond Boyd/Getty Images
In 1959, Hugh Hefner bought the original Playboy Mansion in Chicago, Illinois. By then, Shel Silverstein was part of Hefner's inner circle. Having previously described himself as less than successful with women, Silverstein was suddenly a popular and sought-after man. According to writer Lisa Rogak, author of the unauthorized 2007 biography "A Boy Named Shel: The Life and Times of Shel Silverstein," "For the first time in his life, women began to look his way, to flock to him." Silverstein's friend and collaborator Rik Elswit of the rock band Dr. Hook noted, "Shel was not handsome ... Maybe it was his eyes; they would twinkle and pierce simultaneously, giving you the impression that he knew something you didn't."
Silverstein could be found living at the mansion for weeks and months at a time, often lurking in the background and waiting for other revelers to come to him. He enjoyed meeting creative, interesting people and wrote poems for several of his children's books while staying at the mansion. In a 2001 article for The New York Times, playwright David Mamet wrote that Silverstein was considered a "demigod" in Chicago; among his many attributes, "He was Hugh Hefner's sidekick, he was the great cartoonist, he lived with Hef at the Playboy Mansion, in a riot of delight."
Silverstein died in 1999 at his home in Key West, Florida. He was 67. Per his New York Times obituary, his books sold a total of 14 million copies during his lifetime.