Here's Who Inherited Hugh Hefner's Money After He Died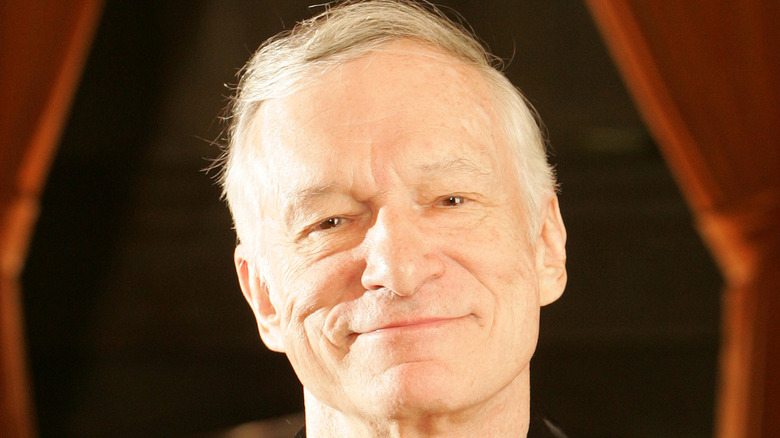 Dan Tuffs/Getty Images
Playboy Magazine founder and entrepreneur Hugh Hefner died in 2017 at the age of 91. At the time of his death, he had a net worth of $50 million, as reported by Celebrity Net Worth. The amount seems low for someone who had a successful business for decades, but according to reports, the reason for that is Hefner did not have the rights to the Playboy brand, including his name and likeness. Furthermore, the Playboy Mansion — the place he called home and where wild parties were held — was sold before his death, which left him with no real estate under his name, per Cheat Sheet.
Despite the Playboy Mansion being sold, Hefner was allowed to live there until his death on September 27, 1991. Hefner suffered from various illnesses and infections, but a spokesperson said that he died peacefully. According to Newsweek, he is buried next to Marilyn Monroe's final resting place at the Westwood Village Memorial Park. Monroe graced the cover of the first issue of Playboy back in 1953, and Hefner bought the plot next to her's for $75,000 in 1992. Hefner left behind a wife and four children.
Hugh Hefner's last will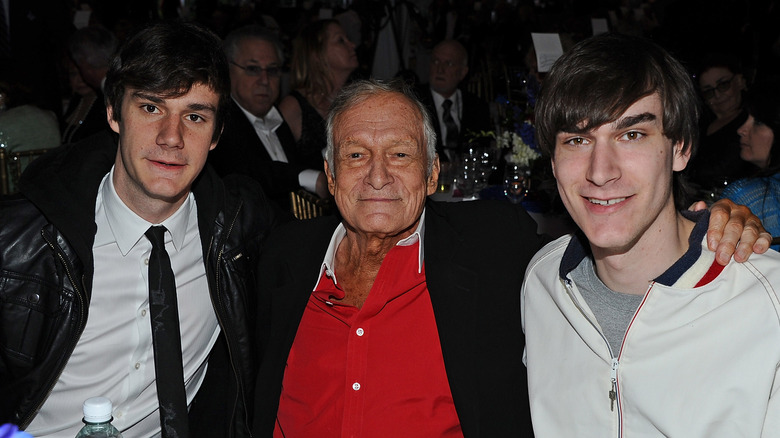 Angela Weiss/Getty Images
At the time of his death, Hugh Hefner was married to his third wife, Crystal Harris, who he married in 2012. He also had four children from his former relationships — Christie, David, Marston, and Cooper. The Playboy mogul's last will was never made public, but certain details were revealed in his ex-girlfriend Holly Madison's book titled "Down the Rabbit Hole." Madison was in a relationship with Hefner from 2001 to 2008 and lived at the Playboy Mansion. Per an article on E Online, Madison caught a glimpse of Hefner's will, which stated that half of his fortune will go to charity, and the majority of the other half will be divided among his four children.
There is no information regarding Harris' inheritance, but based on an Us Weekly report in 2013, she signed a prenup agreement before their marriage. The same article stated that Hefner's fortune will go to his children and his chosen charities. However, his will reportedly had a clause attached to it. Per the Independent, the beneficiaries of his fortune won't be able to get their inheritance if they abuse alcohol or drugs.