The Real Meaning Of Donna Summer's Last Dance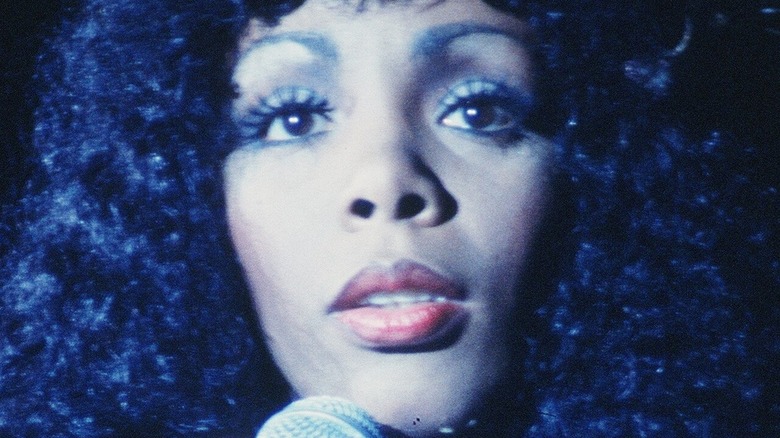 Michael Ochs Archives/Getty Images
Singer Donna Summer was the leading disco hitmaker in the '70s. As a result, it earned her the moniker, "Queen of Disco," per Biography. In 1978, Summer released her hit song "Last Dance." The track peaked at No. 3 on the music charts (via Billboard). She would create dozens of hits for most of her career, and "Last Dance" would join the list of her most popular and recognized songs.
Summer was born LaDonna Adrian Gaines to parents Andrew and Mary Gaines in Boston on December 31, 1948. She was one of seven children, per The Guardian. Growing up, Summer enjoyed singing and even sang in her church. This later encouraged her to pursue the performing arts in high school, and upon graduating she was cast in the German version of the Broadway musical, "Hair." 
She went to Munich to prepare for her part, and that is where the early stages of her musical career would kick off. In Germany, Summer recorded her first album, but her popularity in the U.S. came after the release of the sexually charged but catchy song, "Love to Love You Baby." 
When she returned to the states, Summer starred in the 1978 film, "Thank God It's Friday," (via IMDb). Aside from playing the main role in the movie, Summer additionally contributed to the project by singing its theme song, "Last Dance."
Dual meanings behind Last Dance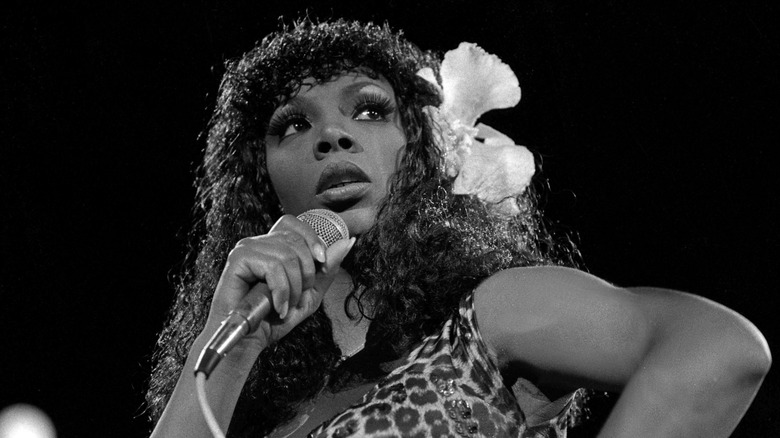 Joan Adlen Photography/Getty Images
The song "Last Dance" earned Donna Summer her first Grammy win in 1979, per the website, Grammy. The song starts slow and evolves into the classic disco sound that Summer's music was known for. Throughout the song, Summer is heard vocalizing the lyrics demonstrating that she wants just one last dance. But what does it mean?
The song was written in 1978 by Grammy-winning songwriter Paul Jabara (via The New York Times). And as the lyrics suggest, Summer is specifically longing for a final dance with someone. Along with dancing, she's looking for romance and intimacy with a certain man. 
Per Song Facts, the song can be interpreted in two ways. One is the possibility that the last dance is actually a metaphor for a woman looking to fill a void in her life with romance. Or the other meaning could likely just mean that this specific dance will happen behind closed doors when the club closes. There's a high probability it could be the latter as the song was written for the film, which takes place in a disco club.