What Happened To The Singer Of Feliz Navidad?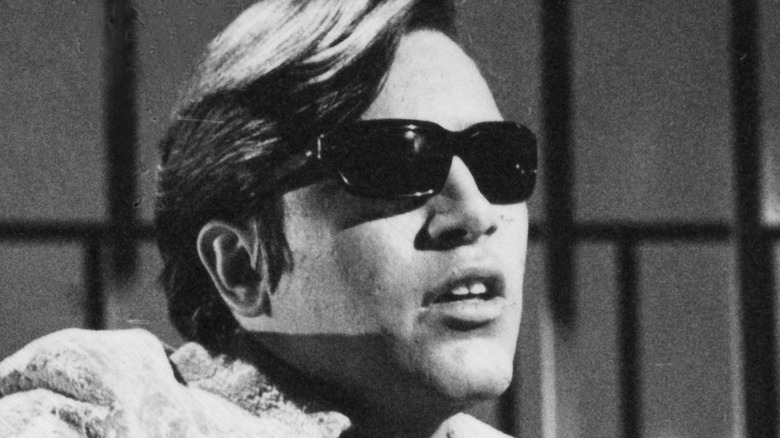 Donaldson Collection/Getty Images
Every winter, the soundtrack to every public place in America is filled with a canon of classic Christmas music, some of which has become as much of a tradition as wreathes and candy canes. One of those seasonal songs, "Feliz Navidad," is noteworthy for its bilingual lyrics, and has likely been far more effective in teaching American children how to say "Merry Christmas" in Spanish than any school classroom. What about its singer, José Feliciano? While many might assume he's a one-hit wonder, happy to collect checks every December, Feliciano has an extremely impressive, decades-long career, and is still going strong today.
According to Latino USA, Feliciano was born in Puerto Rico and was blind at birth. His family moved to New York City when he was a child. There he began to take an interest in music, combining traditional Puerto Rican musical traditions with the blues and jazz scenes found throughout the city. He gained attention in the '60s, particularly in Latin America, where he performed covers of popular songs in his unique blend of styles. Six decades later, Feliciano touts over 60 albums and multiple Grammys, a career well beyond "Feliz Navidad."
Feliciano celebrated his 'Golden Anniversary'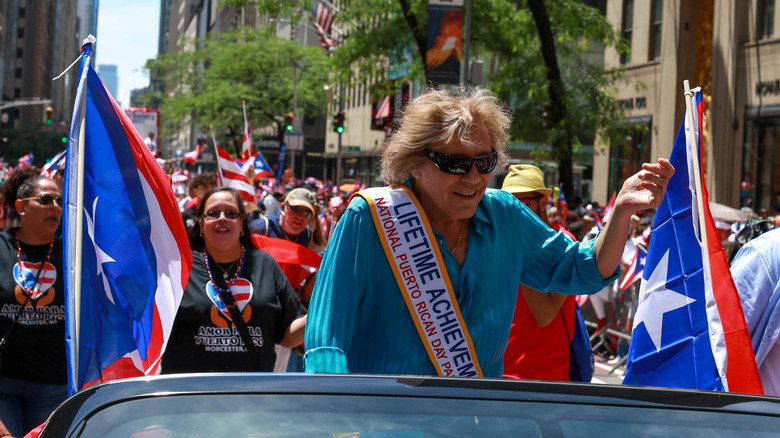 Steve Edreff/Shutterstock
According to Feliciano's official website, 2018 saw the legendary singer celebrate his "Golden Anniversary" — 50 years on from 1968 where the Puerto Rican had two key developments in his career. The first was his international breakthrough, a cover of The Doors' "Light My Fire," with the second being his then-controversial rendition of "The Star-Spangled Banner." During the 1968 World Series, he became the first singer to stylize his rendition of the national anthem.
The anniversary celebration saw Feliciano perform in several continents, including multiple concerts in his native Puerto Rico, and speak at the Smithsonian Museum of American History, where he donated one of his guitars.
Feliciano is still recording and working on projects, releasing an album in 2020 and developing a documentary and book based on his remarkable life. Though many around the United States would know him primarily for "Feliz Navidad," José Feliciano is an international music star who has helped bridge cultures, and continues to do so.