The Truth About Nicole Brown Simpson And Kris Jenner's Friendship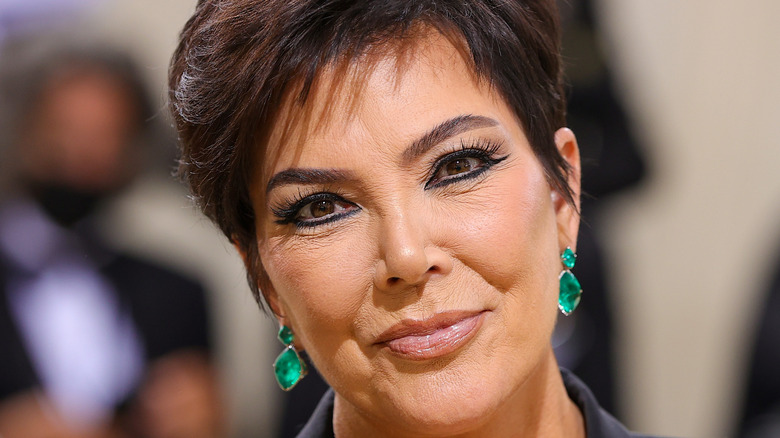 Theo Wargo/Getty Images
Before she was known for being a momager to the Kardashian-Jenner clan, Kris Jenner was a Beverly Hills housewife who was married to Robert Kardashian (via OK Magazine). Kardashian had been friends and business partners with O.J. Simpson for years and naturally, his wife, Nicole Brown Simpson and Jenner also formed a close bond. According to Biography, the families vacationed together and the Kardashian kids even referred to the Simpsons as "Auntie Nicole" and "Uncle O.J." Slate reports that Jenner considered Brown Simpson her best friend, and although she came off to some as unapproachable, she believes it was due to the stress from her toxic marriage to Simpson.
By 1992, both the Kardashians and Simpsons had divorced. No one could have predicted what came next. On the night of June 12, 1994, Brown Simpson and her friend Ron Goldman, were found brutally murdered outside of her Brentwood home (per Penn Live). Almost immediately, her ex-husband became the prime suspect. Entertainment Weekly reports that this instantly split the Kardashian family in the middle. While Jenner believed (and still does) that Simpson is guilty, her ex-husband, Kardashian, quickly joined Simpson's legal defense team. Per ABC News, to this day, Jenner feels guilty for failing Brown Simpson. Though she knew Simpson was unfaithful, she didn't know the extent of his abuse.
Kris Jenner regrets not doing more for Nicole Brown Simpson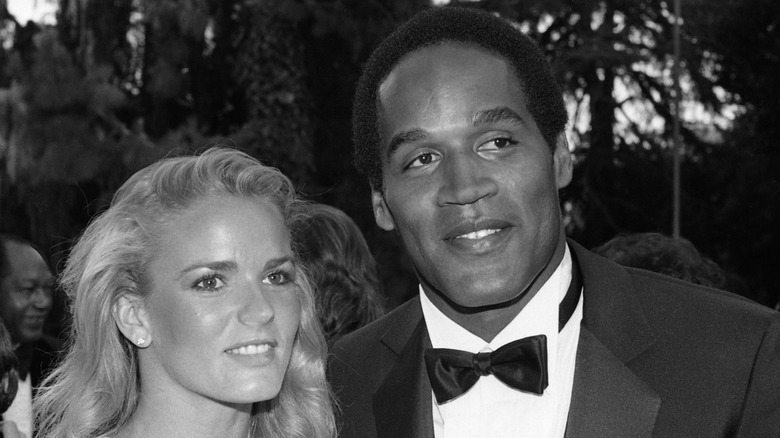 Michael Ochs Archives/Getty Images
According to Entertainment Weekly, Jenner admits in her 2011 autobiography "Kris Jenner ... and all things Kardashian" that she didn't see any signs of abuse until it was too late. Moreover, Jenner stated that she didn't feel like it was her place to ask Brown Simpson to divulge what took place in her marriage. Per OK Magazine, this is something she now fully regrets, as she believes if she did intervene, perhaps Brown Simpson would still be alive. Jenner noted that at the end of her life, Brown Simpson was slowly opening up about her tumultuous relationship with Simpson.
Brown Simpson hauntingly also told Jenner that O.J. was going to kill her and get away with it (via ABC News). It wasn't until Simpson's trial that Jenner listened to the previous 911 calls Brown Simpson had made regarding his abuse that she realized how dire the situation had been. She has stated that she will always feel guilty for not asking more questions or paying attention. After Simpson was found not guilty, both Jenner and Kardashian cut ties with him completely. In a 2019 episode of "Keeping Up with the Kardashians," Jenner states that she focused more on the legal side of things instead of grieving her friend to deal with the situation (per People). She later named her daughter Kendall Nicole Jenner in honor of her late friend.
If you or someone you know is dealing with domestic abuse, you can call the National Domestic Violence Hotline at 1−800−799−7233. You can also find more information, resources, and support at their website.