Hugh Grant Has Some Famous And Powerful Ancestors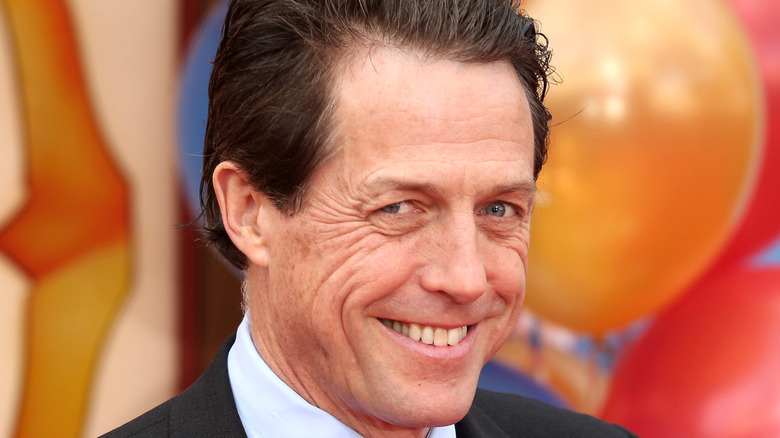 Cubankite/Shutterstock
Some of British actor Hugh Grant's most iconic characters appear in romantic comedies, wherein a charming man becomes foolish while pursing a relationship, which is obtained at the film's end ("Four Weddings and a Funeral," "Love Actually"). He's played cads, prime ministers, a pop star, and a slew of literary characters ("Sense and Sensibility," "The Remains of the Day"). The Golden Globe winner (for "Four Weddings") grew up in a middle-class neighborhood with his father, an army captain, and his mother, who was a school teacher. He attended Oxford University on a scholarship, where he became part of its Dramatic Society and starred in their production of "Twelfth Night." In 1982, he made his film debut in "Privileged." A string of parts followed, but it was 1994's "Four Weddings" that made him an international star (via The Famous People).
"I quite enjoyed being famous for the first six months," he said to Hello! Magazine of the sudden acclaim. "I call it the honeymoon period of celebrity." Several rom-coms followed, including "Notting Hill," "Bridget Jones's Diary" and its 2004 sequel, and "Music and Lyrics." In recent years his roles have become more villainous, and he's appeared in "Paddington 2" as a washed-up actor turned criminal and in HBO's "The Undoing" as a possible psychopath (from the Los Angeles Times). 
But his storied career is just one of the things that's interesting about this actor. Aside from show business, his family tree contains some pretty powerful heavy hitters.
A bloodline full of famous leaders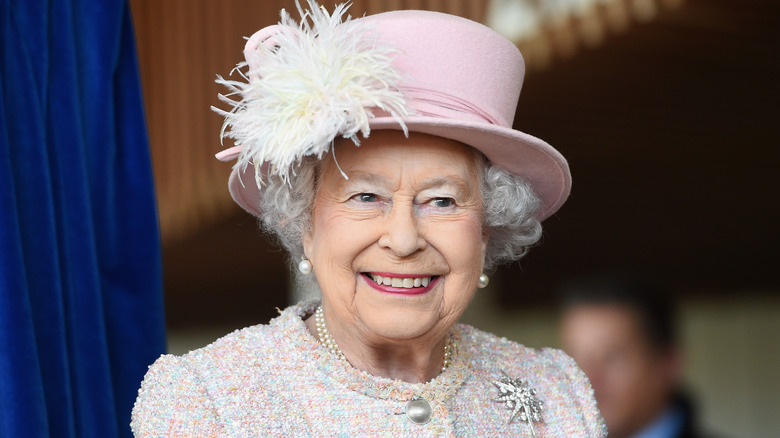 Stuart C. Wilson/Getty Images
Grant is a ninth cousin (once removed, that is) of Queen Elizabeth, according to Insider, and he can trace his heritage all the way back to England's King Henry VII and King James IV of Scotland. Both were powerful leaders. King Henry ruled the country for 24 years, and ended The War of the Roses and started the Tudor dynasty, according to Britannica. King James was a popular ruler who helped unify Scotland and improved its financial situation.
Maybe it's the royal connection, but Grant did have lots to say about the monarchy when Prince Harry relinquished his duties in 2020 before moving to America. "I'm rather on Harry's side, I have to say," he told Sirius XM's Radio Andy, reported the Evening Standard. "The tabloid press effectively murdered his mother [Princess Diana] — now they're tearing his wife to pieces ... I think, as a man, it's [Harry's] job to protect his family so I'm with him."
But royalty isn't the only surprise in his bloodline. Grant also is a distant relative to some of the biggest political players in U.S. history, reported Show Biz Cheatsheet, including President George Washington, Secretary of Treasury Alexander Hamilton, and President Thomas Jefferson. Perhaps playing a prime minister in "Love Actually" wasn't such a stretch after all.