Whatever Happened To Ink Master Winner Steve Tefft?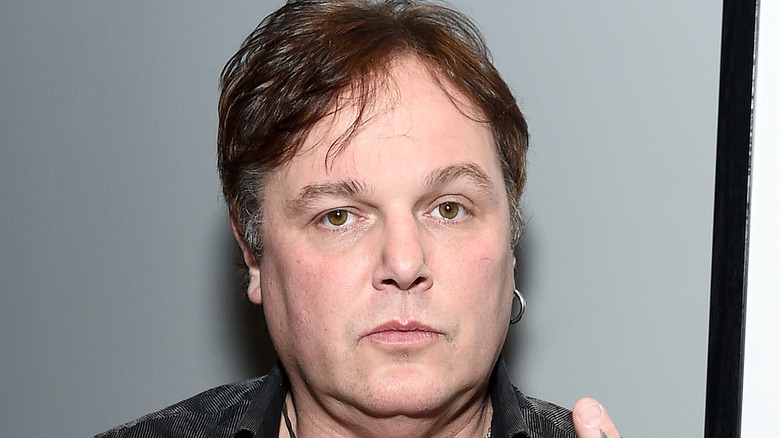 Jamie Mccarthy/Getty Images
Reality TV show "Ink Master" — a competition for tattoo artists — premiered in 2012. Since then, the show has had more than a dozen seasons, with each winning tattoo artist emerging $100,000 richer and getting the title of Ink Master. The winners of the competition were able to showcase their talent, and with plenty of viewers watching, they have also increased their fanbase.
In Season 2 of "Ink Master," Connecticut tattoo artist Steve Tefft was the victor. His interest in tattoos started at just 7 years old when he saw a tattoo of the grim reaper. Since then, he was hooked. Tefft would carry that image of the grim reaper in his future works, as he is known for creating horror-themed tattoos (via 12 Tattoos). "When I was in kindergarten I would stay in at recess and draw monsters with bloody eyes," he said. His interest in tattoos eventually pushed him to purchase his own equipment in 1990, and without any formal education, he started practicing on his friends. However, he soon learned that he wouldn't be able to expand his business without the necessary knowledge and skills, so he gained experience by working at a tattoo shop. Tefft auditioned to be part of "Ink Master" and got offered a contestant spot, but as he admitted to Big Tattoo Planet, "I had no idea what I was in for."
Steve Tefft's life after Ink Master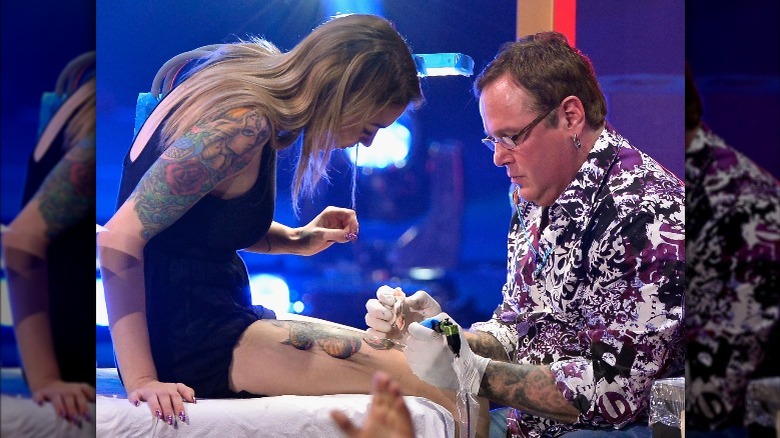 Bryan Steffy/Getty Images
Before competing on "Ink Master," Steve Tefft managed his own tattoo shop called 12 Tattoos in a small town in Connecticut. Being crowned as the winner of Season 2 helped boost his business, and it also improved his skills as an artist. Tefft put the $100,000 reward toward expanding his business and worked toward his goal of being "one of the great tattoo artists of the world." "I really put a lot of thought and care into every tattoo now, knowing it will be judged by the world very closely. I always did, but it's really important now," Tefft told Big Tattoo Planet regarding his takeaway from the show.
Today, 12 Tattoos is considered the premier body piercing and tattoo studio in Southeastern Connecticut. Tefft often shares his works on Instagram, and it seems that he found even bigger success after being on "Ink Master." Throughout his success, Tefft stuck to his signature style of creating monochromatic horror tattoos with intricate details.