The Tragic Death Of Gary Coleman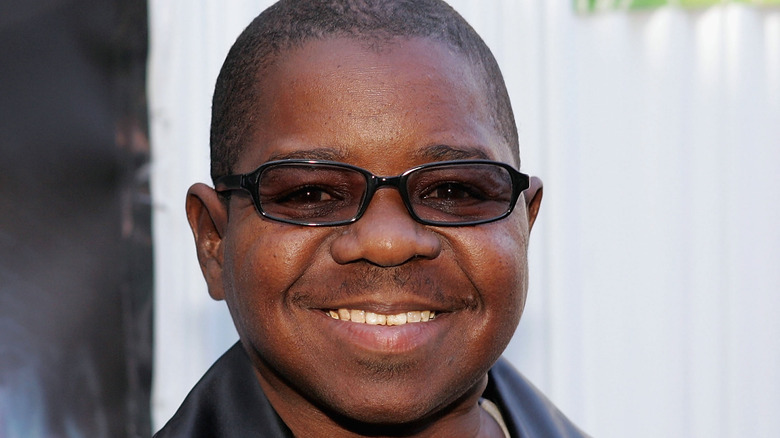 Kevin Winter/Getty Images
Gary Coleman cracked up television audiences as the diminutive Arnold Jackson on "Diff'rent Strokes" during the late 1970s to the mid-1980s. Viewers loved the character's cheeky attitude. His signature look and catchphrase consisted of him scrunching up his face in a skeptical expression and uttering, "Whatchoo talkin' about, Willis?" He was one of the most famous people in America — his short stature and perpetually youthful appearance, due to a congenital kidney condition (focal segmental glomerulosclerosis) and subsequent steroid treatment, had fans oohing and ahhing for years. He appeared in movies and even had his own animated TV show, via Biography. 
Show business, while great for many, also has left others searching for answers. "Diff'rent Strokes" went off the air in 1985 on NBC, and not even a brief revival on ABC was enough to save it. The series ceased production for good in 1986. Unfortunately, like some of his cast mates on the show, due to a series of life events and betrayals, Coleman fell on hard times that saw him do a series of menial jobs while sporadically appearing in guest roles on other shows, per IMDb. He also had run-ins with the law. He looked as if he were on the right path at one point, but his tragic death came out of nowhere and shocked the nation.
Gary Coleman had a rough time of it for much of his life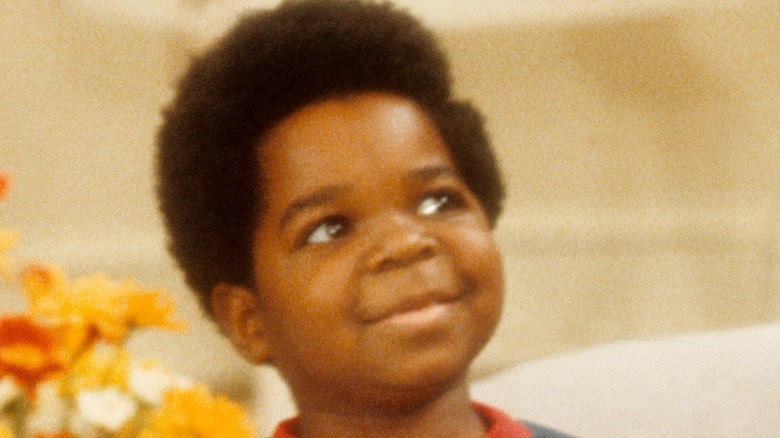 Michael Ochs Archives/Getty Images
Gary Coleman was riding high while he was on "Diff'rent Strokes." According to Biography, during that time, he entrusted his salary to his adopted parents, who were employees of his production company. The problem was, they were taking his money from him, and when it was time for him to turn to that trust fund, he found there was only $220,000 of what should have been $18 million. He did get $3.8 million, but the whole thing sent him into a downward spiral; he even reportedly tried to commit suicide a few times. Ultimately, he wound up filing for bankruptcy and working as a security guard. 
Feeling wounded, his temper got bad and he had several run-ins for assault, including with Shannon Price, who was his girlfriend and, later, his wife. Their relationship was a tumultuous one; they even appeared on "Divorce Court" at one point. 
Further compounding Coleman's troubled reputation, "SNL" star Molly Shannon later opened up on "The Howard Stern Show" in 2022 and accused him of sexual harassment.
He was just 42 years old when he died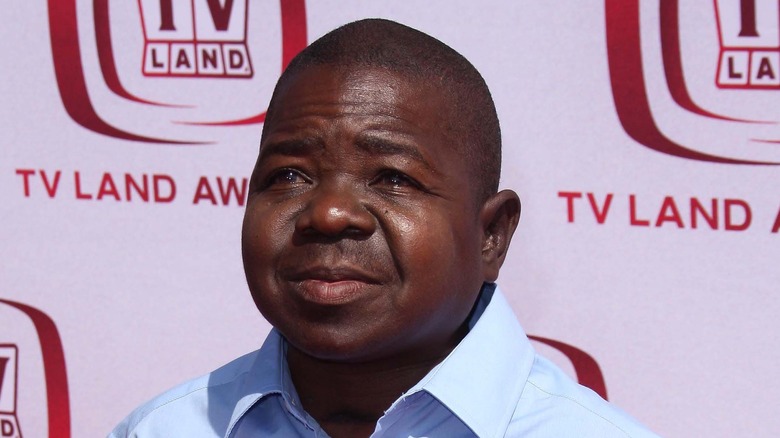 s_bukley/Shutterstock
It all literally came to an end in 2010, when Gary Coleman died of a brain hemorrhage after a fall down the stairs at his home in Provo, Utah. Some people thought Shannon Price had pushed him, but he had also been having seizures. He might have even had a seizure as he was walking down the stairs. Though he was awake after his fall and intracranial hemorrhage, he ultimately lost consciousness while at Utah Valley Regional Medical Center and was placed on life support. He ultimately died after being taken off of life support, as noted by Reuters. Gary Coleman was 42 at the time of his death.
"Gary is now at peace, and his memory will be kept in the hearts of those who were entertained by him throughout the years," Coleman's manager John Alcantar shared in a statement.
Although he was a great actor and could be truly funny, today Coleman is also held up as a cautionary tale about child actors. It is better that people remember him as Arnold Jackson than the troubled person he later became.