What Derek Chauvin's Life In Prison Is Really Like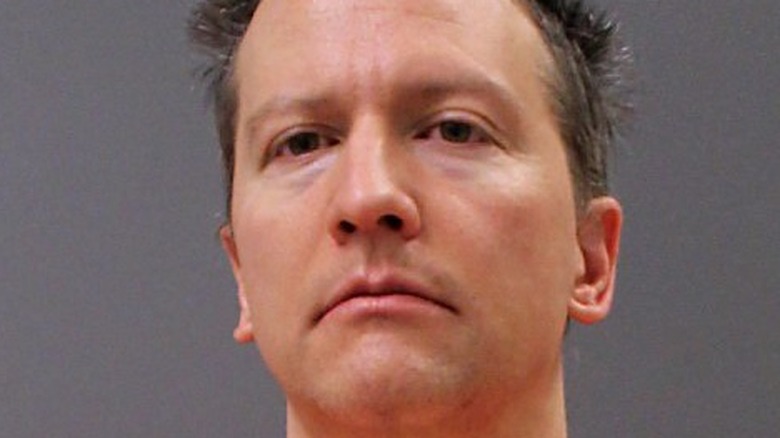 Handout/Getty Images
One of the seminal news events of the summer of 2020 was the death of George Floyd, an unarmed Black man who was killed in Minneapolis by then-police officer Derek Chauvin. Specifically, as CNN reported, Chauvin knelt on Floyd's neck for nearly nine minutes, even as Floyd continued to insist that he couldn't breathe. Just over a year later, Chauvin was sentenced to 22.5 years in prison for his role in Floyd's death, and according to Minnesota law, will spend at least 15 years behind bars before he's eligible for freedom.
As a former police officer, and as a murderer at the center of an extremely high-profile crime, Chauvin is at risk of violence from other prisoners for not just one reason but two. As such, prison officials have had to take great care to ensure his safety, which has meant that he's spent most if not all of his time behind bars, up to this point, in a segregation unit safely away from other prisoners.
Chauvin is in segregation at a Minnesota prison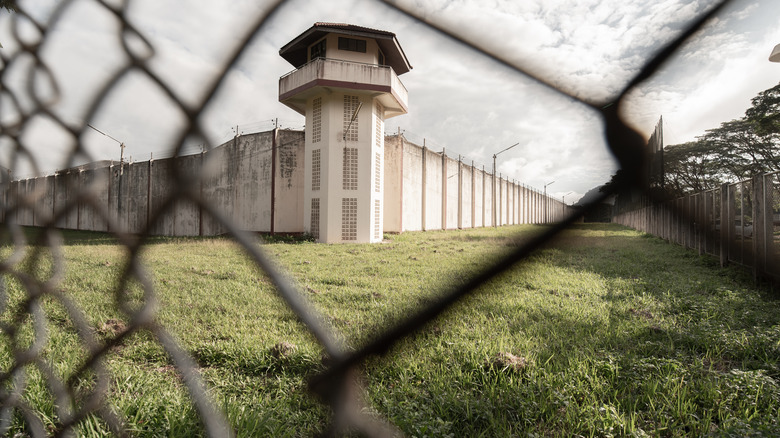 MemoryMan/Shutterstock
Following his arrest, according to Insider, Chauvin was housed at the Minnesota Correctional Facility at Oak Park Heights, where there was a segregation facility that could keep him safe from other inmates. Following his conviction, Minnesota authorities made the decision to keep him there, rather than moved to another facility, due to the fact that he required segregation and there was already such a unit there. "Since he was already at Oak Park Heights and was going to stay there, it would have not made sense to bring him up to [a different prison]," said a spokesperson at the time.
According to the Minnesota Department of Corrections website, "Administrative Control" facilities such as the one where Chauvin is housed are not intended to be punitive, but to protect the inmates. There, they're checked in on at least once every 30 minutes, are given regular mental health evaluations, and are allowed many of the same things other inmates are given, such as reading materials and personal correspondence, unless they're deemed to be a safety risk.
Associated Press reported that his 10-foot-by-10-foot cell consisted of white cinderblock walls. There are a metal toilet and sink, and narrow windows. He's allowed out to exercise, alone, about an hour each day. He's also allowed up to three non-contact visits each week.