Disturbing Details Discovered In DJ AM's Autopsy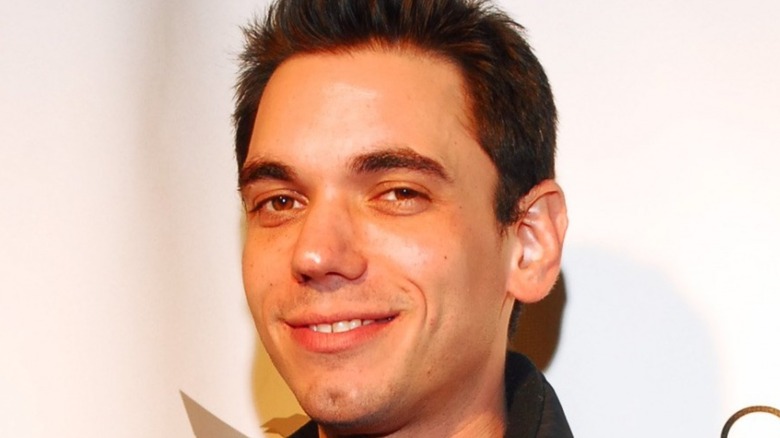 Kristy Leibowitz/Getty Images
Adam Goldstein, better known as DJ AM, had been set to go to Las Vegas to play a gig there on August 28, 2009. A friend became worried when he couldn't reach the famed DJ and it looked like he might miss his flight to Vegas. According to NBC, actor Alex Burns went over to Goldstein's New York City apartment. He needed the police to help open the apartment door, which had the security chain on, and once inside he made a terrible discovery. Goldstein's body was found in his bed and a bag of crack cocaine and prescription medication were also present. He was dead at 36. 
The presence of drugs at the scene came as a surprise to many of his friends. DJ AM, had been very open about his struggles with substance abuse in the past, but he had reportedly been clean for more than 11 years, according to People magazine. In fact, he had been finishing up on a new TV series called "Gone Too Far," which aimed to help addicts get into recovery, at the time of his death (via MTV).
The year before his death, Goldstein had miraculously survived a plane crash in Columbia, South Carolina. The accident, caused by under-inflated tires, killed four people and left Goldstein and Blink-182 drummer Travis Barker seriously injured, per Billboard. Goldstein had been dealing with pain and anxiety in the wake of this horrible incident. Some speculated that the painkillers he took may have triggered a relapse.
DJ AM relapsed before his death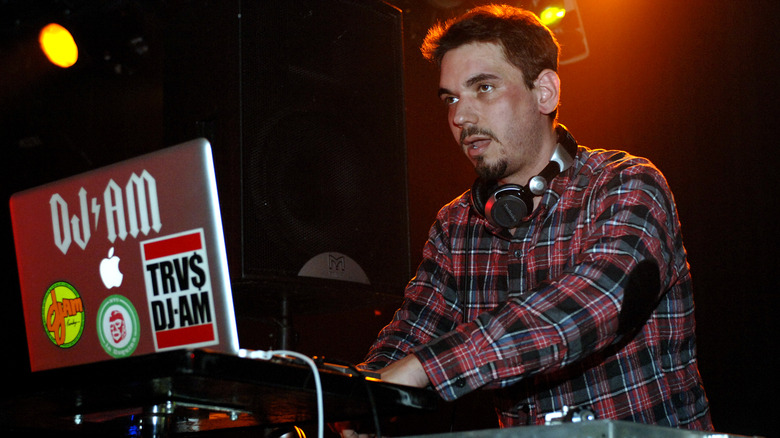 Tim Mosenfelder/Getty Images
The initial autopsy results on Adam "DJ AM" Goldstein were inconclusive, and it took some time for some of the official test results to come back. In the meanwhile, a report in People magazine revealed that an unidentified law enforcement source said that Goldstein had eight undigested pills and another one in his mouth, all of them being identified as the painkiller OxyContin. This news item raised the possibility that Goldstein had committed suicide. He was apparently upset over his recent breakup with girlfriend Haley Wood.
While family, friends, and fans waited for more information on what killed Goldstein, they held a special memorial for the talented performer at the Hollywood Palladium in Los Angeles shortly after his death (via MTV). The format of the event followed the structure of a 12-step meeting, in which attendees were asked on the invitation to "adhere to the tradition of anonymity and let what they hear there, and who they see there, stay there."
The final autopsy results were released in late September 2009, and they revealed that Goldstein had eight different drugs in his system at the time of his death (via Reuters). In addition to cocaine, he also had taken the painkillers OxyContin and Vicodin and several sedatives, including Ativan and Xanax. The combination of these drugs proved to be a deadly combination, and his death was declared an accidental overdose.