Whatever Happened To The Iconic Barbara Hepworth Structure From Antiques Roadshow?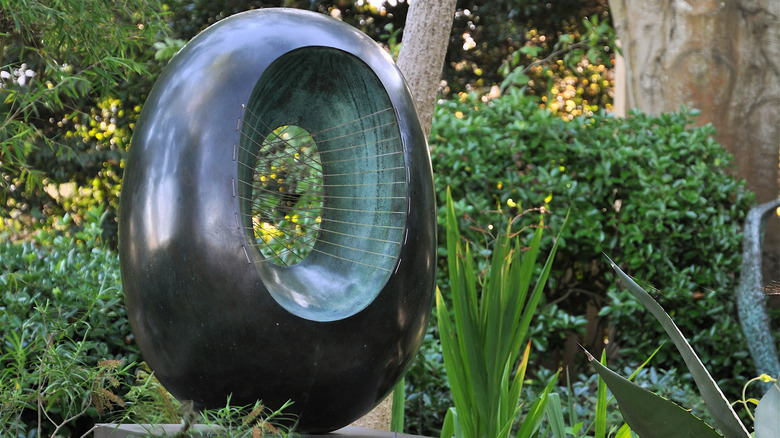 Ron Ellis/Shutterstock
The series "Antiques Roadshow" sure has a way of surprising people. On both the American and British editions of the program, many beloved finds have made their way to the show, turning out to be treasure — or trash. Often, the shock comes when the owner of an object finds out how much their ordinary item is actually worth.
This was definitely the case during a 2012 episode of the British version, when schoolteacher Jan Woodhouse arrived on the scene with an oddly shaped discarded paperweight that had been collecting dust on her desk (via Mirror). Her face grew flush with surprise when she learned that the item was actually a rare sculpture hand-crafted by world-renowned artist and sculptor Dame Barbara Hepworth. (One of Hepworth's larger pieces is pictured above.)
Shock turned to disbelief when appraisers revealed that the sculpture was appraised at more than $1 million. Immediately, the paperweight held within it a small fortune, making it difficult to hold onto and entirely too expensive for the school to insure (via Screen Rant). The "most expensive paperweight in the world" would therefore have to be moved. The question remained: Where would the school faculty put this pricey piece?
The classic sculpture turned paperweight is now in a museum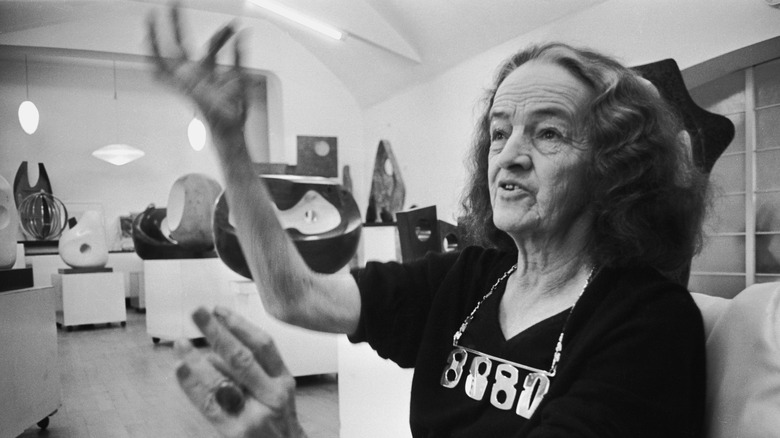 Potter/Getty Images
The teachers were unsure of how to protect the classic sculpture that had been miraculously preserved during all the time that it spent sitting on a desk in St. Ives School in Cornwall. Now that they new it was worth an exorbitant amount of money and increasing in value on a daily basis, they looked into insurance options. Sadly, it was just too pricey to insure the keepsake (via Screen Rant). Fearing it would be a huge loss if something were to happen, the school turned to the art world for answers.
Dame Barbara Hepworth (above) was a prominent post-war sculptor. Her work stands outside the United Nations building in New York. The "paperweight" has since found a permanent home behind protective glass in a museum. As part of the Cornwall Arts Collection in the Royal Cornwall Museum, it will undoubtedly be seen by many students (via Daily Mail). Art lovers the world over can now gape at the remarkable treasure which once was hidden in plain sight. If nothing else, this story gives great insight into the importance of context and location, particularly when it comes to art.