The Tragic Death Of Natasha Richardson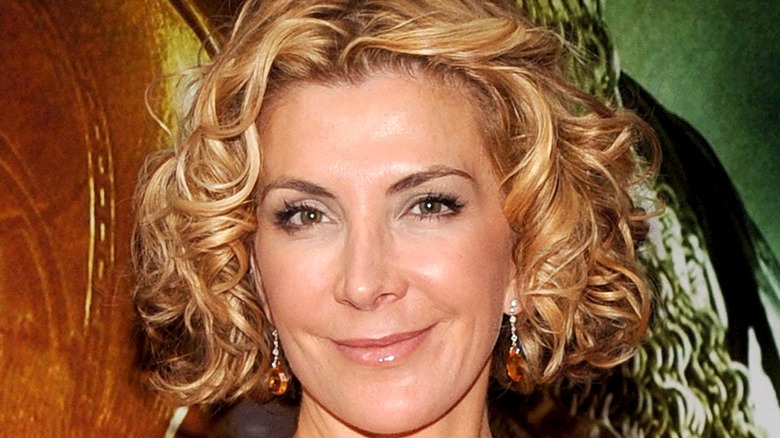 Everett Collection/Shutterstock
What was supposed to be a fun vacation with the family turned when Natasha Richardson died. In March 2009, Richardson was vacationing with her actor husband Liam Neeson and their two children, Micheal and Daniel, at the Mont Tremblant ski resort in Quebec, Canada. On March 16, Richardson attended a private ski lesson at the beginners' trail, and it was there where she toppled over and hit her head on packed snow. The actress wasn't wearing protective gear during her fall, but she didn't seem concerned, per Biography Her ski instructor, however, thought it would be best to get herself checked and called an ambulance, but Richardson insisted she didn't need medical attention and even signed a waiver that confirmed she refused help that was offered.
Richardson headed back to her hotel room and called Neeson — who was in Toronto shooting a movie — and told him about her fall and said, "Oh, darling, I've taken a tumble in the snow." Later on, however, Richardson experienced confusion and headaches, and she was rushed to a nearby hospital. Neeson immediately headed to the hospital to be by his wife's side, but by the time he arrived, Richardson was already declared brain dead, as reported by People. She was 45 years old.
Natasha Richardson suffered a brain injury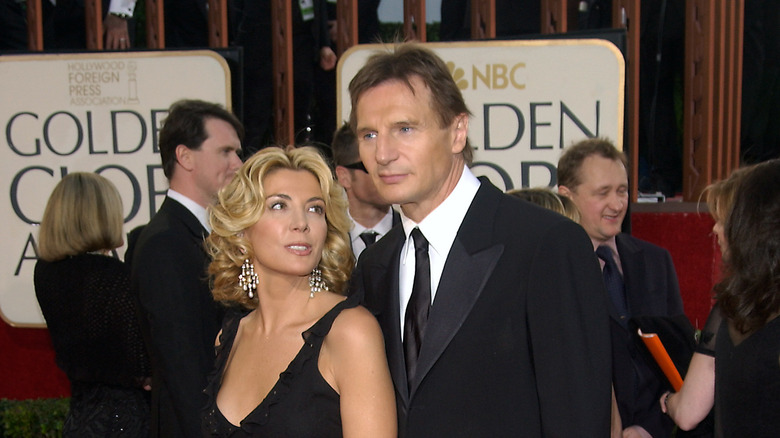 Featureflash Photo Agency/Shutterstock
Upon arriving at the hospital, Liam Neeson was shown an X-ray of his wife's brain. According to the actor, it showed her brain "squashed up against the side of the skull." The doctor told the actor that Natasha Richardson was brain dead and was on life support. It was apparent that the actress wouldn't recover from her condition, and Neeson decided to fly her back to New York for family and friends to be able to say their final goodbyes (via People).
An autopsy was conducted on Richardson, and the results showed that she died from an epidural hematoma due to blunt impact from her fall. According to experts, symptoms of a brain injury don't always manifest immediately, which is what happened to Richardson. It is sometimes referred to as the "Talk and Die Syndrome," as explained by Dr. Douglas Katz, a professor of neurology. "The person may appear fine initially because the mass of blood in the head is expanding and there isn't too much pressure on the brain yet," he said, per Brain and Life. In cases like Richardson's, it is vital for the patient to undergo surgery immediately to stop the bleeding and relieve pressure on the brain. Patients typically recover without issues if the blood clot is removed.
Coping with Richardson's death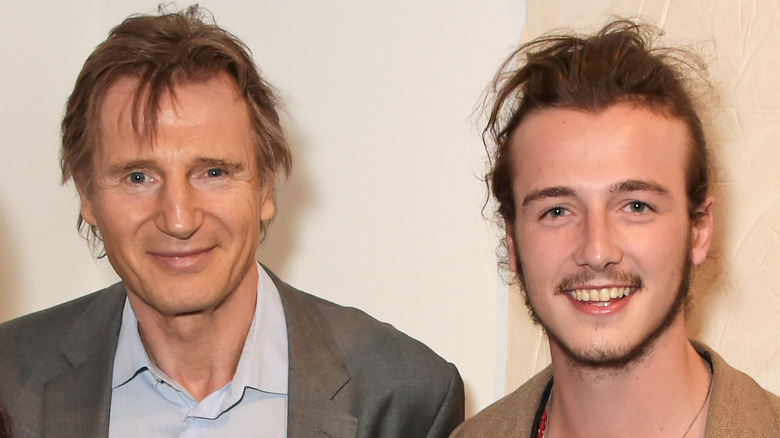 David M. Benett/Getty Images
Liam Neeson was devastated by the sudden death of his wife. Neeson and Natasha Richardson had been married for 15 years at the time of her death. To cope with the loss, Neeson put all his attention on making movies. In an interview with People, the actor said, "I'm not good without work. I just don't wallow too much ... And I just didn't want to — especially for my boys — seem to be wallowing in sadness or depression."
One of Neeson and Richardson's sons, Micheal, also had a hard time dealing with his mother's sudden death. In an interview with Vanity Fair in 2020, he said, "I think the pain was a little too overwhelming. I think the mind is very powerful and subconsciously, or subconsciously, it can protect you. That's what it did when she passed. I just pushed it aside and didn't want to deal with it." Micheal, who was only 13 years old when his mother died, has followed in the footsteps of his parents and is an actor. He goes by the name Micheal Richardson to honor his mother's memory.