The Truth About Katy Perry's Souvenirs From Fellow Celebrities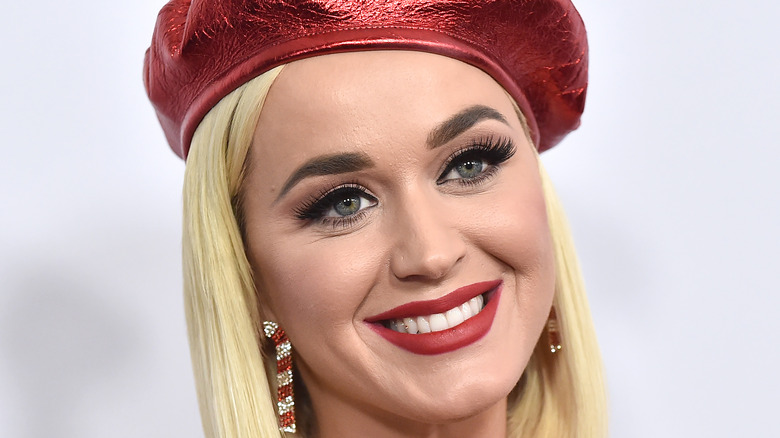 DFree/Shutterstock
Some musicians have intriguing personal lives and eccentric habits that their fans just can't get enough of. Lady Gaga put it best: In September 2021, when asked by GQ to identify the biggest risk of her career, she stated, "In one way, I could answer that question simply and say my whole career was one big risk." Constantly pushing the envelope, innovating and going viral with your latest outlandish outfit choice will do that.
Lady Gaga's fellow solo star, Katy Perry, is no stranger to this concept either. According to the official website for the Grammy Awards, Perry has been nominated for 13 of the prestigious trophies (though she is yet to win one), in a career marked by mega-hit singles like "I Kissed A Girl," "Firework," and "Roar." Fans will be familiar with her iconic tunes, of course, but among her lesser-known quirks is her habit of taking unusual souvenirs from other celebrities: a lock of their hair.
Though she may never have won a coveted Grammy, she has attended many of the glitzy events. It was at the Grammys, it seems, that she procured a lock of hair each from fellow musical titans Taylor Swift and Miley Cyrus. She shared the story with US Magazine during a question and answer session in 2013 (an event held in Burbank, California in support of her album "Prism"). A fan asked the entirely conventional question of what she keeps in her purse, and Perry's answer was an absolute curveball.
She kept of lock of hair from Miley Cyrus and Taylor Swift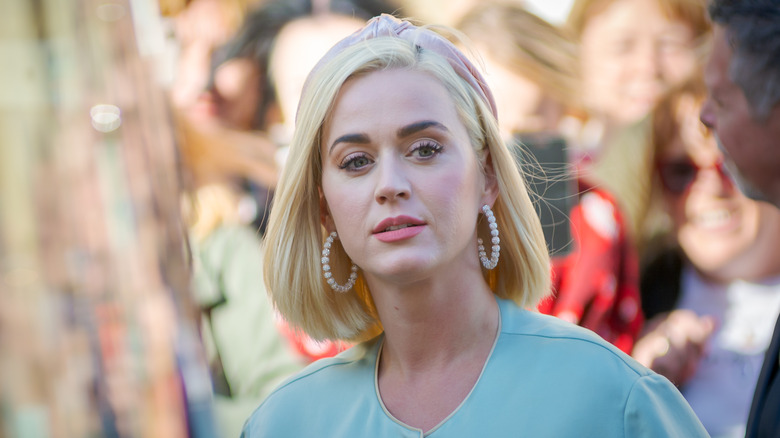 MYE24UK/Shutterstock
At one of her first Grammy events, she said (via US Magazine), she was in the same dressing room as Cyrus and Swift. "I asked for a lock of their hair from each one of them," the hitmaker went on. Both women happily provided said locks, but Perry wasn't content with simply owning these odd little souvenirs. She went on to attach a separate bow to each one and carry them in her purse.
As the Huffington Post reports, it is probable that this took place in 2008 or 2009, the year that "I Kissed A Girl" scored Perry her first nomination at the Grammys and the year that "Hot N Cold" became her second. She didn't win the Best Female Pop Vocal Performance award on either occasion, per the official website of the Grammy Awards, but she came away with a prize that pop fans would surely have coveted.
She probably doesn't still carry her locks of hair in her purse, but the truth is she acknowledged the strangeness of her request. "That was my little secret ... I'm a freak," she concluded.