The Strange Things Grace Kelly Had To Do To Become A Princess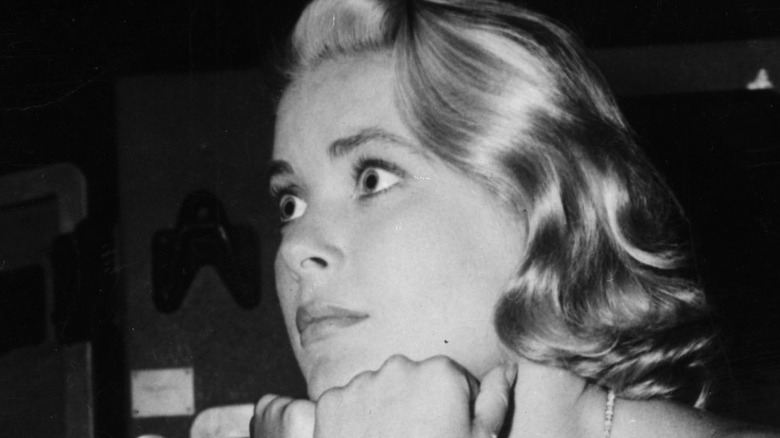 Keystone/Getty Images
Hollywood actress Grace Kelly had no idea her life would forever change when she met Prince Rainier of Monaco while abroad for the 1955 Cannes Film Festival (via PopSugar). The prince was allegedly on the hunt for an American wife and the 26-year-old Kelly seemed to have everything he was looking for, including beauty and elegance. 9Honey reports that Paris Match magazine persuaded Kelly to do a photoshoot with the prince. Although the meeting was short, she made an impression.
Soon, he was writing her letters and sending her gifts. After a brief courtship, the couple married in a lavish ceremony on April 19, 1956 (via Town & Country). Kelly was now officially a princess. Known for her roles in "Rear Window" and "To Catch a Thief," Biography reports that the Academy-award winner (for "The Country Girl" in 1954) had to abandon her thriving acting career in order to marry Prince Rainier. Her films were subsequently banned in Monaco, and she never made another film again.
Grace Kelly gave up more than just her Hollywood career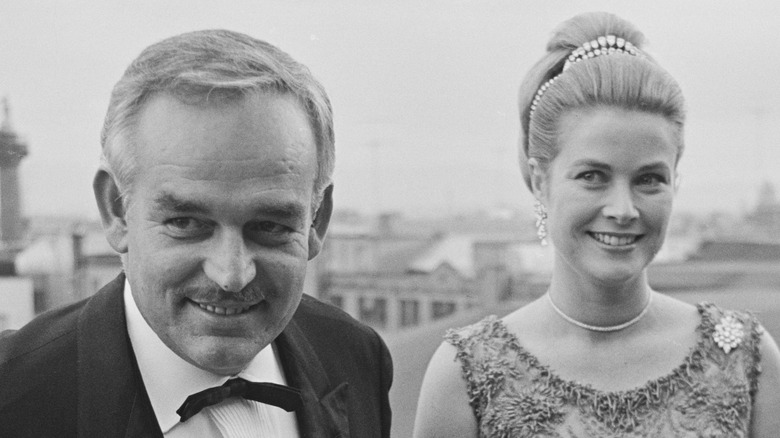 Philip Townsend/Getty Images
As princess of Monaco, Kelly was required to relinquish her American Citizenship (via Biography). But before she even wed Prince Rainier, 9Honey stated she was required to pay a $2 million dowry ($20 million in today's terms). The Independent reports that this effectively made Kelly lose the fortune she had acquired by being one of Hollywood's highest-paid actresses. Her wealthy father also helped pay for some of the dowry with her inheritance. Simply put, Kelly lost what money she had, as well as her livelihood. Financially, everyone, including MGM (her former employer) and Monaco benefited from the marriage — everyone, that is, except Kelly herself (per Insider).
According to The Blast, Kelly also had to pass a fertility test, something that made her family uncomfortable. Nonetheless, she went through it. Sadly, it seems that Kelly often felt isolated in her new royal role (via Livingly). Per Closer Weekly, she felt like she had no time for herself, as she was primarily busy with royal obligations. Moreover, she did not speak French, the official language of Monaco. In the end, Kelly mourned her lack of privacy more than anything else. She died in 1982 at the age of 52.