Here's Who Inherited Michael Jackson's Money After He Died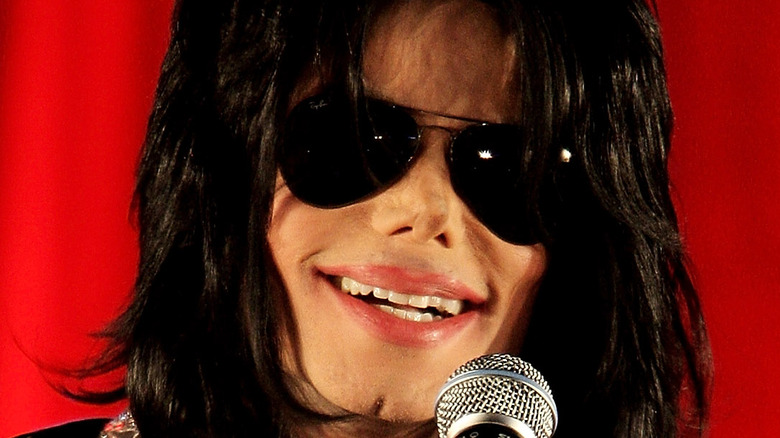 Dave Hogan/Getty Images
The King of Pop, better known as Michael Jackson, died at the age of 50 on June 25, 2009 (per History). Jackson was one of the biggest entertainers of the 20th century, and his death shocked the globe. According to Biography, the international megastar's musical career began when he was just 5 years old when he debuted with his brothers in the family musical act, The Jackson 5. More than just a household name, Jackson dominated the music industry in his solo career for close to four decades. As reported by USA Today, he earned himself 13 No. 1 hits — his first in 1972 and his last in 1995. In between these kits, Jackson still was able to crack the top 10 songs in the United States for most of his career.
Born in Gary, Indiana, on August 29, 1958, Jackson was one of 10 children to his parents, Joseph and Katherine. Very early into Jackson's childhood, his father wanted his sons to be musicians. He formed The Jackson 5, composed of Jackson and his older brothers: Jackie, Tito, Jermaine, and Marlon. They made their industry debut as Motown artists in 1969 and immediately scored a hit with "I Want You Back." Jackson released a solo project a few years later, and when he left the band in 1983, he had recorded a total of four solo albums and won his own Grammy.
The beneficiaries of Michael Jackson's estate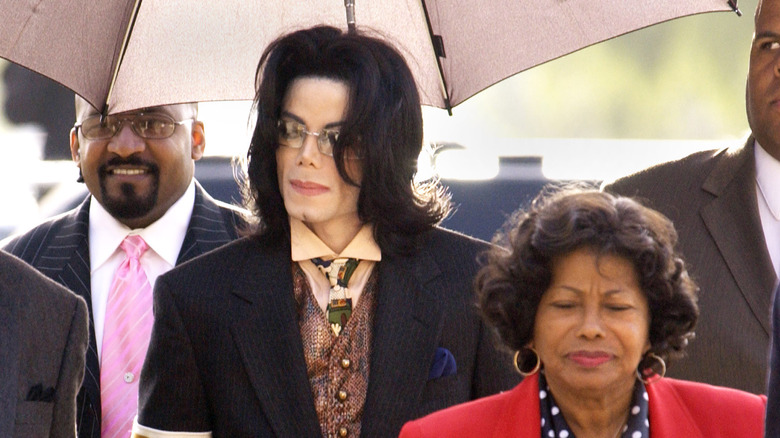 Pool/Getty Images
Michael Jackson's success in music cannot be overemphasized. The multi-platinum-selling singer is one of the best-selling male artists of all time (via Statista). His classic "Thriller" album hits a new milestone every couple of years (via Billboard), and over the summer, it became the second best-selling album in the U.S. (via New Musical Express). His successful legacy continues more than a decade after his death, which means on top of what he already earned, his works continue to generate funds. But who is receiving them?
In his will, Jackson nominated his mother Katherine as the trustee of his estate and legal guardian of his then three underaged children: Prince Michael, Paris, and Prince (via The New York Times). He designated 40 percent of his estate to be equally divided between them, another 40 percent for his mother, and the remainder to charities and organizations (South China Morning Post).
Per Los Angeles Times, when Jackson died, his estate was estimated to be worth $482 million. But in a recent ruling this past spring, the actual worth was determined to be $111 million — a final settlement in a long road for Jackson's mother and children, who are now all adults.