Here's Who Inherited Robin Williams' Estate After He Died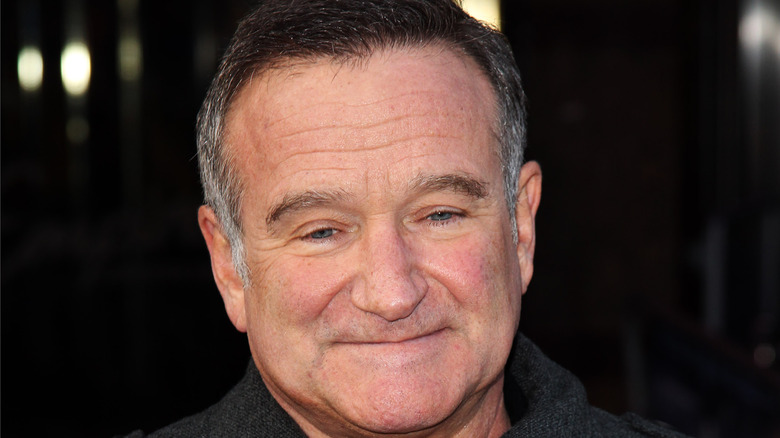 Dave Hogan/Getty Images
The world lost one of its great talents when actor and comedian Robin Williams took his own life in 2014. In the wake of this tragic loss, his family found itself at odds over who would inherit what. According to The New York Times, the comedian's estate was worth about $100 million at the time of his death. The document clearly stated that his three children — son Zak from his first marriage to Valerie Velardi and daughter Zelda and son Cody from his second marriage to Marsha Garces Williams — would inherit the estate through a trust (via Rolling Stone). Williams also included instructions for provisions to be made for his third wife, Susan Schneider Williams, and her two children.
As part of the provisions, Schneider Williams was to receive the home she shared with her late husband in Tiburon, California, as well as the house's contents. And it was his personal possessions that led to a battle between his third wife and his children. Only months after his passing, Schneider Williams filed paperwork with the court regarding money and items belonging to the late star, and his three children submitted their own claims to the court.
Robin Williams' children received the most
Jason Merritt/Getty Images
The Williams children claimed that their stepmother prevented them from getting things that their father meant for them to have (via Rolling Stone). According to Susan Schneider Williams, she blocked them from her Tiburon home because they gave her little notice, and the request came soon after Williams' death. However, Williams' children claimed that she let others into the home around this time. Some of the personal belongings in dispute were Robin Williams' awards, including his Academy Award for his work in "Good Will Hunting"; his collection of action figures, movie posters, and graphic novels; as well as photographs, roughly 50 bicycles, and even slippers.
The opposing sides eventually reached a settlement in October 2015. Schneider Williams received items with sentimental value, such as wedding gifts she and her late husband received when they married in 2011 (via the Los Angeles Times). "I feel like Robin's voice has been heard, and I can finally grieve in the home we shared together," she said in a statement (via The New York Times). None of Williams' children publicly commented on the case, but their attorney, Meredith Bushnell, said that they "were relieved to have this behind them" (via People).