Where Is Convicted Killer Marybeth Tinning Today?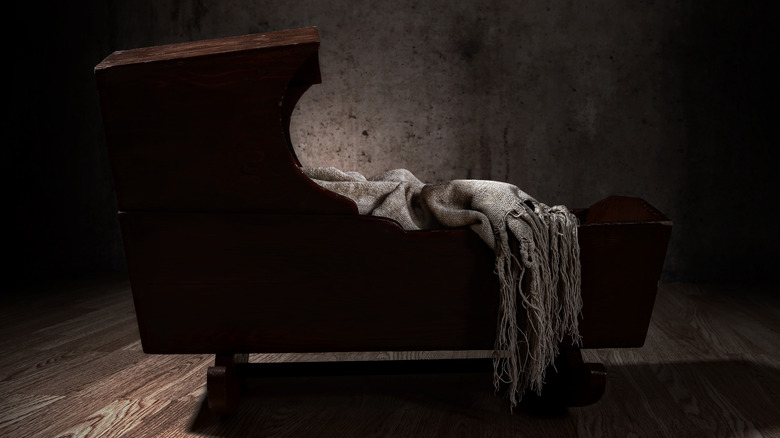 Suzanne Tucker/Shutterstock
On February 4, 1986, Marybeth Tinning was arrested and charged with the death of her infant daughter Tami Lynne. As reported by the Radford University Department of Psychology, the infant was smothered to death. Tinning was ultimately convicted of second-degree murder and sentenced to 20 years to life in prison. Although she was only charged and convicted in one murder, she is suspected of being responsible for the deaths of all of her children.
Between 1967 and 1985, Tinning gave birth to or adopted a total of nine children. By 1986, every one of those children was dead. Although the death of one of the children was confirmed to have been caused by meningitis and brain abscesses developed before birth, the other eight had less definitive causes of death. New York Daily News reports several of the children were thought to have died of sudden infant death syndrome. Doctors also suggested the deaths could have been caused by genetic defects. However, her adopted son also died at a young age.
Tinning eventually admitted to smothering three of her children — including Tami — to death with a pillow. However, she never admitted having anything to do with the deaths of any of her other children. Although Tinning was denied parole multiple times and was expected to spend the rest of her life in prison, she was released on August 21, 2018, after serving just over 31 years, The Daily Gazette reports.
Marybeth Tinning is allegedly a 'different person now'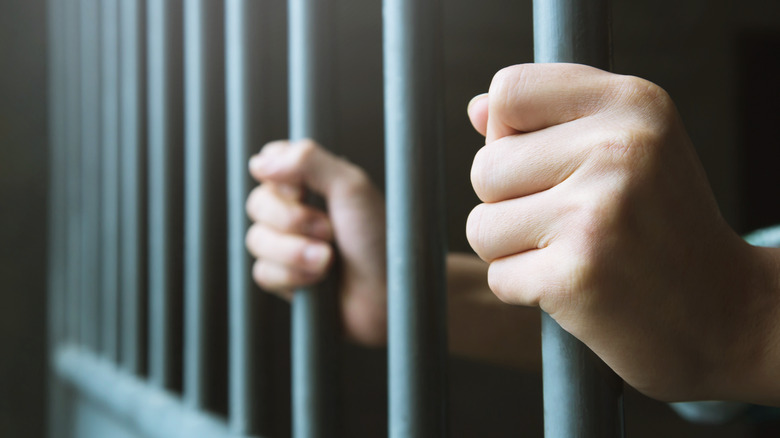 fongbeerredhot/Shutterstock
During her final parole hearing, Abbe Smith, a representative from the Criminal Defense and Prisoner Advocacy Clinic, provided information suggesting Marybeth Tinning changed her ways and deserved to be released. As reported by The Daily Gazette, Smith said the convicted killer "is a different person now." Tinning also spoke on her own behalf during the hearing and freely admitted she killed Tami Lynne but said she does not know why. She also said she didn't mean to kill her infant daughter.
Although Tinning initially confessed to killing three of her children, she later recanted the admission and repeatedly told the parole board she did not harm any of her other children. Former prison superintendent Elaine A. Lord also provided the parole board with a letter in support of Tinning's release and said she believes the former mother "suffered and felt remorse for her crime each and every day."
Tinning's husband Joe was cleared of all wrongdoing amid the investigation into the children's deaths and supported his wife throughout her incarceration. As reported by The Daily Gazette, Joe was waiting for Marybeth upon her release, and they were "happy to be reunited." Following her release, Tinning concentrated on obtaining an identification card and securing health insurance. She has also been working on acclimating to new technology and has closely followed the conditions of her parole to stay out of prison.
Marybeth Tinning's release remains controversial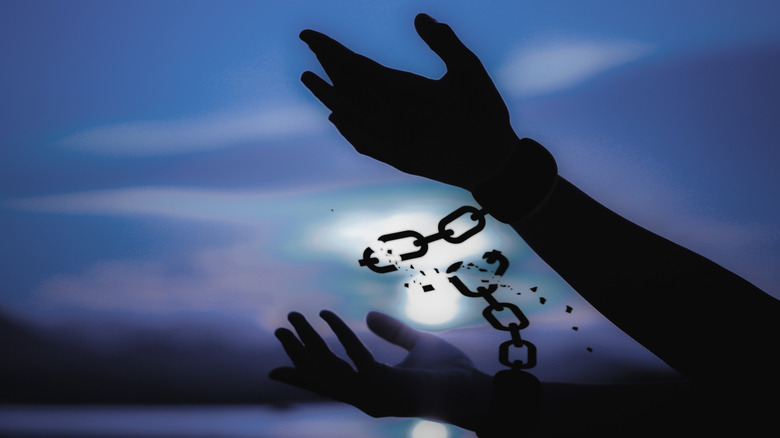 13_Phunkod/Shutterstock
As reported by People, a Department of Corrections spokesperson confirmed Marybeth and Joe Tinning are living in Schenectady County in upstate New York. It has been suggested that the couple is living in the Delanson home they shared before Marybeth's incarceration. Neighbor Dorothy Posluszny said, "It seems that [Marybeth] has been laying low. In addition to maintaining regular contact with her parole officer, Tinning is required to participate in domestic violence counseling and has to adhere to a curfew.
Schenectady County District Attorney Robert Carney opposed Tinning's release because, in his opinion, Tinney "showed absolutely no insight into her behavior or acknowledged in any way what she did." He said he doubts that she has been rehabilitated, as "she refuses to admit the true extent of her conduct." 
Tinning's children are not her only suspected victims. As reported by the Radford University Department of Psychology, she also poisoned her husband with a lethal dose of phenobarbital. However, she allegedly convinced him that he poisoned himself in an attempt to commit suicide.