The Mystery Behind The Axeman Of New Orleans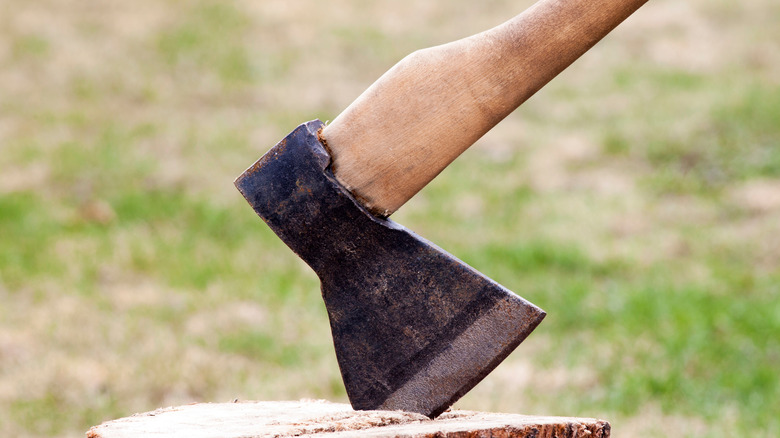 Starodubtsev Konstantin/Shutterstock
Beginning in 1918, the citizens of New Orleans endured a months-long reign of terror (via New Orleans Ghosts). Although The Big Easy had seen its fair share of tragedy and destruction, nothing could have prepared the city for the gruesome events that were to come. According to Film Daily, it all started when grocer Joseph Maggio and his wife Catherine were brutally murdered with an axe while they slept in their home. Legends of America states that because no money or valuables were taken, robbery was ruled out as a motive. However, the Axeman, as he was later called, was only getting started. 
Per Heather Monroe, each victim was slain by their own axe while they slept soundly in bed. After the Maggios, the killer murdered six people and injured six more. Tragically, some of his victims included a pregnant woman (both she and her baby survived), an older man, and a small child. As these seemingly random acts of violence continued, hysteria in New Orleans ensued. Men gave up sleep to guard their families during the night while others got rid of their axes. Suddenly, the attacks stopped, and things went back to normal ... until the Axeman struck again in March of 1919. This time he attacked the Cortimiglia family. Although the husband and wife survived, their 2-year-old daughter did not. Days later, the Axeman sent a letter to a New Orleans newspaper with a special request.
The Axeman of New Orleans was never caught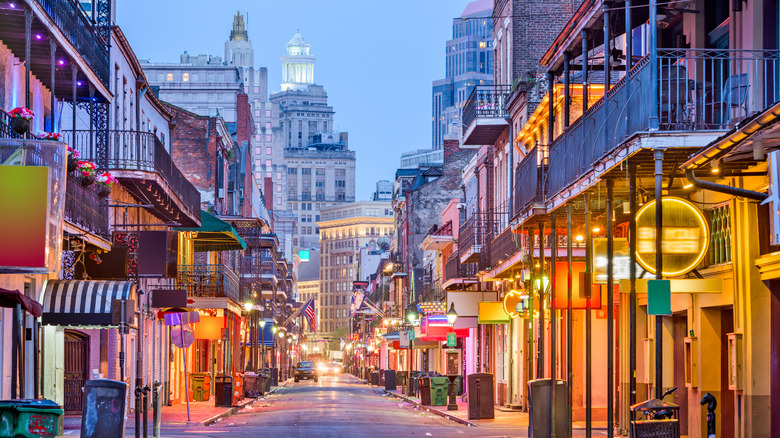 Sean Pavone/Shutterstock
In his letter, Film Daily reports that the Axeman proclaimed that he would not attack anywhere that had a jazz band playing on the night of March 19. Per New Orleans Ghosts, people filled their homes and clubs with jazz bands and danced until the morning. There were no murders that night, but this grace period did not last. From August until September of 1919, the Axeman carried out several more attacks (via Legends of America). Some survived, but his last victim, Mike Pepitone, did not. He was said to have suffered 18 axe blows to the head (per Heather Monroe). Those who survived or witnessed his slayings couldn't remember what happened or had a very minimal description of who they saw.
Despite this, police agreed that the perpetrator was a man who gained entry into homes by taking off the panels of doors or windows. Interestingly, the majority of the victims were successful Italian American business owners. According to WBUR, there's a strong possibility that these killings were racially motivated. However, the truth will forever remain unknown. Although authorities continued their investigation, it was of no use — after Pepitone's murder, the Axeman disappeared and was never found. No one knows why he killed, who he was, or why he stopped.