Here's Who Inherited Chris Cornell's Money After He Died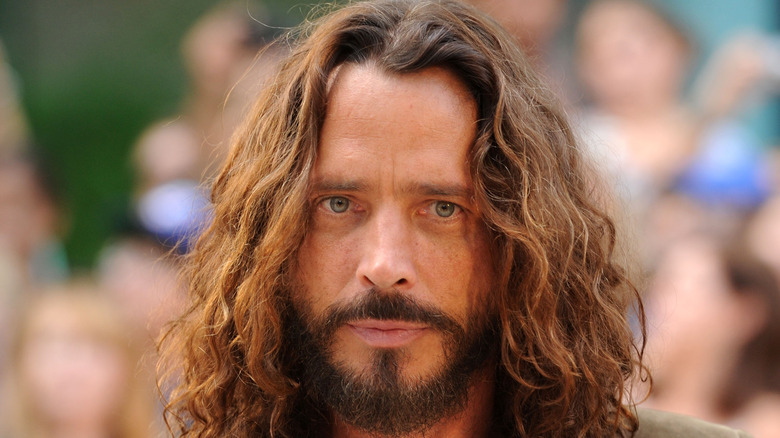 Jason Merritt/term/Getty Images
The music industry was devastated when news of Chris Cornell's death was reported on May 18, 2017. At that time, the musician was on tour with his band Soundgarden, who had just reunited after taking a break for years. No one expected that the show in Detroit, Michigan, would be Cornell's last. The concert ended at about 11:15 p.m. that night, and he headed back to his hotel room immediately afterward.
Meanwhile, Cornell's wife Vicky Karayiannis was at home in Los Angeles when she saw the lights flickering. Cornell was able to control the house lights remotely through an app that was installed on his phone, so Karayiannis called her husband to check on him. According to ATI, Cornell had slurred speech, and Karayiannis knew that he had taken medication. Cornell responded by saying he just took an extra dose of Ativan, but that didn't alleviate Karayiannis' concern for her husband's welfare. She asked Cornell's bodyguard, Martin Kirsten, to check on him a little after midnight. He forced his way into the musician's room, but it was too late. Cornell was found dead in the bathroom from an apparent suicide by hanging. His autopsy showed he had lorazepam, barbiturates, and other medication in his system, but it was later revealed that the substances didn't contribute to his death.
Chris Cornell's estate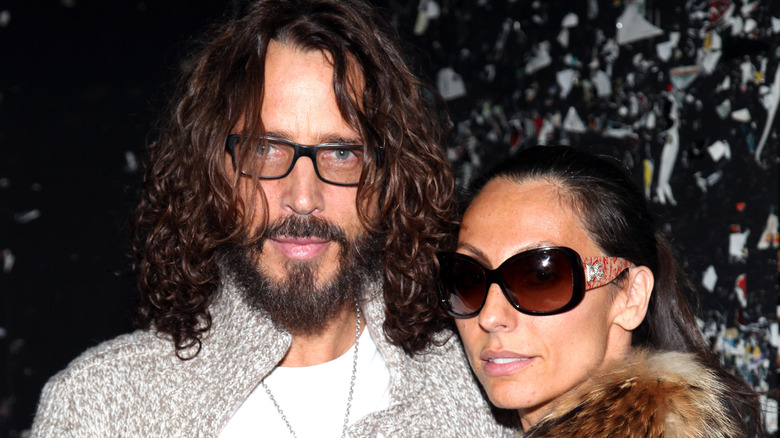 Paul Zimmerman/Getty Images
At the time of his death, Chris Cornell had a net worth was $40 million, as reported by Celebrity Net Worth. He is survived by his wife Vicky Karayiannis and their two children — daughter Toni and son Christopher Nicholas. Cornell also had an older daughter named Lillian Jean from his ex-wife, Susan Silver. After the musician's death, there was controversy surrounding his estate. Reports say that his will named Karayiannis and the Cornell Family Trust as the only beneficiaries (via Rock Celebrities). His ex-wife, however, sued for owed child support and claimed that she should receive a percentage from Cornell's music royalties. Karayiannis, on the other hand, stated that child support was paid, including tuition fees, health insurance, and other expenses for Lilian Jean.
There were also legal disputes between Cornell's widow and the surviving members of Soundgarden, one of which was about the control of the band's social media accounts. As of April 2021, the two parties have come to a temporary agreement wherein Soundgarden's websites and accounts will be managed by the band members and their management, according to Spin.